The 59-year-old spoke to press at the 76th Film Festival on Wednesday a day after his new film Jeanne du Barry opened the cinematic event
Johnny Depp has insisted that he no longer feels "boycotted" by Hollywood as he discussed his return to the big screen after three years.

The 59-year-old spoke to press at the 76th Film Festival on Wednesday a day after his new film Jeanne du Barry opened the cinematic event.

The French-language film is his first feature since his highly publicised defamation trial against ex-wife Amber Heard last year, which saw a civil jury award him $10million in damages.

Now, Depp has addressed questions about whether he feels "boycotted" by Hollywood as he shared that he has no plans to return to studio projects.

Speaking at a Cannes press conference, he told reporters: "I don't feel boycotted by Hollywood, because I don't think about Hollywood. I don't have much further need for Hollywood, myself.

"It's a strange, funny time where everybody would love to be able to be themselves, but they can't. They must fall in line with the person in front of them. If you want to live that life, I wish you the best."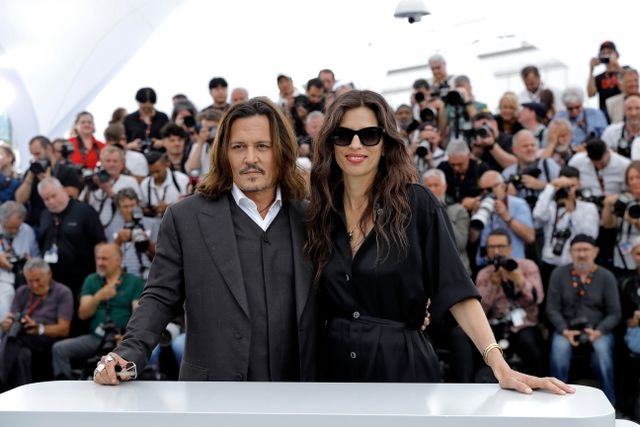 Depp pictured with Jeanne du Barry director Maïwenn

In 2020, the American actor was asked to step down from the Harry Potter prequel series, Fantastic Beasts, after he lost a libel suit against The Sun over an article they published regarding Heard's domestic violence accusations that he has always denied.

Discussing what it was like being asked to "resign" from a film, Depp admitted that at that period he felt "boycotted" by the industry.

He answered: "Did I feel boycotted by Hollywood? You'd have to not have a pulse to feel like, 'No. None of this is happening. It's a weird joke'.

"When you're asked to resign from a film, you're doing because of something that is merely a function of vowels and consonants floating in the air, yes, you feel boycotted."

The Edward Scissorhands star also discussed why he doesn't believe he has had a "comeback", insisting he didn't go anywhere.

He said: "I've had my 17th comeback, apparently. I keep wondering about the word 'comeback'. I didn't go anywhere.

"As a matter of fact, I live about 45 minutes away. Maybe people stopped calling out of whatever their fear was at the time. But I didn't go nowhere."

His comments come after Depp, who plays King Louis XV in feature, was left visibly moved upon receiving a seven-minute standing ovation at the film's premiere on Tuesday.