A former soldier who stabbed his neighbours to death with a ceremonial dagger has told a court he feels "ashamed and disgusted" with himself.
Collin Reeves, 35, admits the manslaughter of Stephen and Jennifer Chapple but denies their murder.

He claims he was suffering an abnormality of mental functioning when he killed the married couple in Norton Fitzwarren, Somerset, on 21 November.

Mr Reeves told the court earlier he did not know why he had killed them.

"I feel ashamed, [and] disgusted with myself after what I've done, taking Stephen and Jennifer's life while their children slept," he said.

"I can't imagine the pain and suffering for their families and friends and their two boys, knowing they can never see their mum and dad again because of me," he added.

Giving evidence at Bristol Crown Court on Monday, Mr Reeves claimed to have little memory of the killing, but recalled sitting on the stairs beforehand in tears after a conversation with his wife Kayley.

He said he feared "losing everything" when she told him she wanted a temporary separation because of the state of their relationship.

Light trigger

He claimed to have no memory of taking the ceremonial dagger out of the picture frame it was usually displayed in just minutes after their conversation.

The former army commando said he then remembered seeing a "white light", which he believed to be the Chapples' security light, that came on when he climbed into their back garden.

He previously told the court of his fear of CCTV cameras and being under surveillance from his Army service.

He said: "White light was a trigger when I was a soldier.

"When a light goes on, or somebody sets off a flare, when that white light goes up something is going to happen."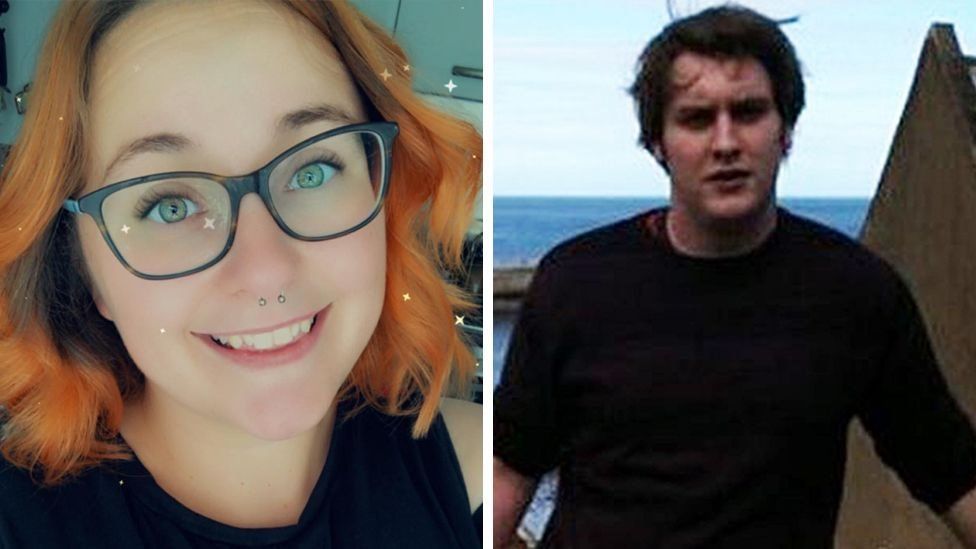 Jennifer and Stephen Chapple died from multiple stab wounds

"I had a feeling like it was me or them (the Chapples)."

"I know it was wrong, I should never have been there," he added.

The trial previously heard how he entered his neighbours' house from the rear after climbing over the fence separating their properties, before attacking them.

Jennier Chapple, 33, suffered six stab wounds to her upper chest and shoulder, causing fatal injuries to a major blood vessel and her heart.

Fatal injuries

Her 36-year-old husband Stephen was found close to the rear door and had also suffered six stab wounds, as well as three other minor injuries.

Earlier on Monday, Mr Reeves, who served in the 59 Commando Squadron of the Royal Engineers, was asked if he had been trained to kill.

He confirmed he had, but said he had not killed anyone during his time in the Army.

He said that he "drank heavily and often" after returning from Afghanistan and admitted he had struck his wife during arguments.

"Little minor things result in an argument and yes I hit her," he told the jury.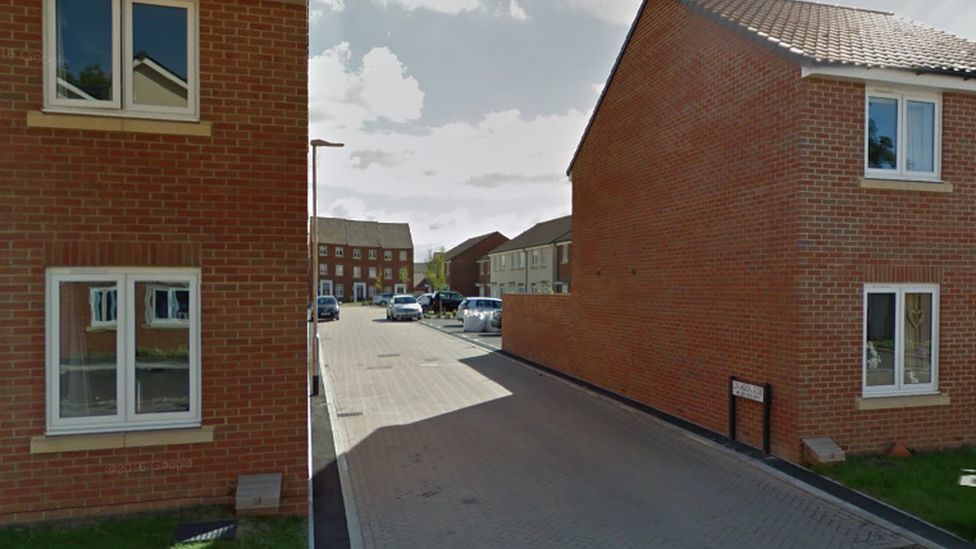 Mr Reeves and the Chapples had been involved in a dispute over parking spaces outside their homes, the court heard

He also told the court he had experienced domestic violence when growing up.

Since leaving the Army, Mr Reeves said he found working as a lorry driver "very lonely" and in November 2021 he thought about taking his own life.

He said his relationship with his wife had been "strained" at the time.

Mr Reeves had also been involved in a long-running dispute with the Chapples over designated parking on the new-build housing development.

Ten days before the killings, Mr Reeves allegedly verbally abused Mrs Chapple outside her house following an earlier exchange between the victim and Mr Reeves' wife.

Psychiatrist Dr Lucy Bacon told the jury Mr Reeves was not suffering from post-traumatic stress disorder from his time in the Army.

She concluded he had symptoms of moderate depression, but there was nothing to suggest it undermined his ability to form a rational judgment or exercise self-control, and the defence of diminished responsibility did not apply.

The trial continues.
Colin Reeves' 999 call: 'I've stabbed my neighbours'