'No future for political parties,' says veteran politician who resigned before being ousted from honorary party post.
After more than three decades as the bad boy of pro-establishment politics in Hong Kong, James Tien Pei-chun resigned this month from the party he co-founded more than 30 years ago, before its leadership could strip him of his position as an honorary chair.

In an interview with the Post, the former six-term lawmaker and chairman of the pro-business Liberal Party did not hold back when he broke his silence on his party colleagues or the state of politics in the city.

Tien, along with party veterans and former lawmakers Selina Chow Liang Shuk-yee and Miriam Lau Kin-yee, resigned as honorary co-chairs after learning that the party leadership, helmed by Tommy Cheung Yu-yan, planned to abolish the position.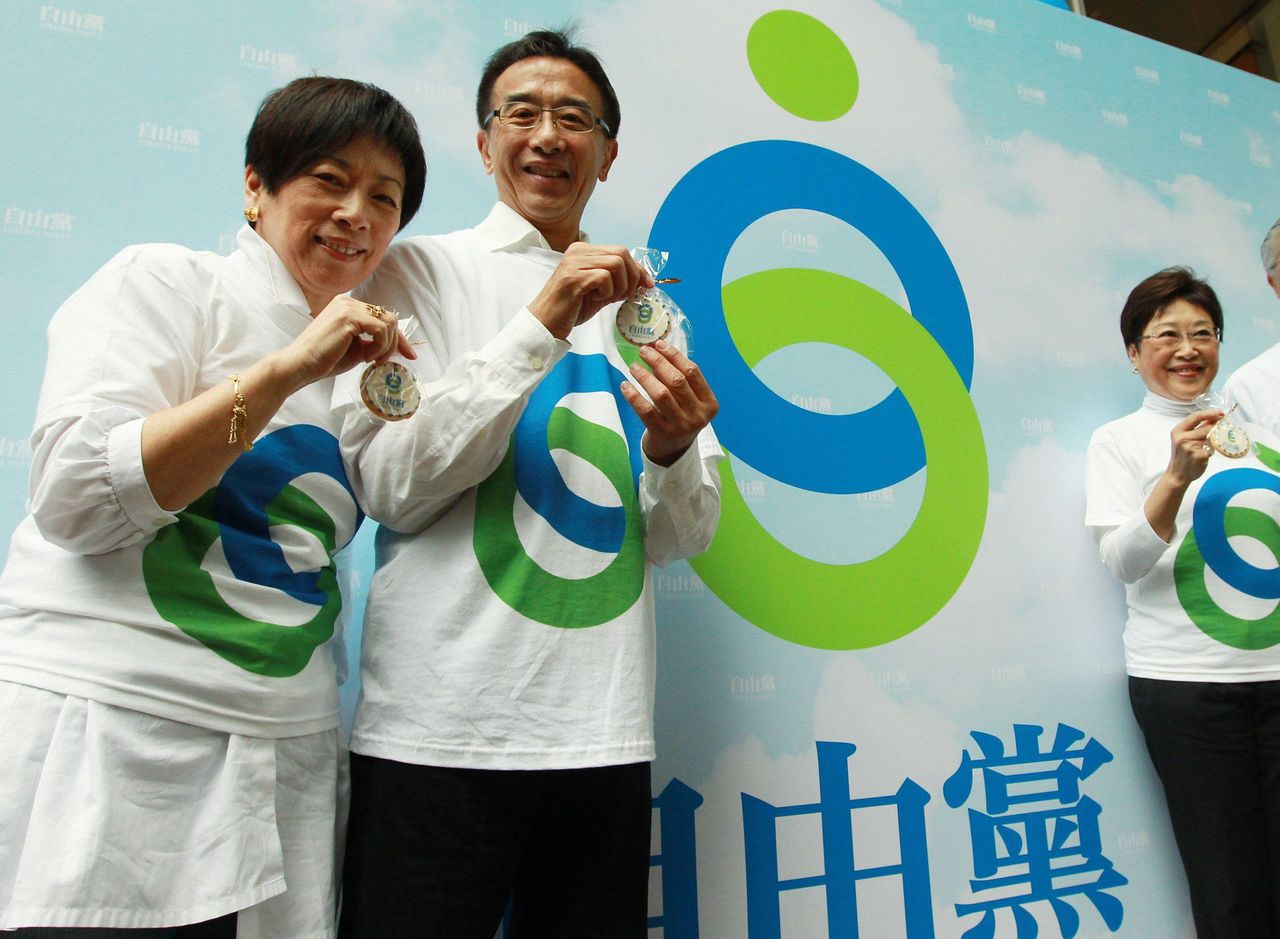 (From left) Selina Chow, James Tien and Miriam Lau at an event in 2011.

The 75-year-old wealthy businessman and property developer said the episode was not an issue of political infighting, but a blunt example of how pro-establishment politicians in Hong Kong felt they had to demonstrate their loyalty to Beijing "in a ruthless manner" by distancing themselves from controversial personalities.

"This is something they think they must do to please Beijing, a way they work in the hope of retaining their jobs in public office," he said.

Describing his gloomy outlook for politics since Beijing reformed Hong Kong's electoral system last year to ensure that only "patriots" ran the city, he said: "There is no future in all political parties. Beijing's electoral overhaul is diminishing the role of parties and eliminating differences in opinion."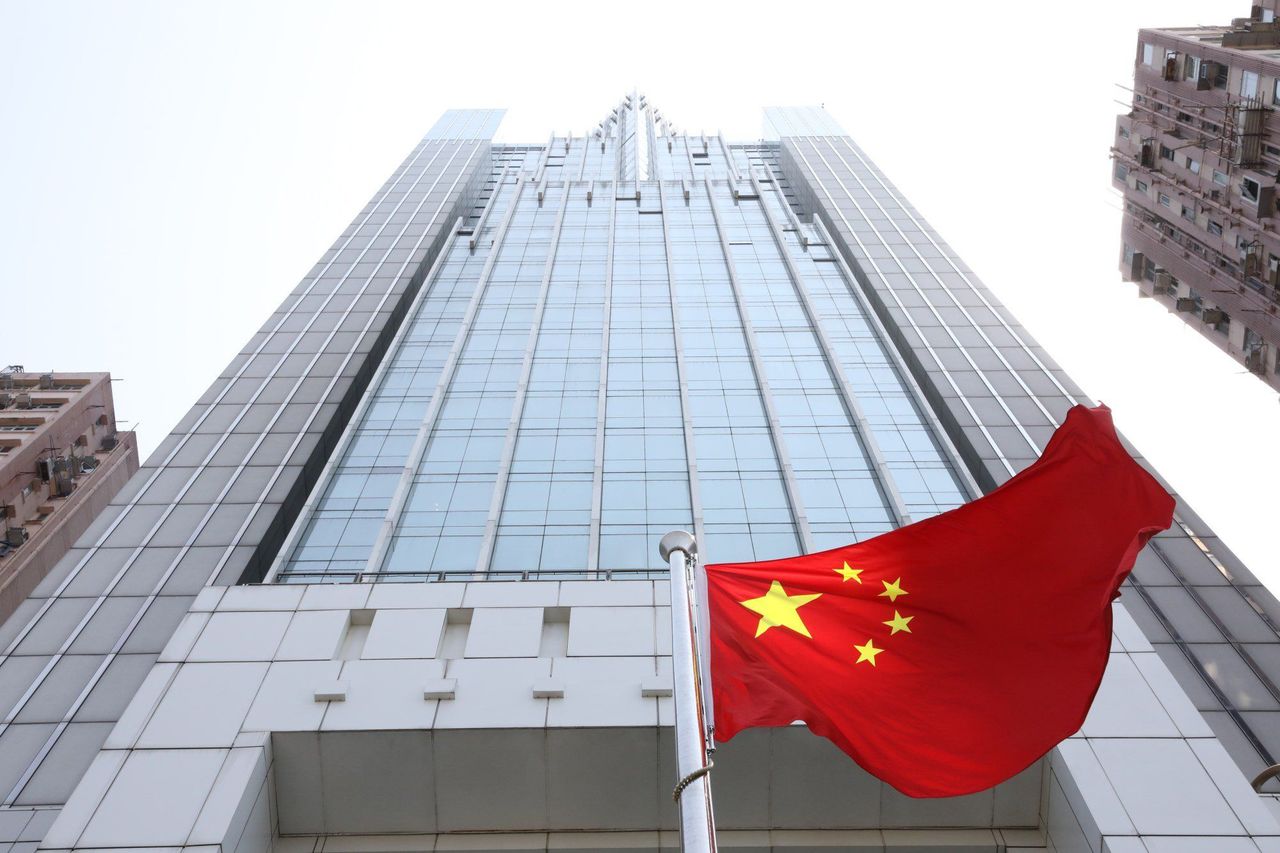 Beijing's liaison office in Hong Kong. The central government has overhauled the city's electoral system in a 'patriots-only' revamp.

The unexpected drama played out swiftly on August 10, after Tien, Chow and Lau learned that party leader Cheung intended holding a central committee meeting to abolish the honorary chair position, created to honour past leaders for their contributions.

They quit the party before the meeting. In her letter to party chairman and lawmaker Peter Shiu Ka-fai, Chow called the move to remove them callous and disrespectful.

The central committee met later the same day and voted unanimously to abolish the position, although Cheung issued a statement regretting that the trio had resigned and said the leadership was "trying to persuade them to stay".

Tien, an honorary chair for 12 years, felt this was another example of pro-establishment politicians trying on their own to please Beijing, rather than acting on a request from the central government's liaison office in Hong Kong.

"I don't think it was an instruction by the liaison office to get rid of iconic politicians who had been outspoken," he said.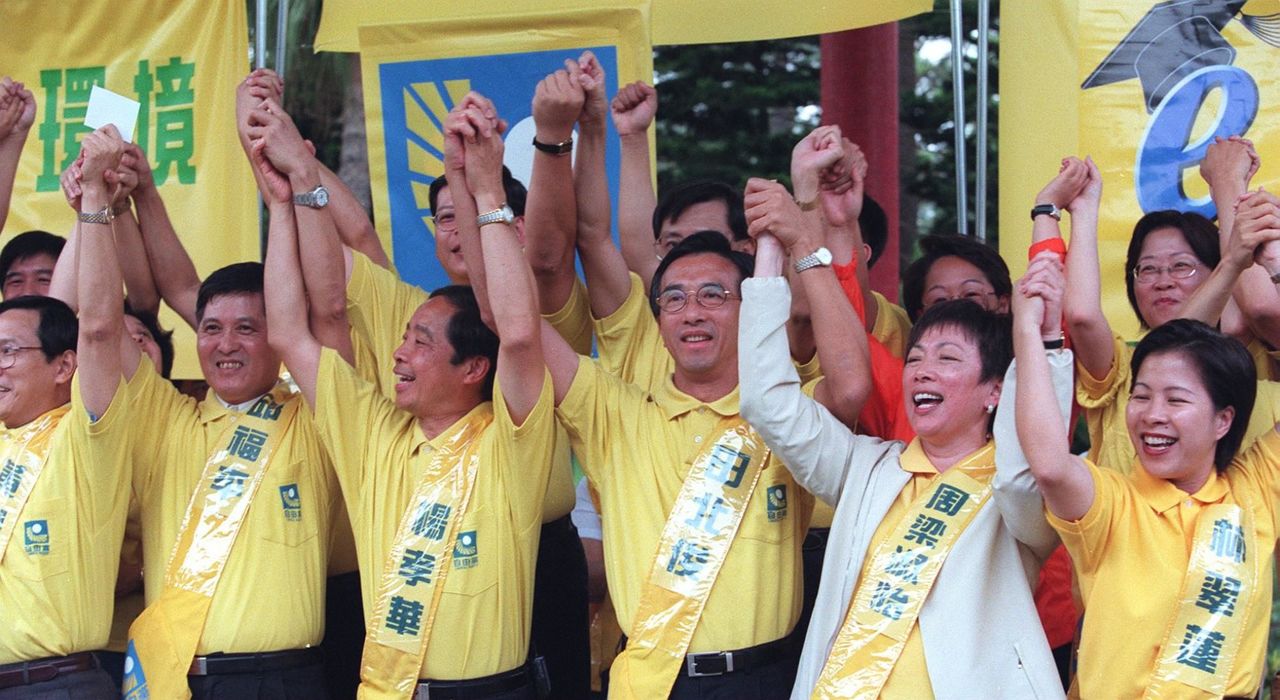 James Tien (centre) with party members at the 1999 district council election.

Earlier this month, New People's Party lawmaker Eunice Yung Hoi-yan cut ties with her father-in-law who was accused of subversion for proposing the creation of a parliament-in-exile.

The Liberal Party's four lawmakers are Cheung, Shiu, vice-chairman Michael Lee Chun-keung and Frankie Yick Chi-ming. Another vice-chairman, Nicholas Chan Hiu-fung, is a delegate to China's top legislature, the National People's Congress.

Tien said discord between the party's current and former leaders surfaced in 2019, over the government's unpopular extradition bill which would have seen suspects sent to mainland China, among other jurisdictions.

In July 2019, Tien, Chow and Lau demanded that Cheung stand down from the Executive Committee, the city leader's de facto cabinet, for failing to relay public opposition to the bill when business elites had been vocal in expressing concerns.

Months of unrest led to the withdrawal of the bill, although anti-government protests continued and became increasingly violent.

The trio urged then leader Carrie Lam Cheng Yuet-ngor to set up an independent investigation committee to create a "genuine dialogue with peaceful protesters". Their position was criticised by some of their party colleagues who penned an anonymous open letter accusing them of supporting "black-clad rioters who damaged the rule of law".

A party insider said that in recent months, Cheung, still an executive councillor, had been lobbying the party's 54-member central committee to abolish the honorary chair post, even though the three veterans had been less outspoken on public affairs and party's policies over the past year.

Tien said party chairman Shiu only told him of the proposal in a phone call last month, without giving reasons.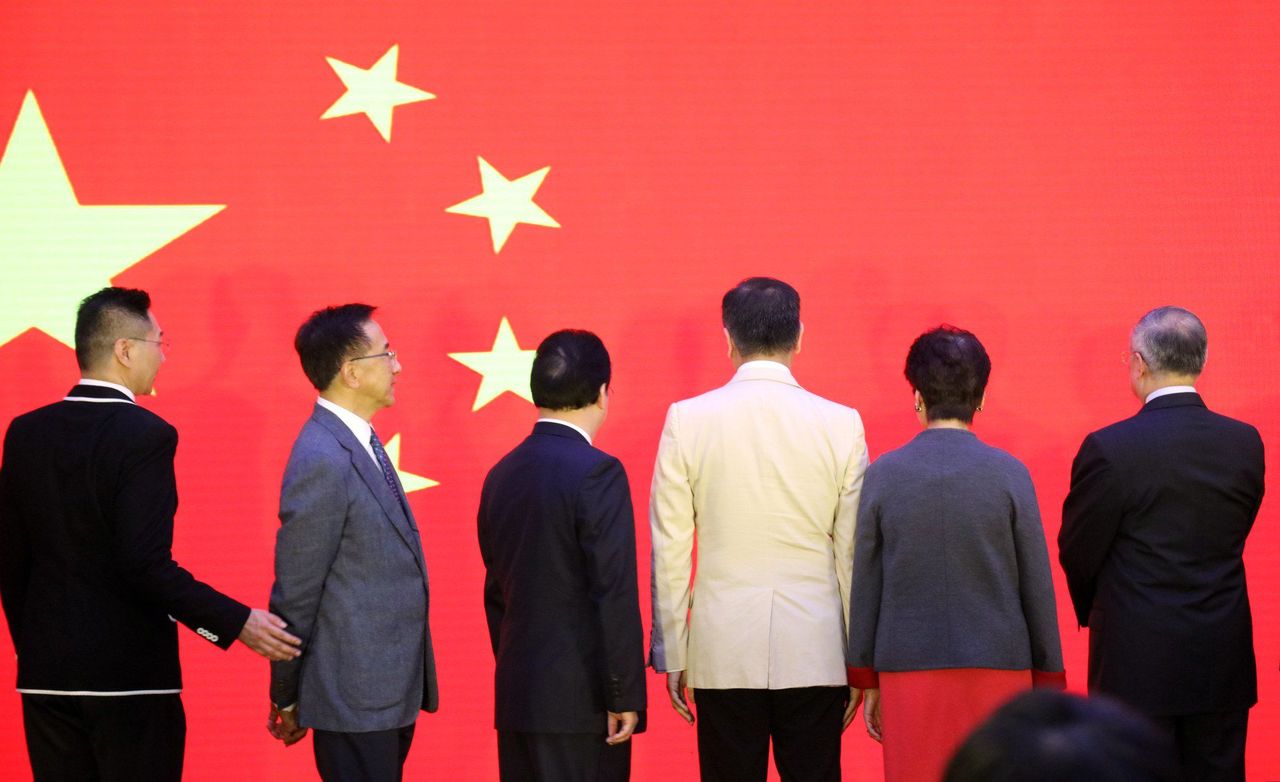 James Tien (second from left) with top officials and peers in 2018 marking the anniversary of his party.
Still unapologetic after all these years

The Liberal Party was founded in 1993 by Tien and a group of businessmen and professionals, and he became its chairman in 1998 and party leader in 2013.

He was also an Exco member during the administration of the city's first chief executive Tung Chee-hwa, who attempted to push through a national security bill as required under the Basic Law, the city's mini constitution.

After an estimated half a million people protested against the bill in July 2003, Tien made the shocking decision to quit the Exco. Tung shelved the unpopular bill. In the wake of the 2019 social unrest, Beijing imposed the national security law on Hong Kong in June 2020. Former city leader Lam announced in January this year, that the local legislation would be revived.

Tien continued to court controversy. In 2014, he faced an expulsion from Beijing's top advisory body, the Chinese People's Political Consultative Conference, after calling on then city leader Leung Chun-yung to step down over an impasse on political reform.

In 2016, he caused a stir by claiming that Beijing's liaison office had told him to discourage party colleague Ken Chow Wing-kan from running in the Legislative Council election.

The party was divided in the 2017 chief executive race. While Tien's faction supported former financial secretary John Tsang Chun-wah, the wing led by Cheung preferred the eventual winner, Carrie Lam.

Unlike most other pro-establishment politicians who supported Beijing's imposition of the national security law in 2020, Tien objected, and said the sweeping new legislation should be used only sparingly.

Unapologetic about his "naughty boy" reputation in the bloc, he said: "I've witnessed how politicians have increasingly toed the line of the liaison office in minor issues in recent years. For survival, they believe they cannot afford the price of not winning endorsements from Beijing."

The result was less diversity of opinion in party discussions. "Constructive opinions disappeared and apple polishers remained," he said.

He also saw political parties playing a diminishing role, especially since last year's overhaul of the electoral system. In his business circle, he said, more elites now chose to express their views directly to the liaison office.

Asked if his sudden exit from the Liberal Party marked the end of his days in politics, Tien replied: "All parties in Hong Kong have completed their historical mission.

"What the Liberal Party has done was indeed a shame to me. As a former chairman, not just an honorary one, I am now more free to speak my mind."

Troubled by the wave of emigration since last year, he also criticised Hong Kong officials for painting a rosy picture of the city's ability to retain talent, saying high income earners were leaving at a pace that would deal a long-term blow to the economy and property market.

Tien, who runs mid-tier developer Manhattan Holdings, said that on average, the rents at more than 100 commercial and luxury residential properties he owned had dropped by 30 per cent over a year.

"The talent outflow is not temporary as some officials have suggested. These people simply have no incentive to return," he said.