Jack Ma, the Chinese billionaire behind Alibaba and Ant Group, has questioned whether international financial regulations are suitable for the Chinese economy and suggested traditional banks should change their "pawnshop" operating model.

Ma, who has retired from all his corporate roles but remains the face of Alibaba and Ant, told a financial forum in Shanghai that Beijing's emphasis on "preventing systemic financial risks" may have missed the point, while the existing regulatory framework, known as the Basel Accords, may not be the right "medicine" for China's financial sector.

Ma was speaking hours after the pricing for Ant Group's initial public offering in Hong Kong and Shanghai – billed as the "biggest in history" – was determined.

He said the share price had been decided on Friday but did not disclose the figure.

However, the South China Morning Post, which is owned by Alibaba, has previously reported that the size of the IPO could be between US$35 billion and US$45 billion.

Ma told the Bund Summit, an event attended by hundreds of bankers and regulators in Shanghai, that the Ant Group offering was a "miracle" because it was the first time a big tech company had set prices outside New York.

He said: "We didn't dare to think about it five years ago, or even three years ago. But the miracle just happened."

He also questioned whether traditional financial regulations are in need of an overhaul.

Ma said the Basel Accords, which use a labyrinth of indicators to control risk and are used by regulators worldwide, had been designed by "a club of old people" and questioned whether China needed to follow them religiously.

He argued that China's biggest problem was the lack of a functioning financial system and compared them to giving a patient the wrong medicine.

"The symptoms of Alzheimer's and polio may look similar, but they are two completely different diseases. If a child takes Alzheimer's medicine to cure polio, there will be many new problems," Ma said.

"The Basel Accords are intended to treat diseases of an ageing banking system, it is a medicine for old people … but China's financial system is still in its youth."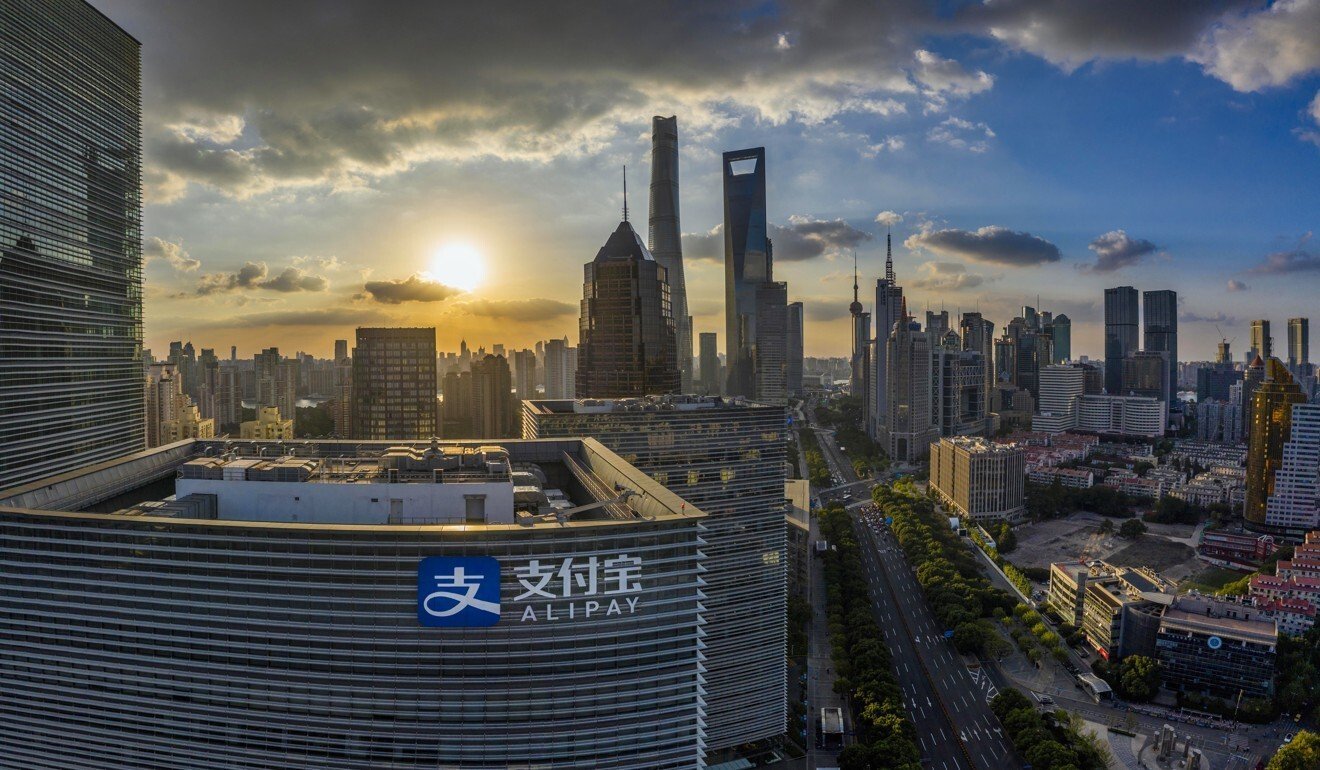 Ant Group's IPO was described as a "miracle".

Ma said China's financial system is still dominated by big state banks, and it is in need of other technology-driven channels to provide funds efficiently in a vast economic system.

"Big banks are like big rivers … but we need ponds, creeks and small channels in the system. Without these in an ecosystem, floods and droughts will always happen here and there," he said.

Ma said conventional banking businesses in China were run like "pawn shops" as banks always demand sufficient collateral to make loans. But in the future, lending decisions should be decided by big data and credit records.

He said the mainstream banking system had been designed for an age of industrial development, but in future it would need an inclusive, sustainable and green system that used new technologies such as big data, cloud computing as well as blockchain.

"Innovation always comes with a risk, there will be no risk-free innovation … the biggest risk is that you try to minimise the risk to zero," Ma said.

He also said there was too much red tape involved in Chinese financial regulation.

"Good innovations are not afraid of supervision, but they do fear outdated supervision. We cannot manage an airport in the same way as we manage a railway station. We cannot manage the future with the same old approach of yesterday," Ma said. "Today the world, especially China, needs a lot of policy experts, but not experts in red-tape."

Alipay and other financial services offered by Ant Group have been hit with traditional regulatory requirements, such as licensing and capital adequacy requirements, and the way financial regulations evolve will be a major factor in determining its future.

Ma said Ant Group has been trying to promote "green, sustainable and inclusive finance" over the last 16 years.

"If you see green, sustainable and inclusive finance as a mistake, we are willing to make that mistake again and again," he added.