Sinn Féin is keen to get back into government in Stormont - both Mary Lou McDonald and Michelle O'Neill have already made that clear.
There are two reasons for that.

Michelle O'Neill will make history as the first nationalist first minister in Northern Ireland. She's already won the right to that job, but is waiting on a start date.

That will depend on the DUP lifting its veto on the institutions.

There's no sign of that in the short term.

But Sinn Féin in government in Northern Ireland helps the party in the Republic of Ireland too. It is performing very strongly in opinion polls in the Republic.

Its frontbench spokespeople are competent media performers but they've yet to spend as much as an hour in power. It frequently describes them as ministers-in-waiting.

The ability to point to responsible ministers taking day-to-day decisions, north of the border, would help combat opposition claims they are untested.

On Friday, the Northern Ireland secretary ruled out a fresh Stormont election.

Sinn Féin would relish the chance of a new poll, confident they'd secure even more seats.

In May, the party won the highest number of seats. Party insiders think there's the potential for at least three further gains.

In 2020, the party shocked the establishment (and its own leadership) when they won the most first preference votes.

Back then, 22% was a high point. Now the party consistently polls well over 30% - way ahead of its nearest rivals.

No longer does the party dream of just being in government in Dublin - it now has a realistic chance of leading that government.

A Sinn Féin taoiseach (Irish prime minister) and a Sinn Féin first minister? Don't rule it out.

That must wait though.

The next election is scheduled for 2025. It can't come soon enough for Mary Lou McDonald and her team.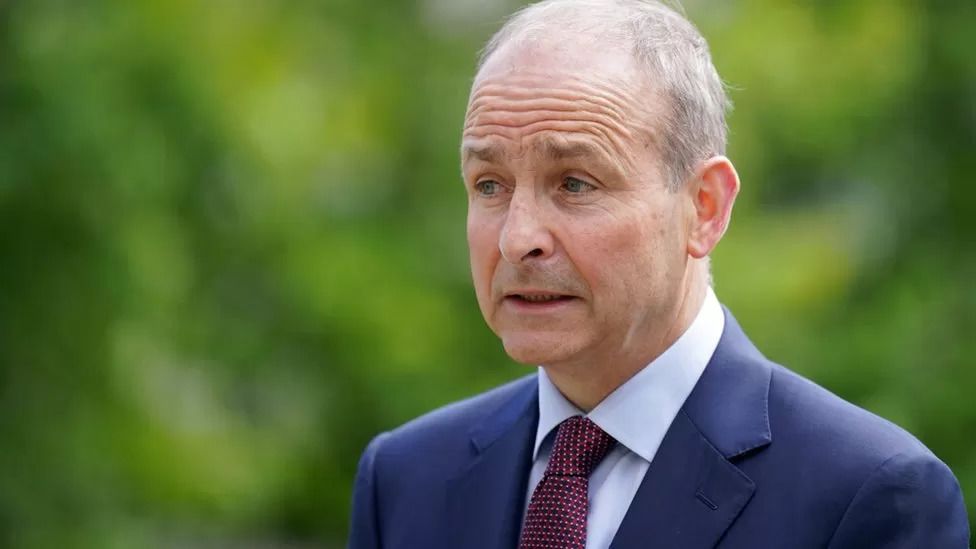 Taoiseach (Irish PM) Micheál Martin accused the party of a growing attempt to intimidate its critics

With increased poll ratings, comes increased scrutiny. In the past week, the party's housing spokesperson had to apologise after calling for the country's chief economist to be sacked.

Just weeks ago a former Sinn Féin councillor was jailed for four years after admitting to facilitating a murder. Political opponents have accused the party of trying to shut down debate.

Taoiseach (Irish prime minister) Micheál Martin accused the party of a growing attempt to intimidate its critics, adding that opponents were now "regularly receiving legal threats".

On Saturday night, Mary Lou McDonald gave the closing address to almost 2,000 delegates at Dublin's RDS.

It was her first return to this venue since she took over the leadership in 2018.

Along with Michelle O'Neill, she has brought the party to new heights, on both sides of the border.

But they aren't finished yet.