Five of China's 10 most valuable consumer electronics companies are smartphone makers, with Huawei Technologies taking the top spot despite US restrictions that have cut the supply of key components to the Chinese company.

Huawei, China's leading telecom supplier and mobile phone brand, is China's most valuable consumer electronics company with a valuation of 1.1 trillion yuan (USD$164.3 billion), according to the Hurun China Top 10 Most Valuable Consumer Electronics Companies 2020 report.

Smartphone brand Xiaomi was in the No 2 spot with a valuation of 434 billion yuan despite India's recent ban on its several apps in the country, according to the rankings released Monday by Shanghai-based Hurun.

Phone makers Vivo and Oppo came in third and fourth with a valuation of 175 billion yuan and 170 billion yuan respectively. Chinese drone maker DJI claimed fifth spot with a valuation of 100 billion yuan followed by Shenzhen-based phone manufacturer Transsion, the largest smartphone manufacturer by sales in Africa, with a valuation of 77 billion yuan.

Among the top 10 most valuable companies, five are smartphone manufacturers, which together shipped 620 million devices last year, accounting for 40 per cent of the global market share, according to Hurun.

The companies rounding out the remainder of the top 10 most valuable list are PC maker Lenovo Group (54 billion yuan), intelligent control manufacturer Intretech (27 billion yuan), e-cigarette brand RELX Technology (15 billion yuan), and audio manufacturer Edifier Technology (14 billion yuan).

"China's leading consumer electronics brands are the most recognised Chinese brands in overseas markets, especially Huawei, Xiaomi, Vivo, Oppo, Lenovo, and Transsion, the bestselling phone maker in Africa," Hurun Report chairman Rupert Hoogewerf said in a statement.

Global 5G smartphone sales are forecast to surge 1,300 per cent to a record 250 million units in 2020, with China and the United States being the two largest 5G markets and Apple, Huawei, and Samsung driving sales, according to a report from research firm Strategy Analytics last week.

"After the pandemic, the consumer electronics industry will see great opportunities under the development of 5G," said Hoogewerf.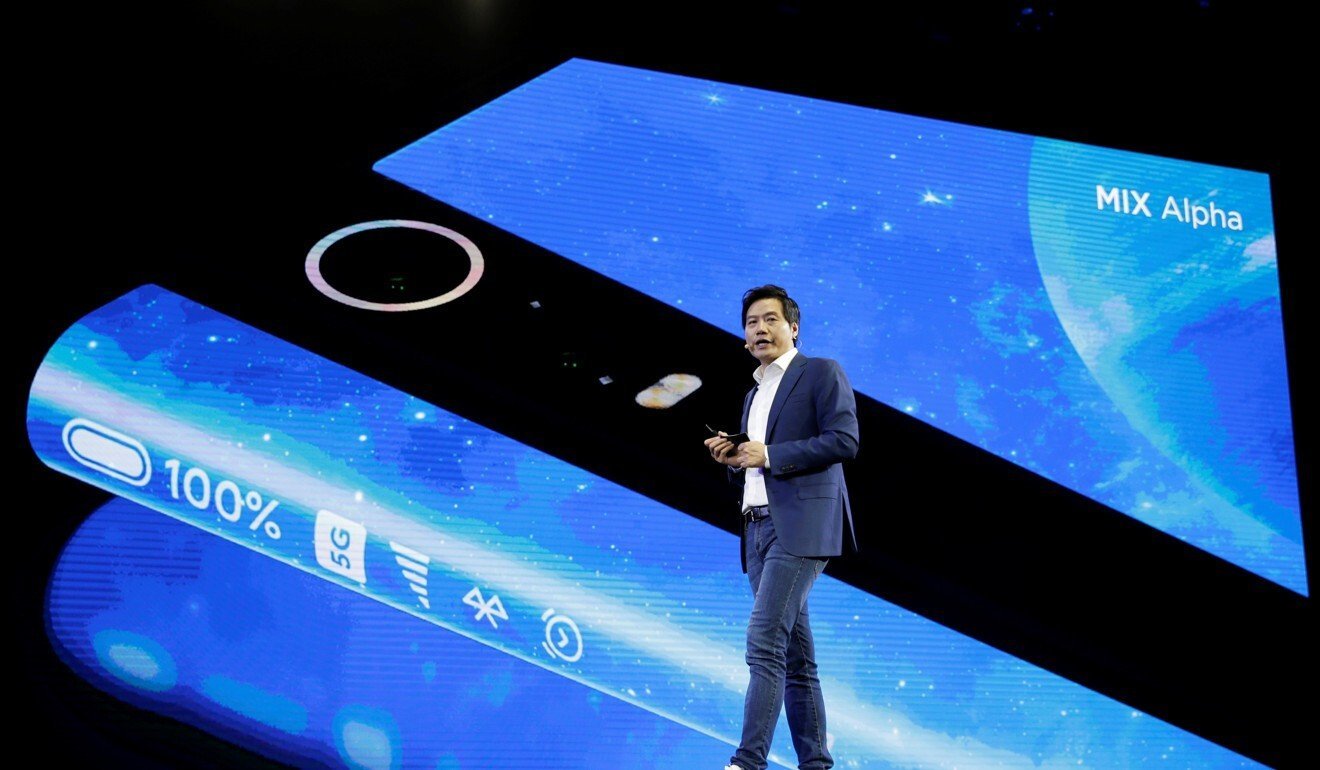 Xiaomi founder and CEO Lei Jun attends a product launch for the company's Mi MIX Alpha surround display 5G concept smartphone in Beijing, September 24, 2019.

Hurun said it based Xiaomi's valuation on the closing price of its Hong Kong listed shares on September 30. For the other non-listed companies, valuations were calculated based on publicly available information and their latest financing rounds.

Huawei was the world's biggest 5G smartphone vendor last year, shipping almost 7 million devices with a global market share of 37 per cent, according to Strategy Analytics. However, US sanctions imposed in August that restricted foreign semiconductor companies from selling chips developed using US tech to Huawei was a major blow to the company's phone business. Huawei's valuation last year was 1.2 trillion yuan, according to Hurun's report.

In 2019 Huawei's consumer business revenue increased more than 30 per cent year-on-year, accounting for nearly 60 per cent of the group's total revenue, according to the company's annual report released in March. Its consumer business was dominated by mobile phone sales, with more than 240 million smartphones shipped in the period, according to the annual report.