Hong Kong is facing another shutdown after the Observatory raised a second No 8 typhoon warning signal in three days with the approach of Severe Tropical Storm Kompasu, which is expected to bring more strong winds and heavy rains.

It comes on the heels of Tropical Storm Lionrock – named after Hong Kong's iconic landmark – which brought record-breaking rains and caused 30 storeys of scaffolding to collapse, killing one woman. The city's forecasters were caught off guard and had to change their predictions four times in a day.

With Kompasu – named after the Japanese word for compass – likely to be a stronger storm, the Post looks at the factors that complicate tropical cyclone forecasts in autumn, what residents should do to stay safe and how the weather authorities deal with typhoons in general.


What are the typhoon warning signals based on?

Typhoons usually hit Hong Kong from May to November, and are most prevalent in September. They may also form during the autumn months, but other weather conditions often complicate these storms, making them more erratic and unpredictable.

The Hong Kong Observatory uses signal numbers 1, 3, 8, 9 and 10 to indicate the strength of the typhoon. The previous classification, which used numbers between 1 and 10 to indicate a mix of wind strength and wind direction, was merged with the current system to avoid confusion.

The Observatory issues the No 1 signal when a tropical cyclone comes within 800km of the city and poses a threat. A No 3 warning is issued when wind speeds reach 41km/h to 62km/h, while No 8 is for when wind speeds hit 63km/h to 117km/h. Both No 3 and No 8 signals are based on wind speeds in four, or more, of eight measuring stations situated across Hong Kong.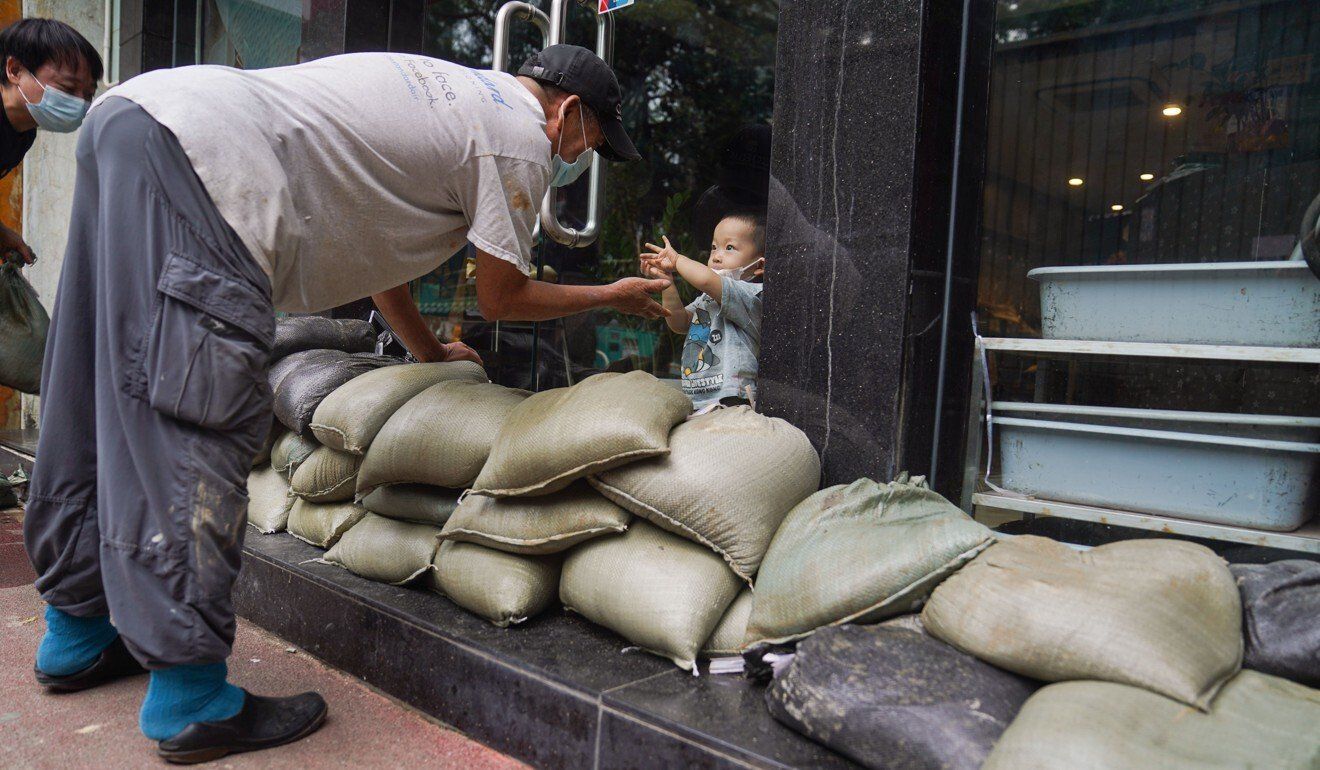 A resident in Lei Yue Mun stacks sandbags in front of a store as Kompasu gathers strength.
Why are tropical cyclones in October hard to predict?

In the last quarter of the year, Hong Kong also experiences the northeast monsoon, which brings drier and colder air to the whole southern China region.

The monsoon winds further "complicate the situation", according to former Observatory assistant director Leung Wing-mo. This can be seen in the case of Kompasu, which will skirt about 400km to the south of Hong Kong on Wednesday morning, the closest it is expected to come.

"There's an overlap effect. When Kompasu draws near, it could be affected by a northerly air stream. Hong Kong is mountainous to the north, so the terrain could decrease wind speeds in the city," Leung said.

Current Observatory director Cheng Cho-ming said on Monday the northeast monsoon would make predicting the exact course of the coming typhoon difficult as its winds could instead push Kompasu further away.

He also said climate change could cause tropical cyclones to become stronger and wetter, which would make the Observatory's work increasingly difficult.

Even with the most advanced technology available, no weather forecast could ever be 100 per cent accurate, Leung said, adding: "It just shows humans are no match for the skies."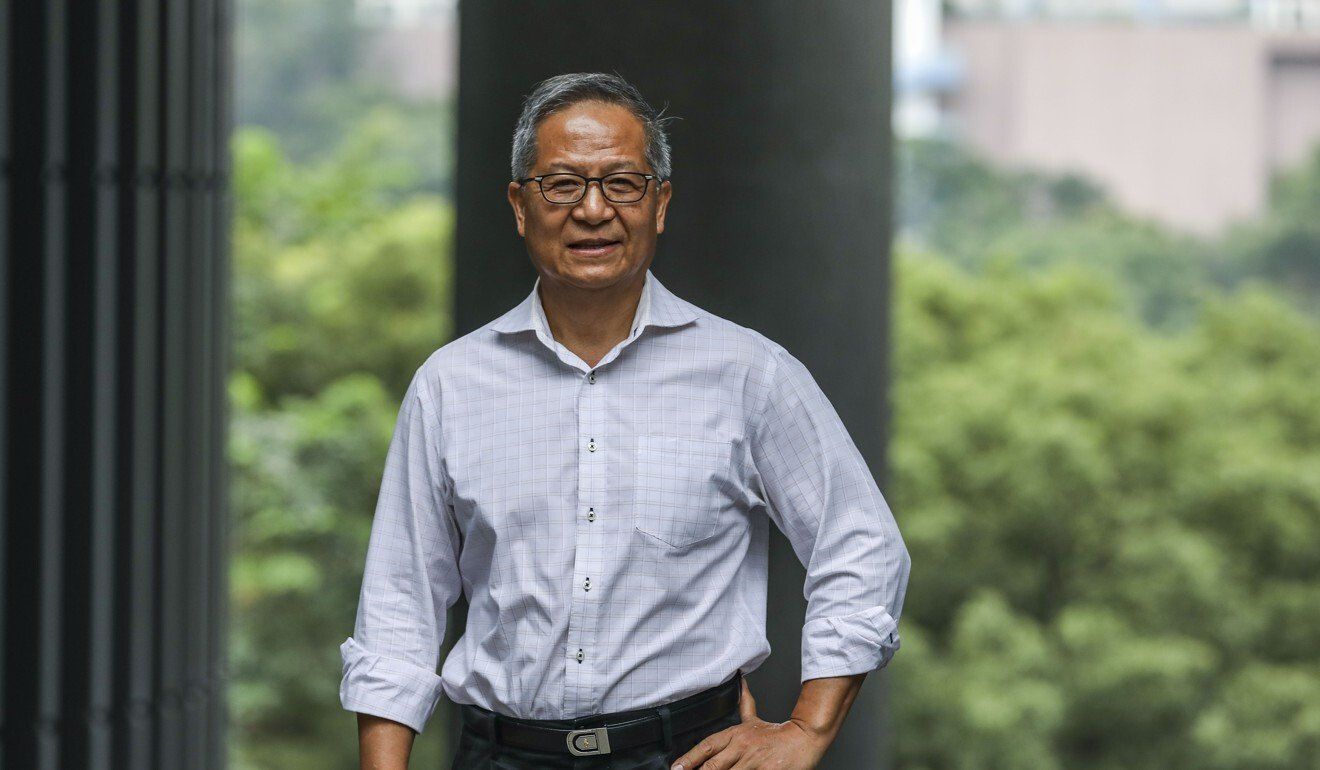 Leung Wing-mo, former assistant director of the Hong Kong Observatory.
What should residents do when typhoon warnings are raised?

The Observatory says tropical cyclone warnings are a reminder of the threat posed by high winds associated with a coming storm. However, conditions may vary across the city – more sheltered districts could see weaker gusts, while squalls and strong winds could occur in coastal areas.

Members of the public are advised to pay attention to the changing warnings and stay indoors where possible. Loose objects that could be blown away should be taken indoors or secured, while drains should be cleared to avoid blockage.

When the signal is upgraded to No 8, residents should stay away from windows on the exposed side of their homes. They should avoid water sports, stay away from coastal areas and beware of flooding in low-lying areas and landslides if they must head outside.

Kindergartens and special-needs schools close during a No 3 warning, while other institutions are shut only when the No 8 signal is raised.


Why did the Observatory appear to issue "confusing" signals for Lionrock?

Lionrock became the farthest storm to trigger a No 8 signal in Hong Kong in 60 years, even as it remained some 500km away from the city when the warning went up in the early hours of Saturday. The warning remained in force for 22 hours, the longest since 1978.

Throughout Saturday, the Observatory pushed its estimate for downgrading the signal four times, a move derided by some residents. But Cheng said the erratic nature of Lionrock had led to the delay.

"We originally expected Lionrock to depart from Hong Kong. We actually made reference to computer model forecasts, which [showed] similar trends, meaning the winds around Hong Kong would become moderate later in the day," he said. "But what actually happened was that Lionrock didn't move away because of its rather erratic movement."

Combined with the northeast monsoon, heavy rain and strong winds remained in the region, which was why the assessment was changed time and again, he added.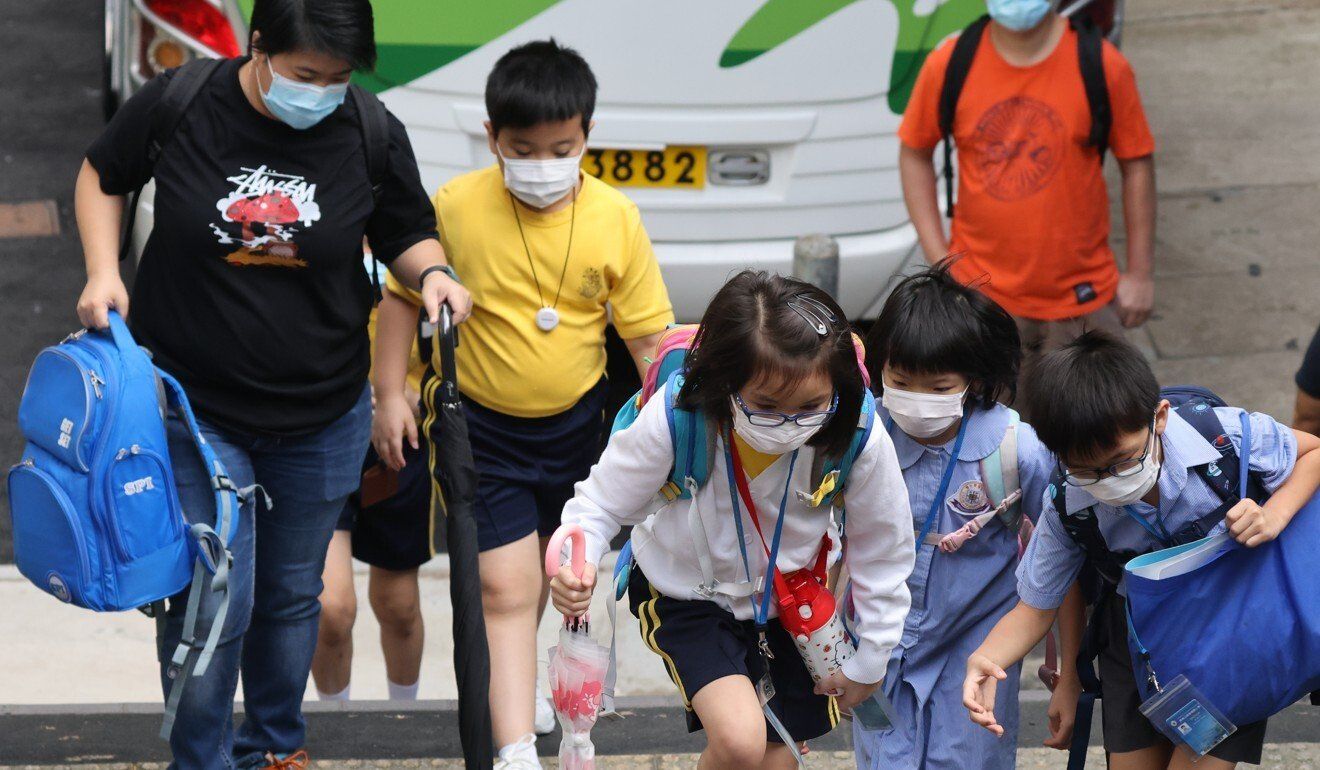 The Observatory says it will discuss with education authorities about adjusting guidelines for pupils when high winds and heavy rains are expected.
How is the Observatory improving its communication for Kompasu?

On Monday, Cheng admitted the Observatory would need to do a better job of communicating the weather situation to the public.

"Looking back, it's not ideal to have a very different assessment at different times," he said, referring to the criticism of its handling of Lionrock. "We will take a look at the situation and see what we can do to improve this aspect in the future."

Cheng pledged to increase manpower to monitor the movement of Kompasu throughout its duration and to provide timelier updates to residents.

The Observatory and the Education Bureau had also been criticised on Friday for only issuing a black rainstorm warning after classes had resumed, leaving students to contend with the harsh weather.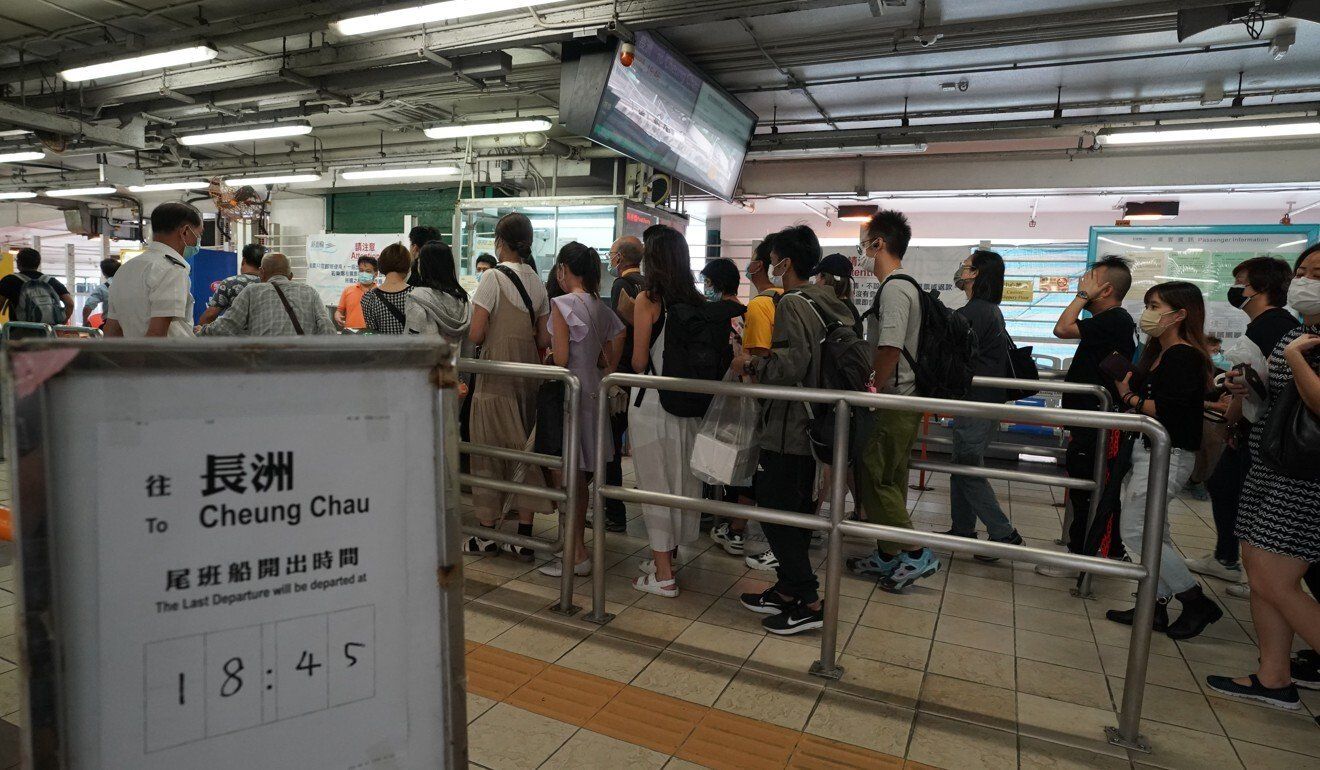 People rush to board the ferry at Central Ferry Piers.

Cheng said the warnings were issued in accordance with the strength of the rain at the time, but admitted the Observatory could do better, and that it would discuss with education authorities about adjusting their guidelines for students when high winds and heavy rains were expected.

The bureau said students should only be allowed to go home after the situation had stabilised if a heavy rain advisory was issued during school hours, while parents need not rush to pick up their children.


Should construction and outdoor work be allowed to continue during a No 3 signal?

Even before Lionrock was upgraded to a No 8 storm on Friday, it caused 30 storeys of scaffolding outside a residential building in Happy Valley to collapse, killing one worker and trapping three others.

The Labour Department is investigating the collapse. It had called on employers to assess whether staff needed to head into work and to consider making alternative arrangements ahead of the incident.

However, Eddie Lam Kin-wing, president of the Hong Kong Construction Association, said there was no need to reassess the current guidelines for suspending work during weather warnings.

"The industry does stop work on high places depending on the situation, say, if the winds are very strong," he said. "The current warning system from the Observatory has always been effective in informing us of the weather, I don't see any specific need for it to be changed."

Losses would also be too big for the construction industry if all work had to be stopped even during a No 3 signal, Lam said.

"This is definitely a special case, as bamboo scaffolding has generally been quite safe across the city over the years," he added, but declined to further comment on the collapse as it was still being investigated.

CR Construction, the contractor for renovations on the Happy Valley building, has since been suspended from working on the site by the Labour Department.