Hong Kong wildlife officials captured and later put down seven wild boars on Wednesday evening, in line with a change of policy on controlling the animals in urban areas.

Officers from the Agriculture, Fisheries and Conservation Department carried shields for protection against the boars and used dart guns during the capture operation in Wong Chuk Hang.

The department said it had mounted the operation on Shum Wan Road at 8pm with a "view to reducing the number of wild pigs there and safeguarding public safety".

"Veterinarians used dart guns to capture seven wild pigs for humane dispatch through medicine injection. The operation was completed at 10pm," it said in a statement.

"Due to regular feeding at Shum Wan Road, wild pigs are accustomed to wandering along the road and looking for food from passers-by or even chasing vehicles."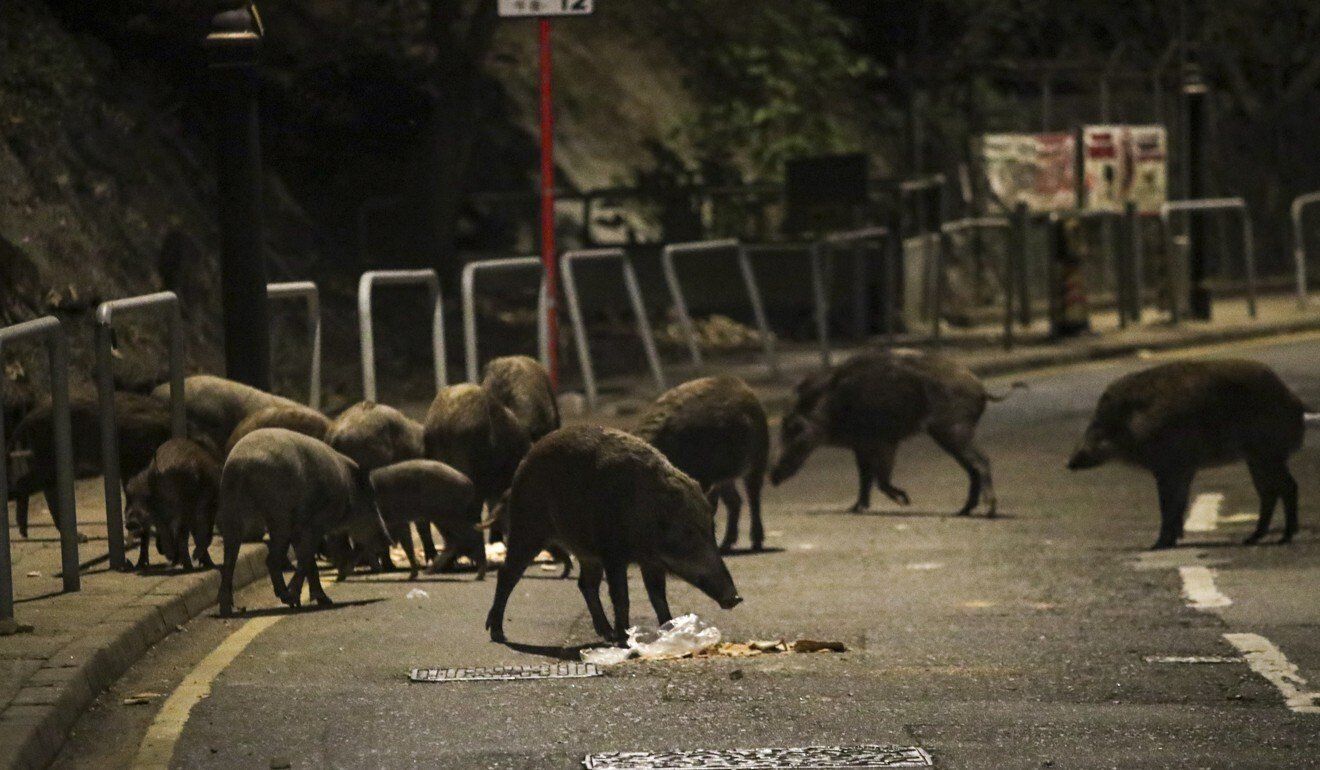 Wild pigs wander along Shum Wan Road looking for food.

It added that from 2018 until last month, the department had conducted 12 capture and relocation operations at the site, moving 35 wild pigs to remote areas and carrying out contraceptive treatment or sterilisation on 27 of them. But a large group of the animals continued to gather at the site, wandering around and posing a threat to members of the public and road users.

"The AFCD will continue to carry out wild pig capture operations and accord priority to sites with large numbers of wild pigs, and locations with past injury cases or with wild pigs that may pose risks to members of the public," it added.

Police received at least 14 reports of wild pig sightings across the city on Wednesday, including two in Aberdeen at 6.23pm and 11.06am.

The department last week revealed it would regularly start catching and euthanising wild boars found in urban areas, sparking concern among animal rights groups.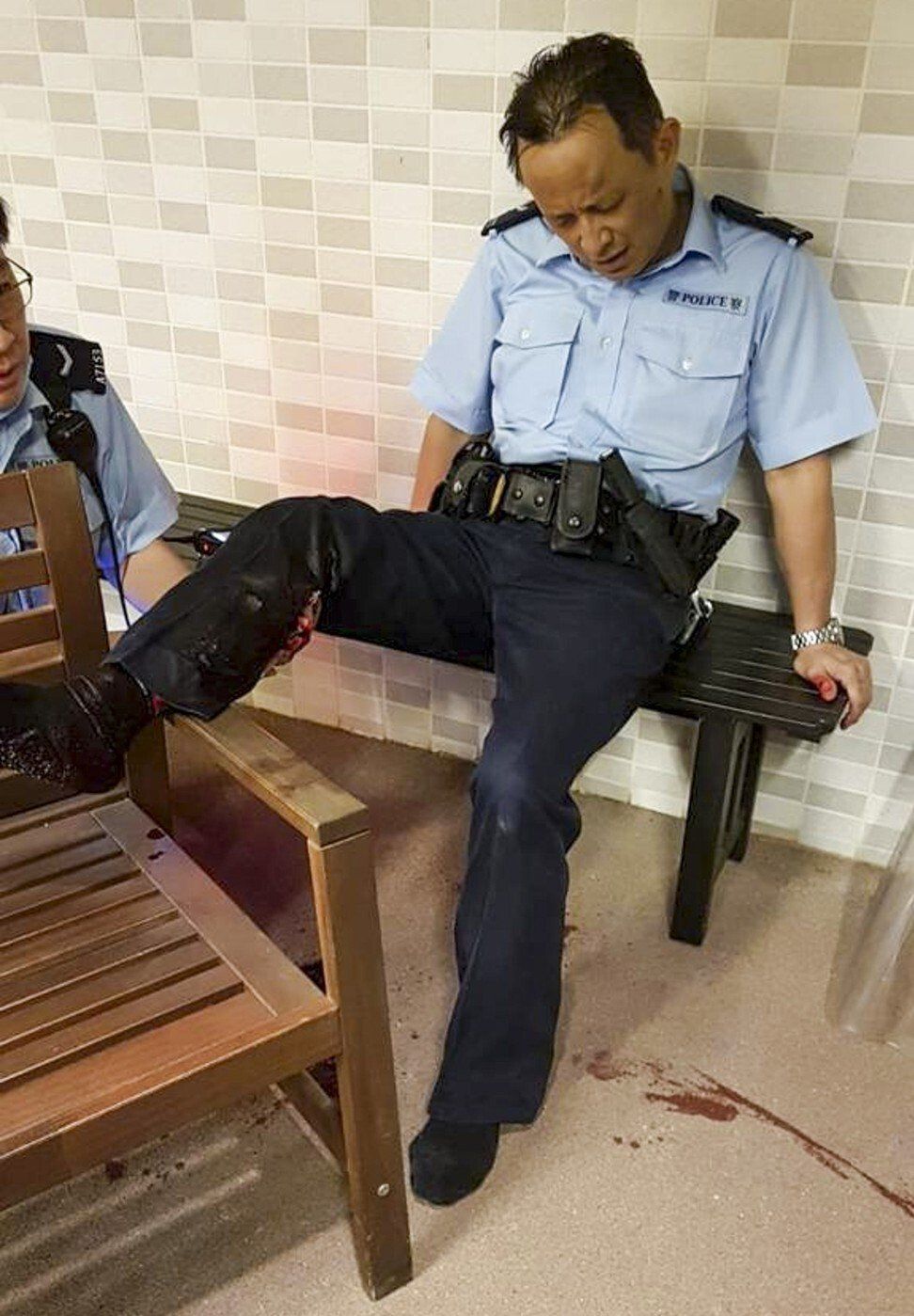 A police officer was attacked by a wild pig last week.

Chief Executive Carrie Lam Cheng Yuet-ngor on Tuesday defended the new policy of culling the animals, saying wildlife authorities could not ignore the increased risk to Hongkongers from wild pigs venturing into populated parts of the city in greater numbers, with about 30 cases of boar attacks reported over the past few years.

Some 562 boar sightings and nuisance reports were made in the first half of this year, up from 401 in the same period of 2020.

Wildlife authorities captured 286 boars last year, compared with 279 in 2019 and 197 in 2018.

In a violent encounter last Wednesday, a wild boar knocked down a part-time police officer and bit him on the leg in North Point. A photo of the officer, clearly in pain and clutching his bloodstained trousers, received widespread attention.