Current ban on feeding wild animals only includes select areas, such as Lion Rock, Kam Shan and Shing Mun country parks.
Hong Kong is set to expand a ban on feeding wild animals to cover the entire city by the end of this year in a move aimed at tackling a rapid growth in the population of wild boars.

A government spokesman on Friday said authorities had gazetted a legislative amendment to expand the ban, which would be tabled in the Legislative Council on Wednesday for "negative vetting" and come into effect on December 31.

"Negative vetting" refers to a process in which urgent legislation could take effect before facing scrutiny from lawmakers.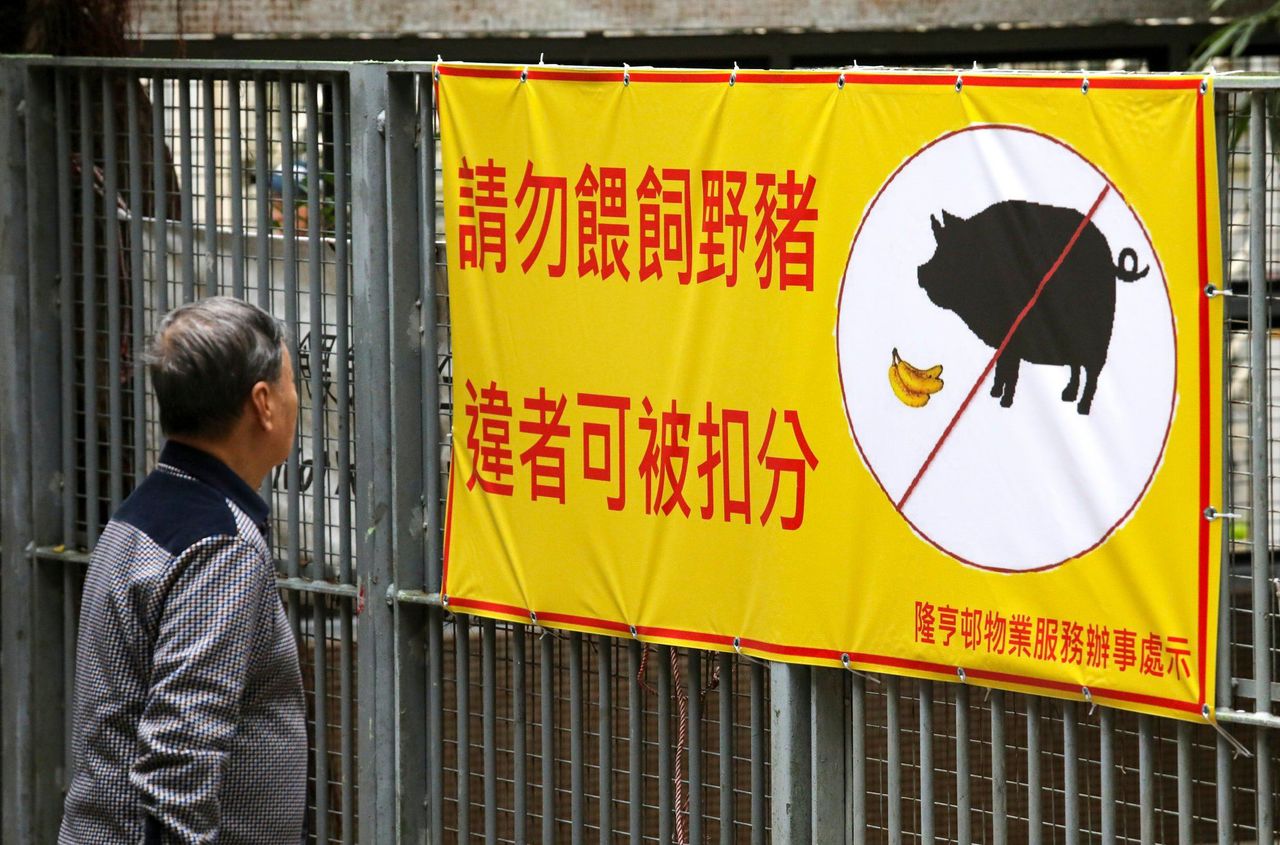 A citywide ban on feeding wild animals will come into effect on December 31.

According to the Wild Animals Protection Ordinance, a wild animal is any non-domestic animal. Stray cats and dogs are not considered wild animals under the law, while the legal status of pigeons remains uncertain.

Currently, the Feeding Ban Area under the Wild Animals Protection Ordinance covers only five natural areas, such as the Lion Rock, Kam Shan, and Shing Mun country parks, as well as part of the Tai Mo Shan Country Park and part of the Tai Po Kau Nature Reserve.

Apart from expanding the area covered, the spokesman also said that the Agriculture, Fisheries and Conservation Department was planning to further amend the relevant ordinance to increase the penalty for illegal feeding, and also introduce a fixed fine to enhance the deterrent effect.

At present, anyone who violates the Feeding Area Ban could be fined up to HK$10,000 (US$1,273), while those caught feeding wild pigs outside the areas listed in the ordinance could face a penalty of HK$1,500 under anti-littering regulations.

But under a citywide proposal by authorities in June, violators could soon be fined up to HK$100,000 and jailed for a year. The government also recommended a HK$5,000 fixed penalty ticket for less serious offences, which it said was the highest among all the current fixed penalties related to contamination in public places.

As wild boars were often seen looking for food in residential areas in recent years, pro-establishment politicians have urged the government to take more drastic measures to stop the animals from disturbing people's lives. Their proposals included sending boars to desolate islands and banning residents from feeding them.

The department spokesman also described feeding as "the main cause of wild pig nuisance in recent years", and said tougher measures needed to be adopted.

"Apart from conducting capture and humane dispatch operations to reduce the number of wild pigs at nuisance sites, the government also needs to curb wild pig feeding," he said, adding introducing such restrictions would reduce incentives for wild pigs to linger in urban areas.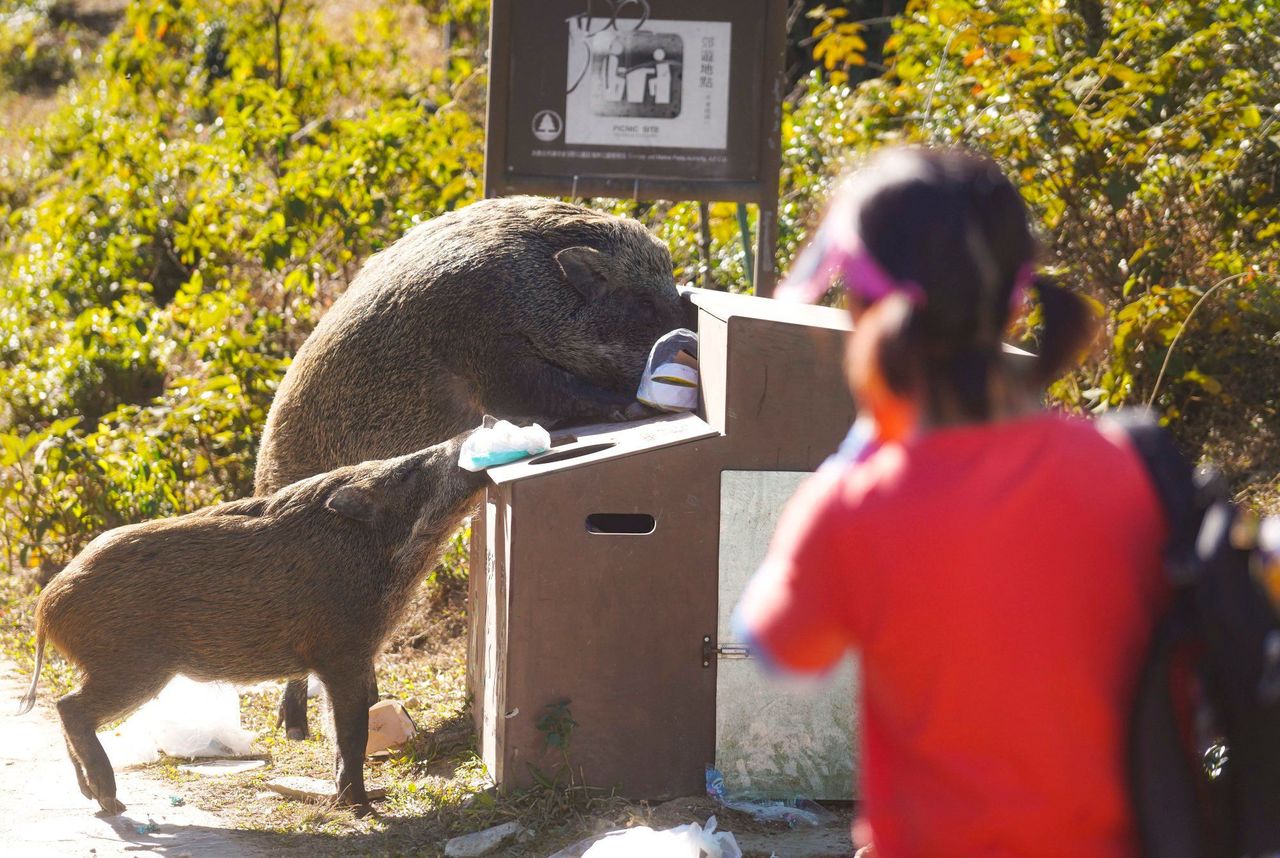 Violators could soon be fined up to HK$100,000 and jailed for a year.

The spokesman added that the expansion of the Feeding Ban Area to cover the entire city was "necessary" and that the department expected the measure to substantially decrease any nuisance caused by feeding wild pigs.

Regina Ip Lau Suk-yee, a lawmaker and the convenor of the Executive Council, a key decision-making body, welcomed the move.

"Boars are everywhere. We've seen them on Kennedy Road, in Shum Wan, at Ocean Park and at the Peak. The big ones are quite scary, and there are little pigs too," she said, referring to the places under her Hong Kong Island West constituency.

Legislator Chan Hok-fung, of the Democratic Alliance for the Betterment and Progress of Hong Kong, said he had called for a citywide ban for a long time.

"But there are still issues with this ban, because officials told us that the feeding of pigeons, cats and dogs would not be covered by the ban as these are domesticated animals," he said.

"We are concerned because some people feeding wild pigs could make it an excuse and say they were just trying to feed stray cats."

Chan said he hoped that the government would ensure that the ban was enforced effectively.