Hong Kong's struggling tourism industry may not immediately reap the rewards of the long-awaited travel bubble with Singapore next month, officials said on Monday, citing a limited supply of air tickets.

However, lawmakers welcomed the move, which they said was a good start towards boosting the flagging economies of both cities.

Following the announcement of the quarantine-free arrangement earlier in the day, members of Hong Kong's tourism industry said it might take about a month for travel agents to benefit from the scheme, adding most had taken a prudent approach towards planning tour groups for the bubble.

The travel bubble is expected to start on May 26. Travellers from Hong Kong will need to have received their second coronavirus vaccine jab at least two weeks before departing for Singapore, though this will not be required for those going in the other direction.

Under the arrangement, there will be one daily flight operated by Cathay Pacific Airways and Singapore Airlines in each direction carrying 200 passengers.

The designated flights, which are not open to transit passengers, will be boosted to two per day from June 10 if the coronavirus situation remains stable.

Edward Yau Tang-wah, Hong Kong's secretary for commerce and economic development, said travel agents could definitely benefit from the deal.

"Of course tour groups can take advantage of this arrangement," he said. "I think once we've established the scheme, with airlines reintroducing flights, then travel agents will be free to plan ahead.

"I believe this will also send a very good signal to people from the two cities. Things are moving steadily so we can sort of start planning for trips – be they business or family reunions, or take a holiday."

Yau said Hong Kong had also been discussing quarantine-free travel arrangements with the likes of New Zealand and Australia.

Lawmaker Yiu Si-wing, representing the tourism sector, said the bubble would provide a boost to the battered tourism industries of both Hong Kong and Singapore, as well as their economies.

All but three of Hong Kong's entry points have been closed for more than a year, and arrivals to the city plunged 94 per cent in 2020. Visitor arrivals to Singapore dropped 85.7 per cent last year.

"The travel bubble has a significant meaning," Yiu said. "Both governments hope to kick-start their economies via reviving the tourism industries. But for the travel agents to obtain direct and immediate benefits, there won't be too many."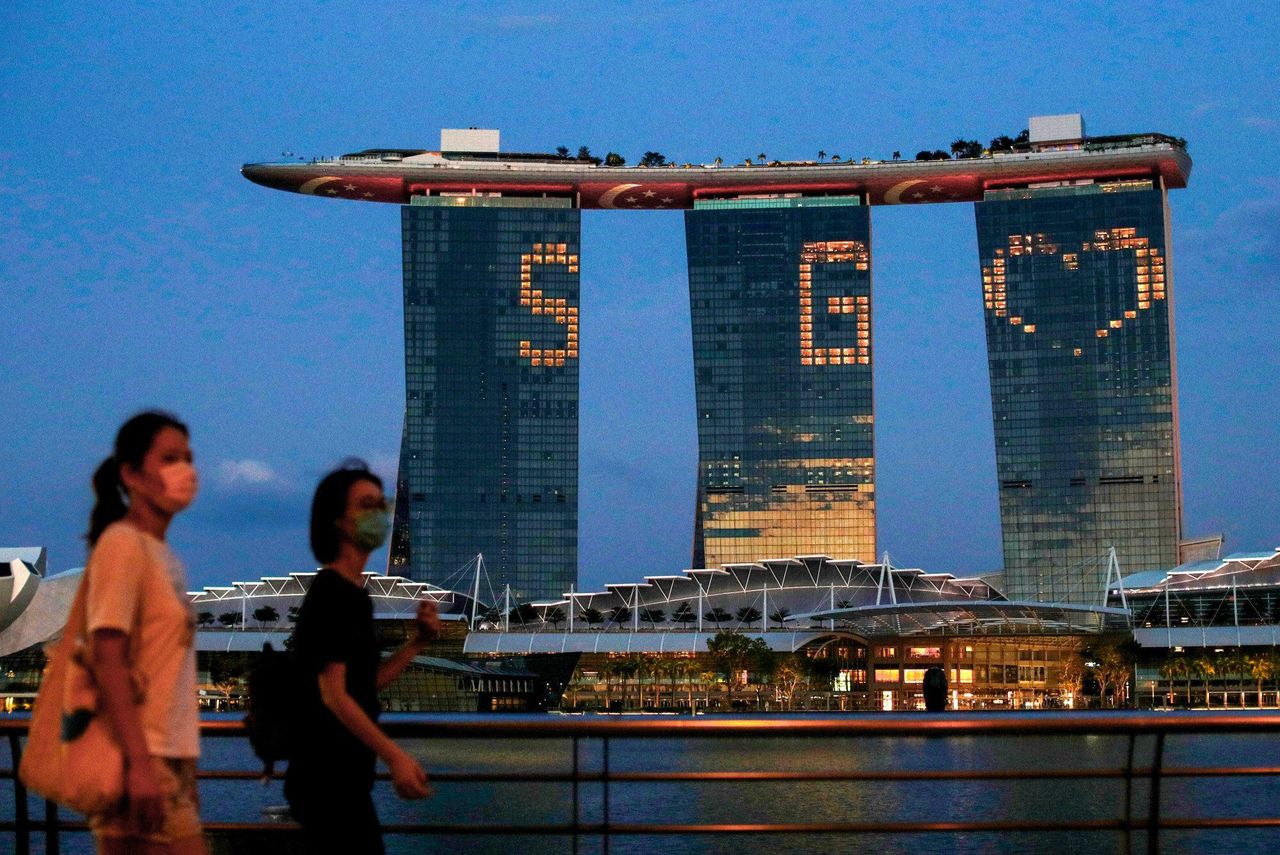 The Marina Bay Sands resort in Singapore.

He estimated that demand for air tickets on bubble flights would be tremendous in the first month, adding there would not be many tickets allocated for tour groups.

"I believe the supply of airline seats will be tight in the first month as many people have been starved of travelling for so long, be it for business trips, visits or family reunions," he said. "There won't be too many air tickets left for the city's 1,700 travel agents in the initial stage."

Yiu added that there would be a positive impact on the hotel sector, as the bubble would boost occupancy rates and other related businesses such as car services.

Catherine So, Asia Pacific managing director for the Expedia Group, said as of 5pm on Monday, it had received positive responses from travellers, with searches for trips to Singapore jumping by more than 330 per cent compared to the past seven days.

Travel Industry Council chairman Jason Wong Chun-tat agreed, saying the bubble was a "good starting point", but the benefits would not be immediate.

"Vaccination will be the trend for global tourism," he said. "The bubble has formed the basis for the travel industry to adapt to this new norm. But it's still too early to say how travel agents will benefit."

Wong said travellers going to Singapore were mostly flying for business purposes or family reunions, and not many would join tour groups in either city.

However, he projected that tour group fees would surge by 30 per cent to 40 per cent from more than HK$4,000 to over HK$6,000 (US$520 to US$770) per package because of the short supply of air tickets.

The Federation of Hong Kong Hotel Owners said the bubble would attract a number of tourists to Hong Kong, adding that the hotel sector was planning to roll out package deals for Singapore tourists.

But the group said because the government had only just announced the launch, hotels were "still planning such offers".