Secretary for Justice Paul Lam also says officials from Southeast Asia and representatives from top international bodies to join high-level legal event this week.
Hong Kong's justice minister has pledged to boost public understanding of the rule of law in response to a "painful lesson" from the 2019 social unrest, making the promise ahead of the launch of a high-level legal conference.

Secretary for Justice Paul Lam Ting-kwok also said 27 overseas guests would attend Hong Kong Legal Week, which starts on Monday, including officials from Southeast Asia and representatives from top international legal institutions.

"Most guests welcomed our invitation. Some of them cannot participate because of time clashes and other reasons. It reflects Hong Kong's attractiveness as an international legal service centre," he told a radio show on Sunday.

Organised by the city's Department of Justice, the five-day conference will cover topics such as increasing access to justice for residents, promoting the rule of law and showcasing the sector's latest technological developments.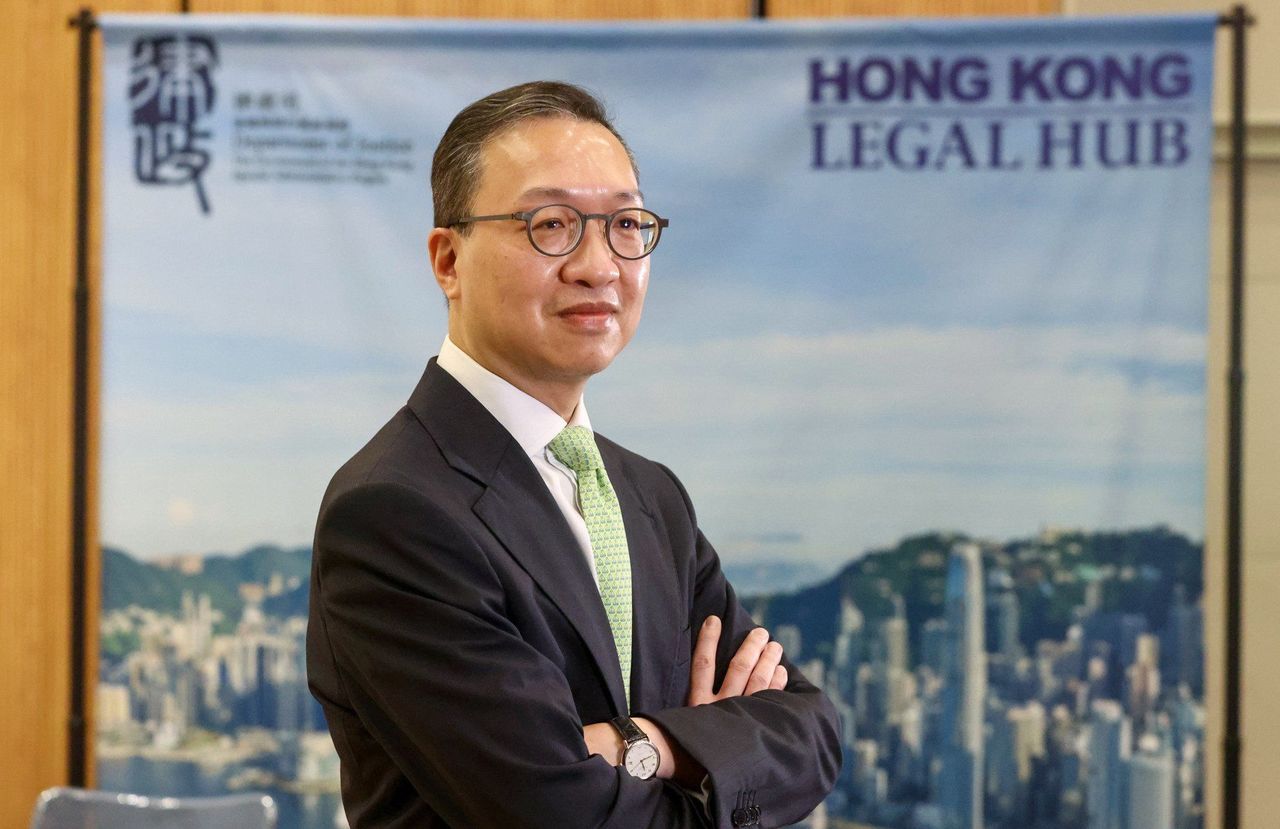 Secretary for Justice Paul Lam.

The conference is part of a series of mega events designed to highlight Hong Kong's reopening to the rest of the world after several years of coronavirus restrictions and the city's social unrest in 2019.

Last week, Hong Kong hosted more than 200 of the world's top bankers at the Global Financial Leaders' Investment Summit, while the city saw the last match of the Rugby Sevens over the weekend.

Lam on Sunday said overseas participants of Legal Week would be excluded from restrictions under the city's "0+3" travel policy, saying it was "crucial" for encouraging the exchange of views between guests during the event's lunch forums and dinner activities.

A government spokesman added that participants would be given a blue health code on arrival in Hong Kong and allowed to join mask-off activities at the event, but they were still required to conduct rapid antigen testing before entering the venue.

Under the current entry regime, arrivals are required to undergo three days of medical surveillance at home or a hotel, with limited freedom of movement around the city, and are banned from entry to venues such as bars and restaurants.

The same exemptions from the city's travel policy were earlier granted to those flying in from overseas to take part in the financial summit, with participants allowed to dine in private rooms in restaurants outside their designated hotels.

The remarks from the justice minister came as Hong Kong recorded 4,988 coronavirus infections, of which 395 were imported, and 13 additional deaths. The city's overall tally stands at 1,947,695 cases and 10,470 fatalities.

During his appearance on the radio programme, Lam also said Hong Kong had learned a "painful lesson" during the 2019 anti-government protests, explaining that the incident had exposed residents' lack of understanding of the city's legal system.

As of February, police had arrested 10,277 people in connection with the social unrest, of which 2,804 were prosecuted. Among the latter group, 1,172 were convicted and 939 were still undergoing court proceedings.

"No one would be happy to see anyone, regardless of their age, be punished for breaking the law," Lam said.

The saga also highlighted the importance of promoting the rule of law and public understanding of the legal system, as well as the "one country, two systems" governing principle and the Beijing-imposed national security legislation, he added.

"We always say we need to tell Hong Kong stories well. It should not only be told externally but also internally," he said, referring to Chief Executive John Lee Ka-chiu's approach to promotion of the city on the world stage.

"The prerequisite of telling a story is telling the real story. It is neither told by brainwashing, nor covered up with fake stories. We have to explain the real legal terms and the actual situation in simple language," Lam said.

The justice minister added Lee's administration would not set a deadline for the implementation of local national security legislation as required by Article 23 of the Basic Law, the city's mini-constitution, explaining that formulating the new law needed to take future threats into account.

"We don't want the law to be changed from day to day. National security problems are ever-changing and the international situation is complex. When we formulate the law, we should strive to ensure the law can address current and future risks," Lam explained.

In response to the 2019 social unrest, Beijing promulgated the national security law on June 30, 2020, which prohibits acts of secession, subversion, terrorism and collusion with foreign forces.

The legislation is expected to be supplemented by Hong Kong's own national security law, which would target acts of treason, theft of state secrets and foreign bodies that engaged in political activities in the city.

Citing possible risks such as the use of unregulated public funding for money laundering activities and dissemination of false information to incite harmful activities, Lam said residents would be unable to live without worry if authorities failed to guard against national security threats.

He added that Lee's administration was looking at national security legislation in other places, such as legal amendments to address internet security and restrictions on foreign investment, before it drew up its own law.