The Hong Kong government is expected to abolish the stamp duty for commercial property in a move seen as helping small and medium companies shore up their cash flows amid the city's worst economic crisis on record.

According to sources familiar with the matter, Carrie Lam Cheng Yuet-ngor, the city's leader, may announce the move during her policy address on Wednesday. The stamp duty for residential property, however, would remain in place, they added.

Introduced to tackle speculative practices in February 2013, the stamp duty – officially known as Ad Valorem Duty for Non-Residential Property – is charged at different rates that depend on asset prices, from as low as 4.25 per cent, to the top end of 8.5 per cent for properties valued at more than HK$20 million (US$2.6 million).

The city's business community has repeatedly called for the removal, saying the punitive duty has outlived its purpose in the current market doldrums. Businesses had been hit hard by, first, last year's anti-government protests, and, now, the coronavirus pandemic, both of which have pushed Hong Kong into its worst economic recession.

The measure is expected to help companies receive a fair price for their assets. Businesses, particularly those in re-exports, retail and travel, need money, said Jeffrey Lam Kin-fung, a member of the city's Legislative Council. Businesses in general have found it difficult to borrow in the current economic climate. And when firms try to sell assets to shore up their cash flows, potential buyers, aware of the stamp duty, "talk down prices because they know you are probably in a rush [to sell]", he added.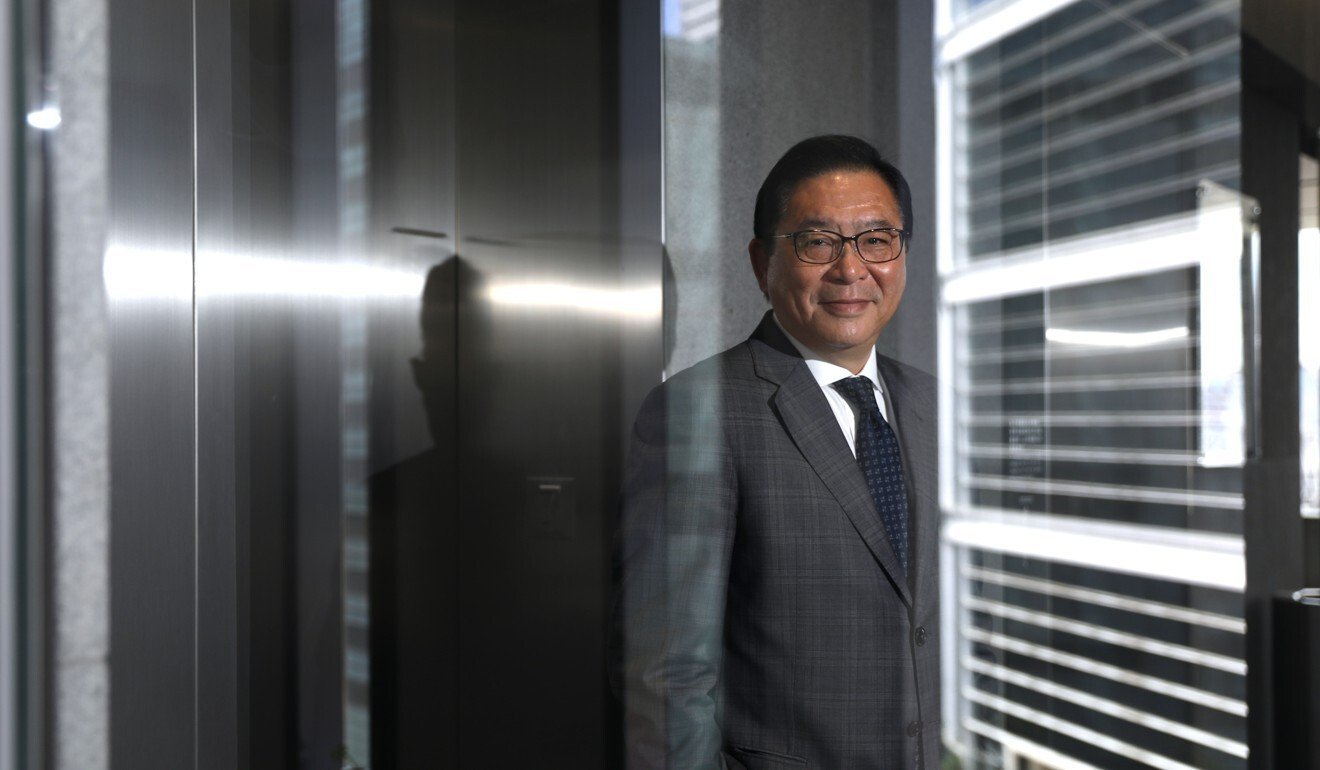 Jeffrey Lam Kin-fung, who represents the commercial constituency and The Hong Kong General Chamber of Commerce on the Legislative Council.

"Company operations have been very difficult for more than a year. Particularly, when the economic outlook is so uncertain, whether there will be a light at the end of the tunnel remains to be seen," said Lam, who represents the commercial constituency and The Hong Kong General Chamber of Commerce on the Council. "To weather such a difficult time, we must have cash for rents and salaries."

Lam, who is also a non-official member of the Executive Council or the city's de facto Cabinet, said he had presented the views of "real" businesspeople, not property developers, to Financial Secretary Paul Chan Mo-po on several occasions.

Many companies that have recently decided to offload assets have been forced to sell at losses. Restaurant chain Tai Hing Group and cosmetics chain Bonjour have reportedly sold numerous shops, sometimes at losses, in recent months. Street shops, in particular, have been sold at losses in many instances over the past year.

"At least they will have money for emergency use and could avoid closure. Through selling, illiquid capital becomes cash," Lam said. "They can use the cash to continue operations. Even if it is just HK$10 million, it can help small businesses [survive]."

More than 90 per cent of Hong Kong's 310,000 registered companies are small and medium-sized enterprises employing less than 100 people, said Danny Lau, honorary chairman of the Hong Kong Small and Medium Enterprises Association. The industry body has 1,600 members.

"Some of our members have had to sell their properties to pay staff salaries and rents, to sustain their businesses. Restaurants' revenues, for instance, plunged to as low as 30 per cent at the height of the pandemic," Lau added.

The abolition will also help Jeffrey Liu, the chairman of Team Eight Group Holdings, a small property investment company with a portfolio of about HK$4.5 billion. The protests and the pandemic had slowed down transactions and sent rents and prices crashing, by as much as 30 per cent generally, and up to 50 per cent for shops, Liu said.

"This is a bit late, but will be good for the market because the market is in a downward trend. Many people are selling [properties] at losses, and you still need to charge such a heavy levy. Is it necessary?"

The speculative activity the stamp duty was meant to curb was virtually absent now, Liu said, adding that he expected the abolition to boost prices by 5 per cent to 10 per cent, and market turnover by 20 per cent to 30 per cent.

Lam, the Legco member, said he too did not see the possibility of a revival in speculative activity, especially amid the current declining property market and tough business conditions. But he added that the government could reinstate the stamp duty if its abolition did lead to speculation.

The prices of both office and retail spaces had jumped by 97 per cent between 2008 and February 2013. The number of commercial and industrial property transactions plummeted by 43.7 per cent to 10,178 in 2013 following the introduction of the stamp duty a year earlier. It has not surpassed the 10,000 level since. Transactions involving commercial and industrial property stood at 4,666 deals in 2019, and 198 in January this year, according to Land Registry data.