Hong Kong Toilet Association warns most public toilets come up smelling of roses, but some are in dire condition.
Hong Kong's top toilet is the peak of public conveniences, a panel of judges has ruled.

The Hong Kong Toilet Association unveiled the toilet at the landmark Peak Tower as the best in the city on Friday – but warned that some public lavatories, especially those in country parks, did not meet the same high standards.

The association said three in five public toilets in the city were clean and pleasant to use, although those in country parks were in need of a major hygiene overhaul.

"This year's results are acceptable, but there remain lots of areas to be improved," William So, the association's chairman, said.

"This competition is an annual reminder to stakeholders to put more effort into the matter."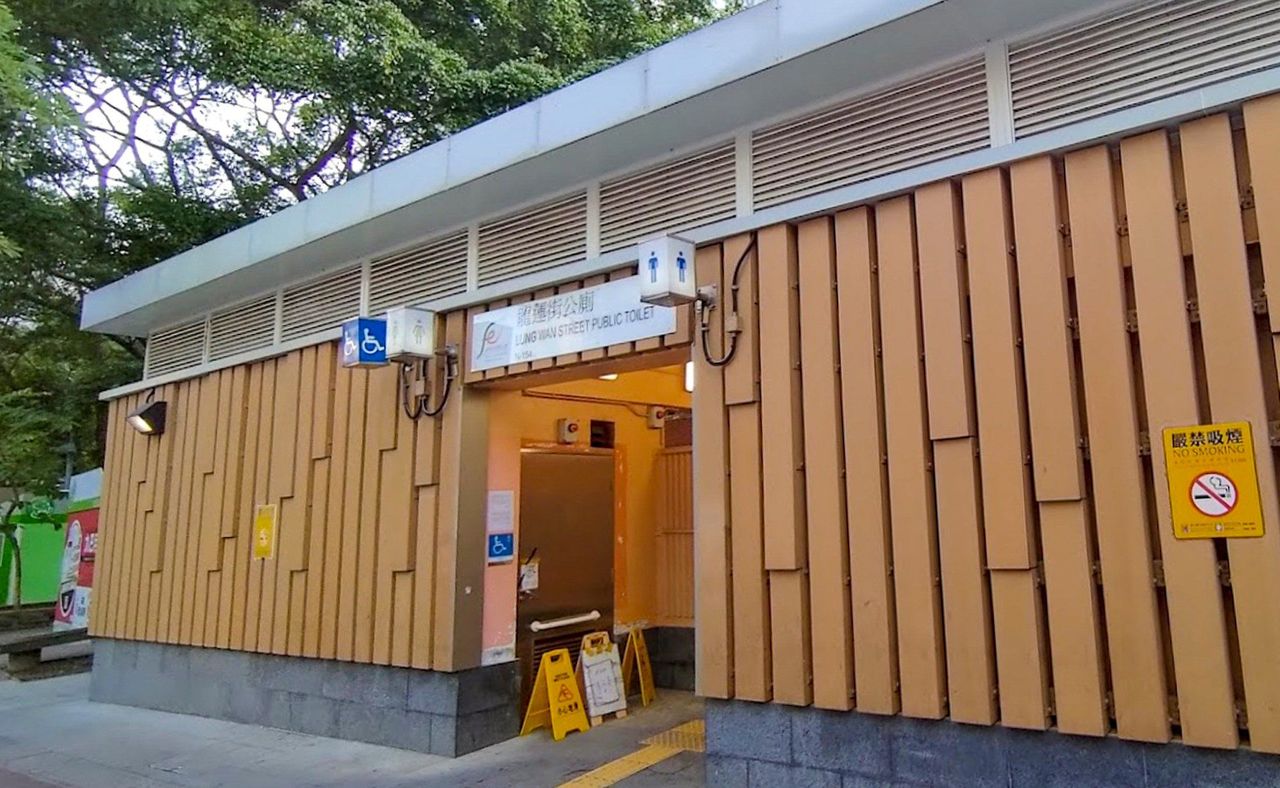 Lung Wan Street public toilets, which were said to be among the worst in the city.
The gold-winning Peak Tower toilets, in Victoria Gap, were chosen for their environmentally-friendly and hygienic contactless wash basins and the unique tiles featuring Hong Kong scenery.
The runners-up, in Stanley, which took silver, and the bronze winner on Rumsey Street, Sheung Wan, were singled out for their spotless reputations.
The Stanley Municipal Building toilet was praised for its accessibility features, such as handles, and its maps, and Rumsey Street, which was recently renovated, for its good ventilation.
But the association kicked up a stink over the bottom end of the spectrum in the city, with the public bathrooms in Lung Wan Street, Sheung Shui, and the Tin Ho Road playground toilets in Tin Shui Wai said to be the ones in most urgent need of improvement.
The Sheung Shui ones struggled with a damp floor, piles of discarded toilet paper and poor ventilation.
The Tin Shui Wai playground facilities was criticised for blocked toilets and a cubicle covered in excrement.
But the association said the worst problems were with toilets in country parks, which had "extremely poor" hygiene standards and suffered from a lack of maintenance.
The washroom watchdogs highlighted that many mobile toilets in country parks had inadequate flushing systems and stank because of a lack of maintenance.
"Those toilets we have inspected this year were on hiking trails, where there were no water sources nearby to act as cleaning medium," So explained.
He said the government should consider upgrading mobile toilets to newer, solar-powered models equipped with flushing systems.
"Lots of tourists love Hong Kong's landscape and would use those toilets. Toilet conditions will affect our image internationally," So added.
So highlighted that the government had boosted hygiene and facilities in the city's public bathrooms, but that the departments responsible for them could improve supervision to maintain cleanliness and safety.
He appealed to the Food and Environmental Hygiene Department, which was given more than HK$600 million in 2020 to revamp 240 public toilets, to accelerate its refurbishment plans.
So said only about 100 toilets had been refurbished so far and he also criticised the Leisure and Cultural Services Department, the other public convenience manager in the city, for "disastrous" management of its facilities.
"None of the toilets managed by leisure and cultural services satisfied our criteria, except those in its facilities such as town halls and libraries," So said.
"Those in waterfront promenades and playgrounds were in atrocious condition."