Deputy Justice Minister Horace Cheung, who is accompanying city leader on week-long tour, says they instead want to discuss arbitration and mediation services that Hong Kong can offer.
Hong Kong's deputy justice minister has said Middle Eastern businessmen had "cast no doubt" on the Beijing-imposed national security law the West claims has eroded investor confidence in the financial hub, saying they were not "easily misled by inaccurate narratives".

Horace Cheung Kwok-kwan told the Post that many investors he met while accompanying city leader John Lee Ka-chiu on his week-long visit to Saudi Arabia and the United Arab Emirates (UAE) had expressed interest in arbitration services provided by Hong Kong.

"I had prepared answers to address potential questions relating to the national security law. But nobody here ever cast doubt [on it] or asked about it," Cheung said in Dubai on Wednesday when asked whether the law had undermined Hong Kong's reputation as friendly to business.
"Our Middle East friends are independent thinkers, who make fair judgments. They are not easily misled by inaccurate narratives from the West."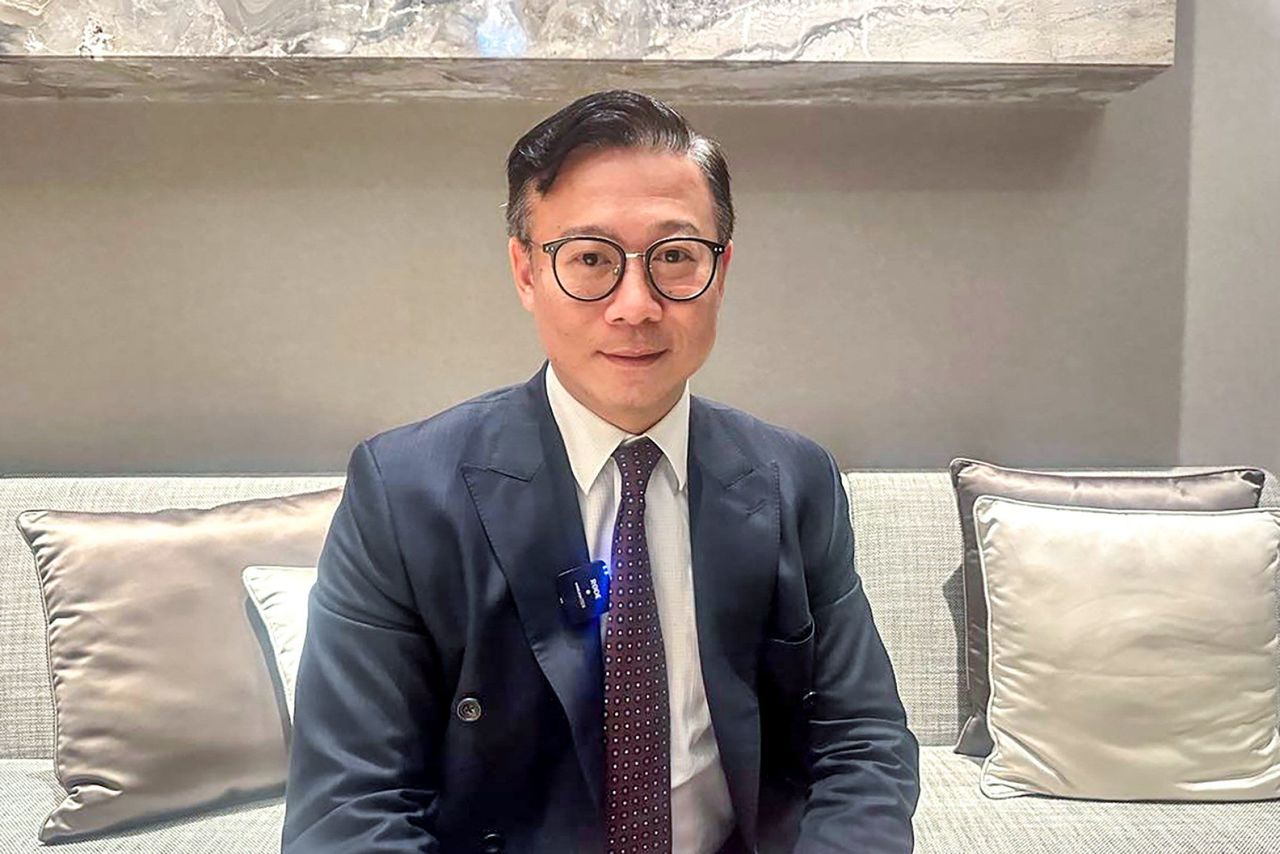 Deputy Justice Minister Horace Cheung is on a week-long visit to Saudi Arabia and United Arab Emirates.
The law, imposed by Beijing in 2020 after anti-government protests, targets sedition, subversion, terrorism and collusion with foreign forces. It allows for individuals and companies to be held criminally liable for activities conducted outside Hong Kong that endangers national security.
A number of Western countries have claimed the law has undermined the city's high degree of autonomy promised under the "one country, two systems" principle adopted when Britain handed the city back to China in 1997.
The United States issued an advisory warning to American businesses in Hong Kong in 2021, saying that under the national security law they might face risks associated with electronic surveillance without warrants and the surrender of corporate and customer data to authorities.
But Cheung said the businessmen he met this week had expressed interest in arbitration and mediation services that Hong Kong could offer.
Over the years, Dubai has been seeking to serve as a regional dispute resolution hub by modernising arbitration rules for the Dubai International Arbitration Centre, the largest of its kind in the region.
The centre operates under the common law system through the Dubai International Financial Centre special economic zone and the civil law system, otherwise applicable onshore in the UAE and in most of the free zones in the jurisdiction.
International law firms are also increasing their presence in Dubai, forming teams of Arabic-speaking and English-speaking lawyers to handle trade disputes.
Hong Kong was earmarked by Beijing in its 14th five-year development plan as, among other things, a dispute resolution hub. Cheung said that amid geopolitical tensions, Hong Kong arbitrators and mediators could help Middle Eastern firms handle international trade disputes in the only common law jurisdiction on Chinese soils.
"As more Middle East companies seek to mitigate risks by turning to China, Hong Kong [professionals'] strength lies in their familiarity with China policies and the 'Belt and Road Initiative'," he said, referring to Beijing's flagship infrastructure and investment drive.
But Cheung could not say how many professionals from Hong Kong were currently providing arbitration services in the Middle East.
The Hong Kong International Arbitration Centre handled 514 dispute resolution cases in 2021.
Speaking separately at the Sharjah Investment Forum in the UAE on Thursday, Cheung promoted the city's bilingual common law system, lauding it as an "obvious choice" for businesses considering investment and business opportunities in China.