Hong Kong's homebuyers flocked into the property market to snap up flats in Tin Shui Wai and at the city's former airport runway in Kai Tak ahead of an expected increase in demand after the reopening of the border with mainland China.

Wheelock Properties sold 341 of the first batch of 342 flats at the Monaco One project in Kai Tak as of 9pm, agents said. The flats had received 6,153 registrations of interest, translating to 18 bids for every available unit, according to the developer.

Meanwhile, Sun Hung Kai Properties (SHKP) sold 171 units, or 96 per cent of the 179 flats on offer at two phases in Wetland Seasons Bay in Tin Shui Wai, receiving 1,968 registrations, or around 11 bids for each of the 171 units on open sale.

"Homebuyers are optimistic about the future of the districts where the two projects are located," said Sammy Po Siu-ming, chief executive at Midland Realty's residential division, adding that both projects were expected to sell out at the end of the day. "Prospective homebuyers have also quickened their pace to enter the market ahead of the reopening of the border with the mainland, which is expected to lead to a jump in demand for homes."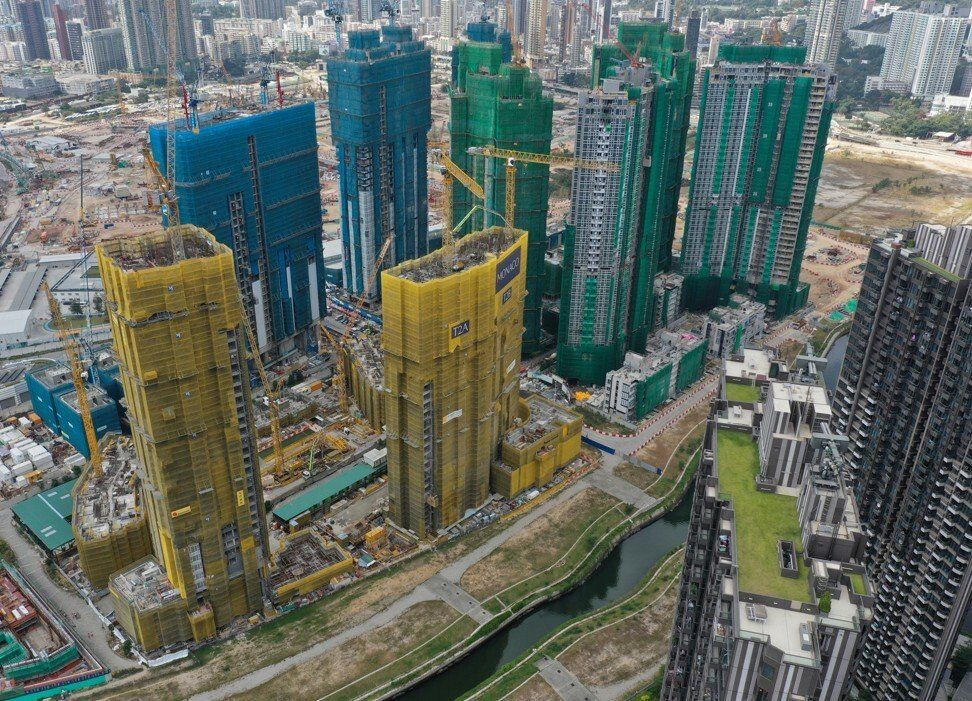 The Monaco residential property development by Wheelock Properties in Kai Tak on 20 November 2020.

Hong Kong's land border with mainland China will reopen fully to quarantine-free travel by June at the latest, official sources have revealed, signalling a significant breakthrough after months of the city's intense lobbying to fight the debilitating impact of the checkpoint closures on its economy.

At Wheelock's Monaco One project in Kai Tak, the 341 flats put on open sale ranged from one-bedroom units to three-bedroom flats, with sizes from 319 square feet to 671 sq ft (62 square metres), priced between HK$7.57 million and HK$17.3 million (US$2.22 million) after discounts. The largest flat in the project, a four bedroom unit sized at 1,471 sq ft, was put on sale by tender.

Due for completion in March 2023, the whole Monaco project will yield 492 units ranging from one-bedroom to four-bedroom apartments.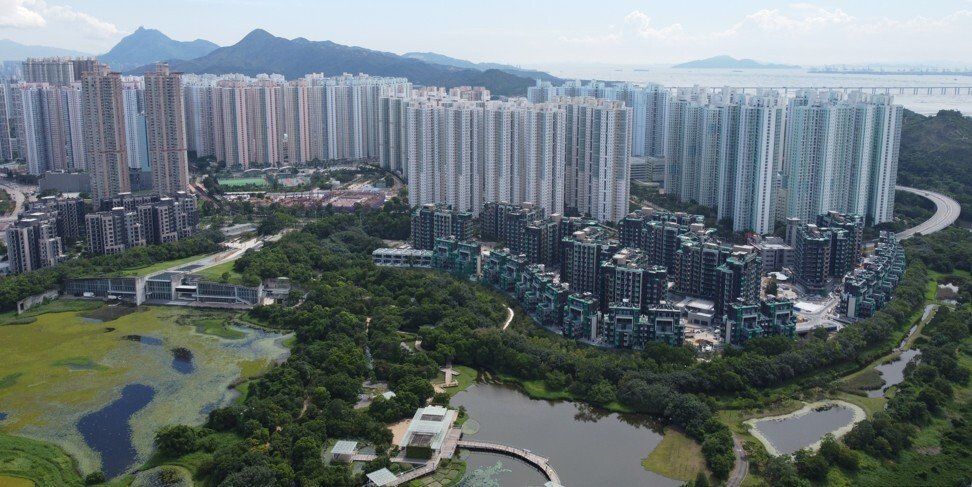 A view of SHKP's Wetland Seasons Park (L) and Wetland Seasons Bay (R) residential property project located near the Tin Shui Wai Wet Land Park on 20 August 2021.

At SHKP's Wetland Seasons Bay, 171 flats were put on open sale from both phase one and two of the development, including leftover flats, while eight units were put on sale by tender.

The fresh batch of 147 flats in phase two of the project range in size from a 279 sq ft open unit priced at HK$4.3 million, going up to HK$12.5 million for a 773 sq ft four-bedroom flat after discounts.

Wetland Seasons Bay, scheduled for completion June 2022, comprises a total of 1,996 apartments and 10 villas across three phases.

The project is located on the fringe of Hong Kong's wetlands in Tin Shui Wai in the city's northwestern corner, located across Shenzhen Bay from southern China's technology metropolis. The district is also part of a new proposed "Northern Metropolis" of 2.5 million people in 20 years, according to a blueprint laid down by Chief Executive Carrie Lam Cheng Yuet-ngor in her policy address last month.

The metropolis will include existing new towns in Tin Shui Wai, Yuen Long, Fanling and Sheung Shui and their neighbouring rural areas, as well as six new development areas under planning or construction.

Last Saturday, buyers snapped up all 200 units at #Lyos, a project developed by Li Ka-shing's CK Asset Holding. It is the first large-scale new project in northern Hong Kong to come to the market since the Northern Metropolis blueprint was unveiled.