Branding is more relevant than ever in today's world, as we are constantly bombarded with ads and pitches for the latest – but not necessarily greatest – product on the market.

But successful branding is not always down to flash and panache. One such example of understated branding is Chinese shoe brand Feiyue.

The meteoric global rise of its trainers has nothing to do with unattainable prices or exclusivity – they are relatively inexpensive compared to other top sports shoes. You can get a pair of Feiyue trainers for as little as HK$230 (US$29), which has contributed to the brand's growing popularity in the West.

Although Feiyue has been around for over 60 years, it has remained something of a cult brand for members of foreign martial arts schools and clubs who import the shoes from China.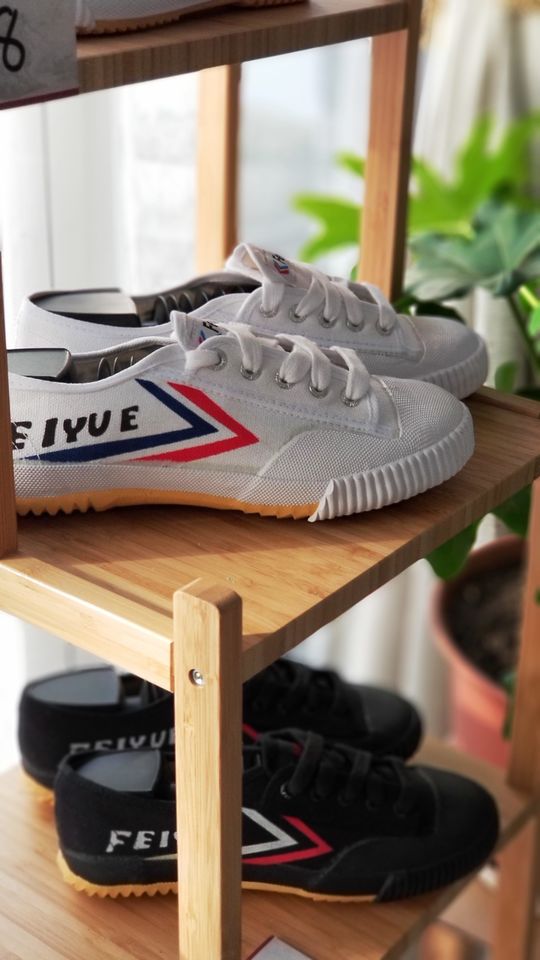 Feiyue trainers are relatively inexpensive compared to other top sports shoes. You can get a pair for as little as HK$230 (US$29).

Fast forward to the 2008 Beijing Olympic Games, where Feiyue finally earned its big break on the international stage.

Feiyue's distinctive plimsolls were worn by various performers during the opening of the Games. Soon afterwards, practitioners of parkour and martial arts around the world started buying more of the shoes, favouring their lightweight design and famously flexible rubber sole.

In the same year, Orlando Bloom was papped wearing the shoes in New York. Other celebrities like Ben Affleck and Poppy Delevingne – who famously said she "lives" in her pair – have since become Feiyue devotees.

A quick search on platforms like TikTok and Instagram will also reveal a growing legion of Feiyue fans and affiliates sharing their love for the shoe's trademark minimalist style and functionality.

While it is famously a Chinese brand, it did get me thinking about heritage brands from Hong Kong, some of which have succeeded internationally and some which have not.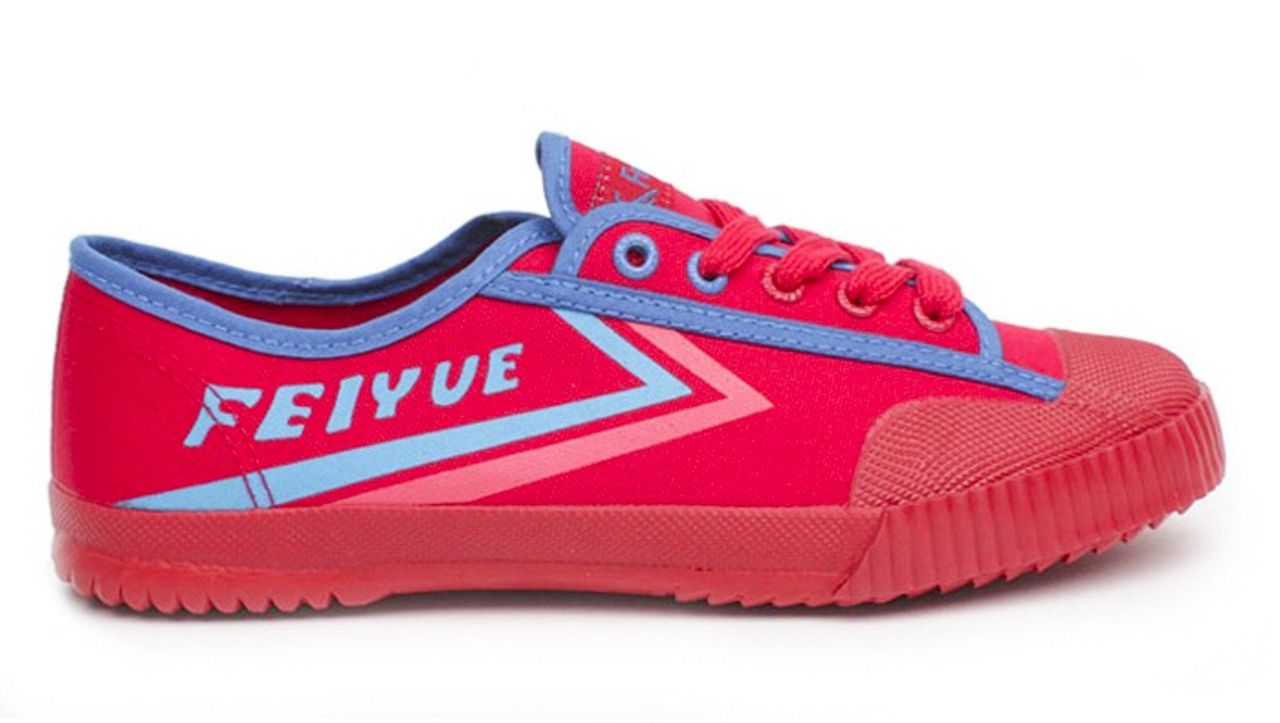 Feiyue commands many fans for the shoe's trademark minimalist style and functionality.

One of those brands that every home-grown Hongkonger has owned – or at the very least come across – is Red A Plastic.

If you have ever stepped foot in a wet market, there's no doubt that you will have stood under the cardinal red glow of a Red A Plastic lampshade.

Red A has withstood the test of time thanks to its affordable and durable products, whether a plastic bucket for washing your vegetables or a light plastic stool, and it has become a household name since its establishment in 1949.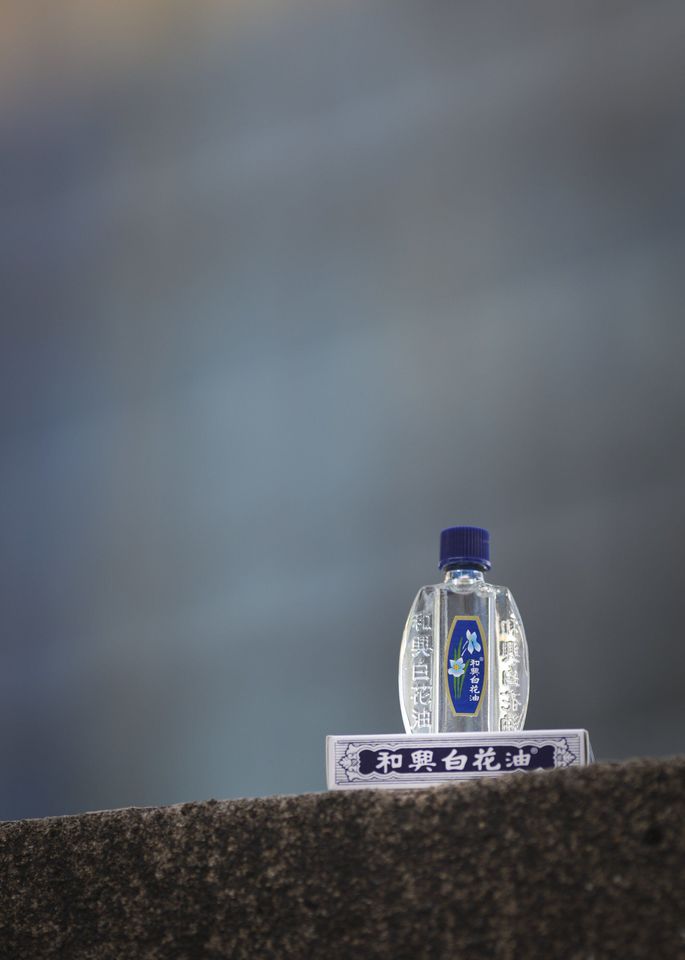 Pak Fah Yeow (White Flower Oil) is colloquially known as an old lady perfume.

It may not be for the most glamorous products, but few can argue against the brand's enduring quality.

There are plenty of other names that come to mind when you ask a Hongkonger what makes them think of their home city.

We have Vitasoy and its drinks cartons, the cure-all Pak Fah Yeow (White Flower Oil) that is also colloquially known as an old lady perfume, and herbal Po Chai pills. Even brands like Octopus, HSBC, and MTR are considered iconic Hong Kong brands, whose logos are easily recognisable across the globe.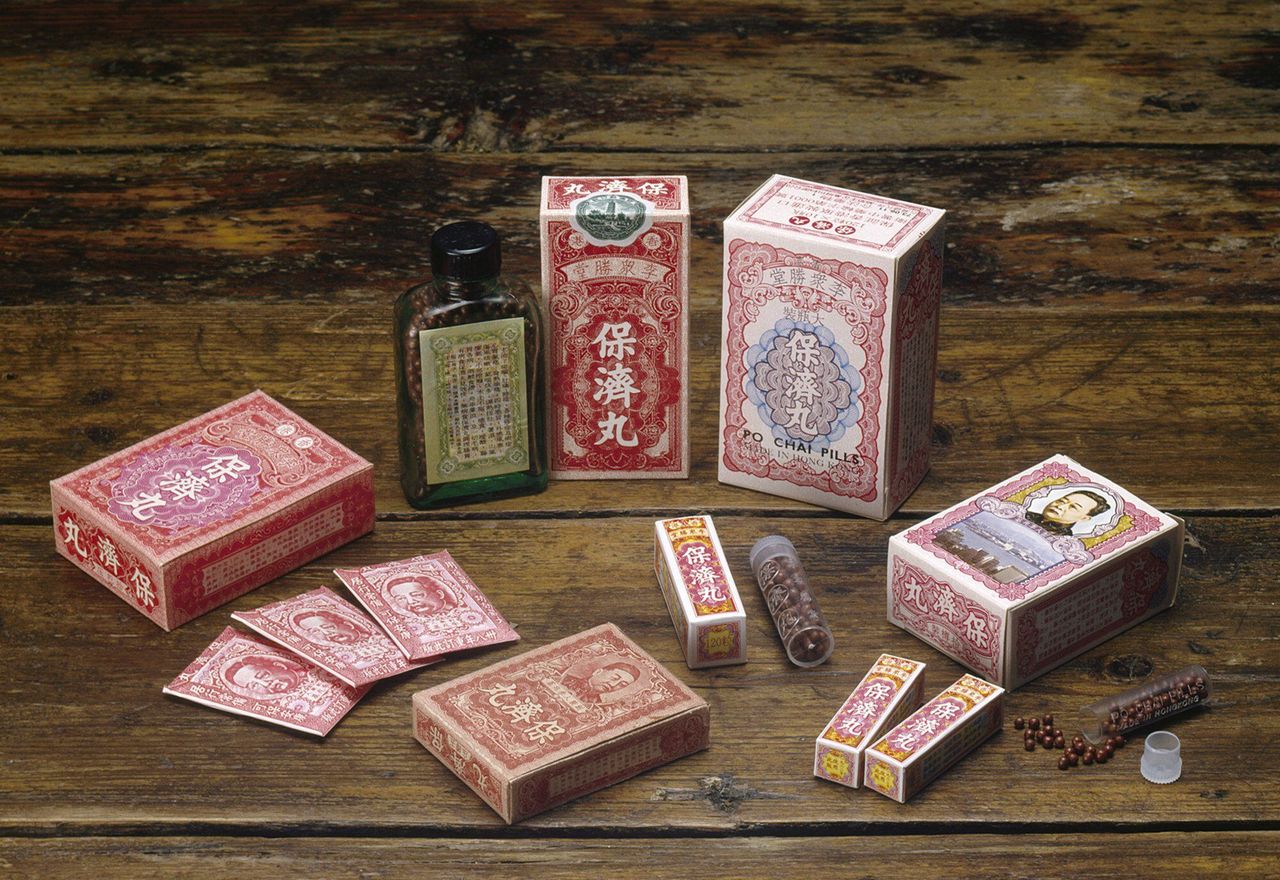 Herbal Po Chai pills are an iconic Hong Kong staple.

And let's not forget our beloved red-white-blue nylon laundry bags, which have been woven into nearly every Hongkonger's collective memory. They've become so iconic that luxury fashion houses such as Louis Vuitton and Balenciaga have imitated the design in their own handbags – with a much higher price tag.

In my humble opinion, these tangible brands don't really reflect the core values of our city. The real heritage brand of Hong Kong is the local language: its colloquial Cantonese.

Like Feiyue, Cantonese has many enduring qualities; it's functional and light as well as quirky, adaptable, playful and down-to-earth.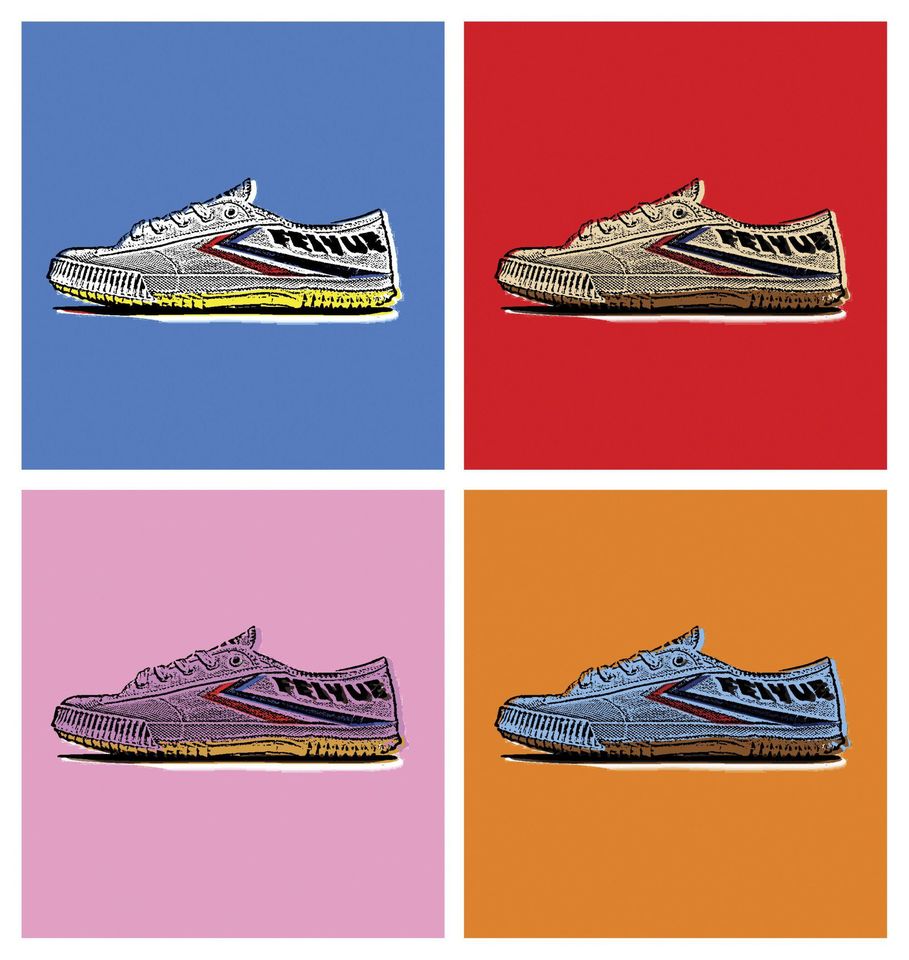 Feiyue's distinctive plimsolls have celebrity fans like Orlando Bloom, Ben Affleck and Poppy Delevingne.

Not long ago, I received a heartfelt email from Kevin Hsu, a member of the "Save Cantonese" campaign and a Post op-ed contributor, who told me about a prominent Hong Kong-born entrepreneur who pledged US$1 million to fund Cantonese language classes at Stanford University in the United States.

According to "Save Cantonese", Stanford is one of only 19 US universities that offers Cantonese language programmes. Given that Cantonese immigrants comprised a significant portion of the labourers who built the Stanford campus in the late 1800s, it seems fitting that Stanford offers opportunities for their descendants and other students to learn Cantonese and keep its heritage alive.

Perhaps it's even more poetic to think that third-, fourth- and even fifth-generation descendants of these Cantonese-speaking labourers have been afforded the opportunity to learn Cantonese in the hallowed halls built by their forefathers.

Hong Kong and the Cantonese language certainly deserve to become an international heritage brand outside the city itself. We can only hope that "Save Cantonese" continues to give the Cantonese brand the exposure it deserves.

Perhaps someday soon, Cantonese will get its big break – just as the humble Feiyue plimsoll has.