Beijing's restraint over intervening in the prosecution of national security cases in Hong Kong is proof the city's high degree of autonomy has not been undermined by the new law, a legal heavyweight has told a forum.

Another expert said at the same event that the crossfire between China and Britain over granting citizenship to the city's residents who held BN(O) passports in the wake of the legislation was "carefully calibrated at both ends".

The Beijing-mandated law contains a provision allowing mainland China to exercise jurisdiction over cases in Hong Kong that involve "complicated situations" relating to foreign interference, serious threat to national security or when the local government cannot effectively enforce the law.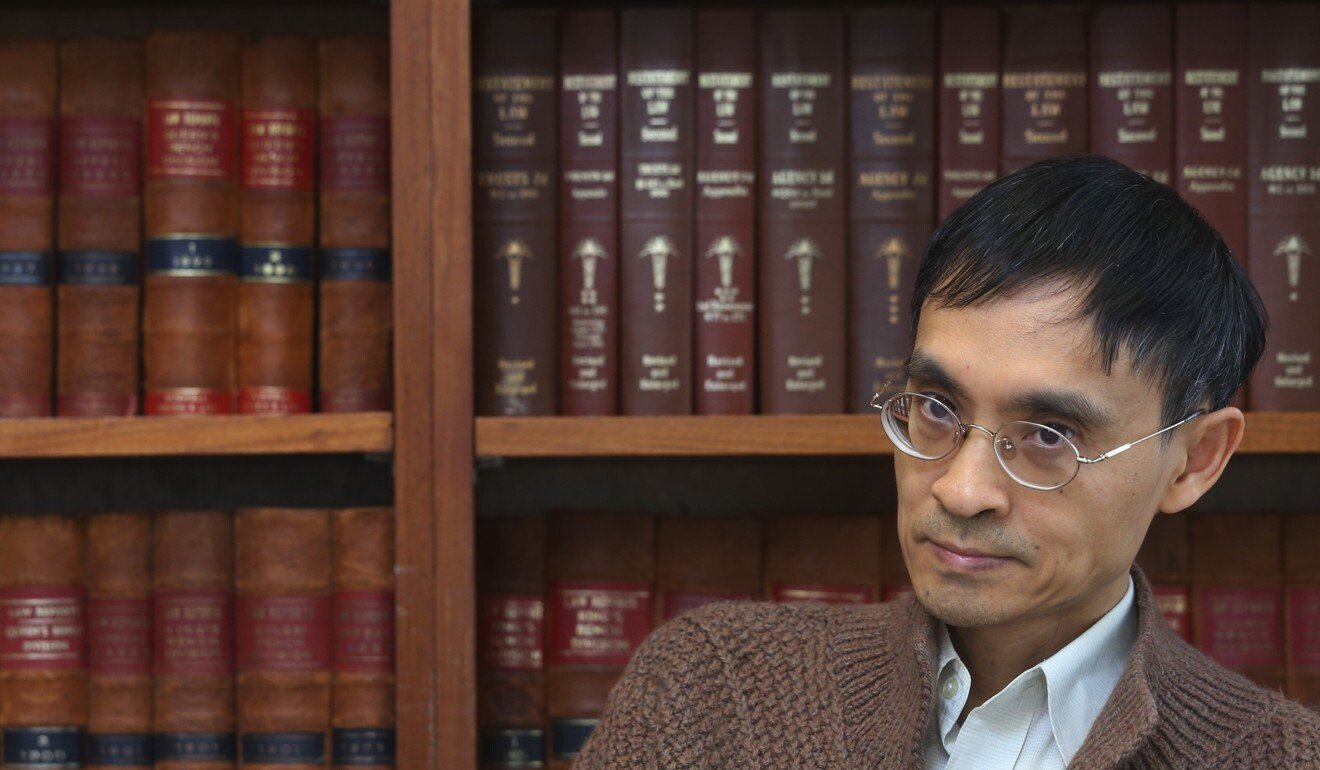 Only regular intervention by Beijing in national security cases would mean Hong Kong's degree of autonomy was being undermined, says Albert Chen.

Nearly four months since its enactment, 26 Hong Kong residents, including media mogul Jimmy Lai Chee-ying and activist Agnes Chow Ting, have been arrested – all by local police.

The absence of Beijing's involvement in cases showed that accusations the city's degree of independence was eroding were baseless, said University of Hong Kong law Professor Albert Chen Hung-yee.

"Only if [the provision] is frequently used every month and every week, then of course it could be considered an infringement of Hong Kong's autonomy," he told a virtual seminar hosted by the university on Saturday.

The law, banning acts of secession, subversion of state power, terrorism and foreign interference, triggered a backlash by the international community, with Western nations such as the United States, Britain and Canada suspending their extradition treaties with Hong Kong.

Britain, which handed Hong Kong back to China in 1997, also opened a new path to citizenship for residents with British National (Overseas) passports.

Under a new visa class, holders will be eligible to remain in Britain for an initial period of 30 months, extendable by a further 30 months, or a single period of five years, with applications being accepted from January 31. Holders can apply to settle in Britain once they have lived there for five years.

The Chinese foreign ministry said on Friday Beijing might refuse to recognise BN(O) passports. Spokesman Zhao Lijian accused Britain of "violating its promises" and "playing up" the issue.

Professor John Anthony Carty, who taught law at HKU before moving to the Beijing Institute of Technology, said the war of words between the two countries reflected an absence of mutual trust and respect.

"The solution is not some kind of acrimonious arbitration," he said. "It's an appeal for self-reflection and self-criticism in this very intense conflict."

Lim Chin-leng, a law professor at Chinese University, believed each country's countermeasures were "carefully calibrated at both ends".

"I don't see any escalation," Lim said. "I see a situation which is being managed quite carefully,"

Meanwhile, activists from more than 30 countries launched a campaign at the weekend to renew a demand for the release of 12 Hong Kong fugitives captured by the Chinese coastguard while fleeing to Taiwan in late August.

As part of the pressure tactics, a letter was sent to US Secretary of State Michael Pompeo requesting sanctions against Chinese officials in Shenzhen, where the dozen are being held.

The letter described the Communist Party as "barbaric" and said the relevant mainland officials should be held accountable for the "cruel detention" of the dozen. Among the signatories were Simon Cheng Man-kit, a former employee of the British consulate in Hong Kong who was detained by Chinese authorities last year, and Honcques Laus, an exiled dissident who was a member of Studentlocalism, which disbanded hours before the security law was introduced.

The dozen are wanted in Hong Kong for crimes stemming from anti-government protests, while one, Andy Li, was arrested for alleged collusion with foreign forces and money laundering. Mainland authorities have charged 10 with illegally crossing the border, and two with organising the crossing.

In Hong Kong, a group called Student Politicism set up a booth in Tsuen Wan to garner support for the dozen. Police officers ticketed 13 individuals, aged from 15 to 62, for violating a social-distancing rule limiting public gatherings to a maximum of four people during the coronavirus pandemic.