Two Hong Kong men have pleaded guilty over their involvement in an unlawful assembly last year that escalated into a riot when a passer-by was attacked after being accused of tearing messages of support for anti-government protesters from a wall.

The District Court heard protesters had gathered at Yoho Mall in Yuen Long on the night of September 21, 2019, to mark an indiscriminate attack on commuters and anti-government demonstrators by white-clad men at the local railway station two months earlier.

The group later moved towards the town centre and the assembly took a violent turn in the early hours of September 22 when they targeted a passer-by in a white shirt, 52-year-old Li Tak-chung, who was on his way home after work.

Li was prevented from leaving the scene, even after he boarded a taxi, as protesters surrounded the vehicle and pulled him out, then hit him on the head with a metal bar-like object and smashed his phone, following accusations he had once torn off notes from a so-called Lennon Wall. He later needed seven stitches to his head.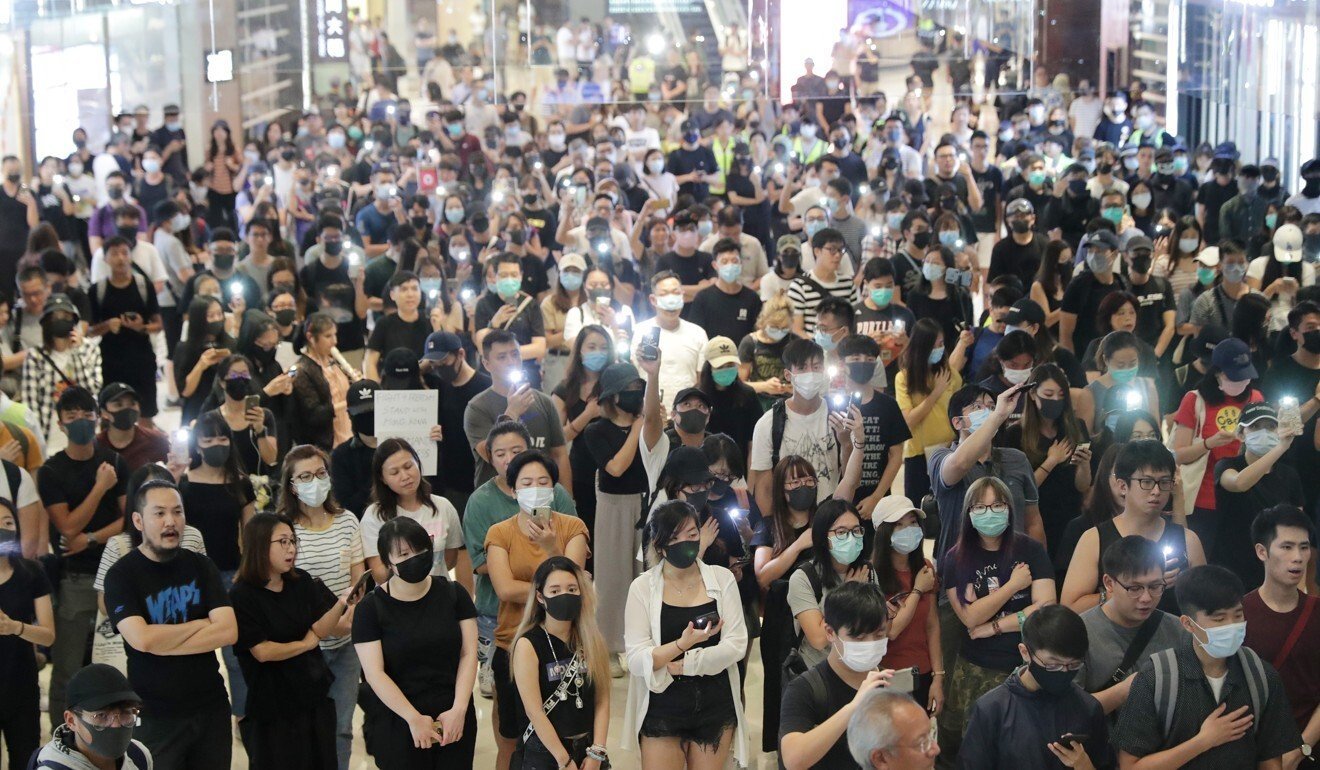 Anti-government protesters at a protest at Yoho Mall in Yuen Long.

On Tuesday, student Law Hiu-fung, 17, pleaded guilty to one count of unlawful assembly, while delivery worker Cheung Yu-tai, 32, admitted to a single count of rioting and another of false imprisonment.

Senior public prosecutor Andy Lo Tin-wai said crowds first gathered in the area at around 9pm, most of them dressed in black and wearing helmets and masks.

Among them was Law, who sprayed paint on 14 sets of security cameras, eight of which belonged to Oliver's Super Sandwiches, run by Cafe de Coral, causing HK$7,000 (US$902) in damage.

Law also helped move tables and chairs from the restaurant to set up a roadblock at exit F of Yuen Long MTR station, while others damaged fire safety devices, such as a smoke detector and a light on a fire alarm, costing the rail operator HK$8,700.

The group stayed for 30 minutes, before moving onto Hong King Street, where they intercepted Li just after midnight.

Video played in court showed how he was surrounded by the group, with some members shouting: "Did you tear off paper?"

He replied: "No, I really didn't.I just got off work."

When others asked for proof, the man knelt and said: "I swear."

Cheung was then filmed pushing down Li's shoulders, causing the man to bend lower, before some onlookers helped him up.

But a glass bottle was soon hurled at Li, wounding him.

First-aiders bandaged his wounds and he was escorted to Castle Peak Road, where he boarded a taxi.

The prosecutor said the scene escalated into a riot when the group blocked the vehicle's passage and demanded Li get out, claiming they would not damage the taxi if the driver let him out.

Someone then opened the door and pulled Li out of the taxi.

Cheung demanded Li, who maintained he was innocent, provide his phone for a check.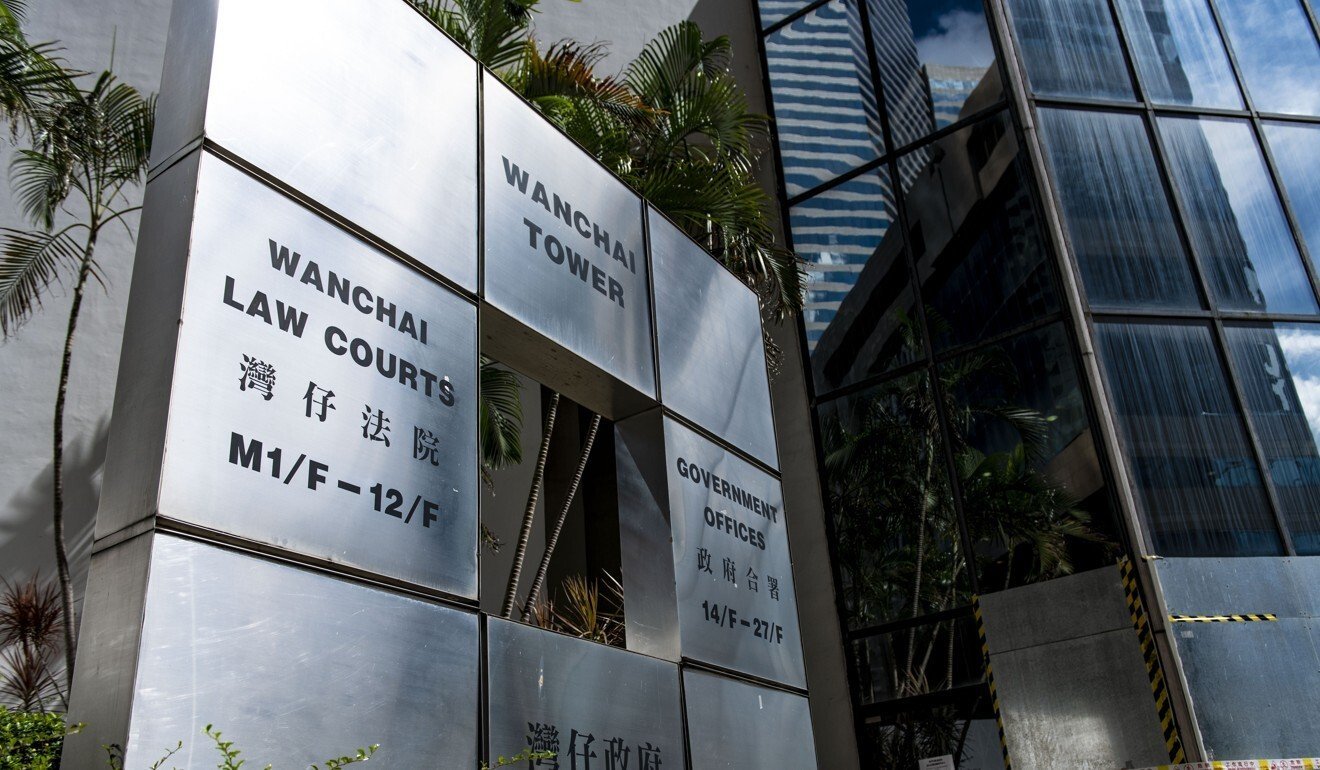 Rioting is punishable by 10 years in prison, but that term is capped at seven years at the District Court.

As Li was pulling out his phone, someone hit him on the head once with a stick, while Cheung smashed the device onto the ground, breaking it.

Li then fell to the ground and was rescued by paramedics who took him to hospital.

Cheung was caught five days later, while Law was arrested on November 15 last year.

District Judge Frankie Yiu Fun-che will hear mitigation factors and sentence the two men on January 13, pending reports on Law's suitability for a training or detention centre, and assessment of Cheung's mental health.

Both defendants have indicated they are willing to offer compensation for the financial damage they caused.

Rioting is punishable by 10 years in prison, but that term is capped at seven years at the District Court, while unlawful assembly carries a maximum sentence of five years.