Judge rejects lawyer's call to request reports to study the possibility of alternative sentencing options.
Two young protesters convicted of rioting at a 2019 anti-government demonstration that led to the death of an elderly janitor are certain to face jail terms, after a judge refused to seek reports to study the possibility of other sentencing options.

Madam Justice Esther Toh Lye-ping ordered reports to study the backgrounds of Chan Yin-ting, 18, and Kelvin Lau Tsz-lung, 19, but refrained from calling for other documents often considered to examine young offenders' suitability to serve time in training or detention centres.

While training centres provide both male and female detainees aged between 14 and 20 a chance for rehabilitation often, for a period of six months to three years, detention centres offer male offenders between the age of 14 and 24 disciplinary training for a term of one to 12 months.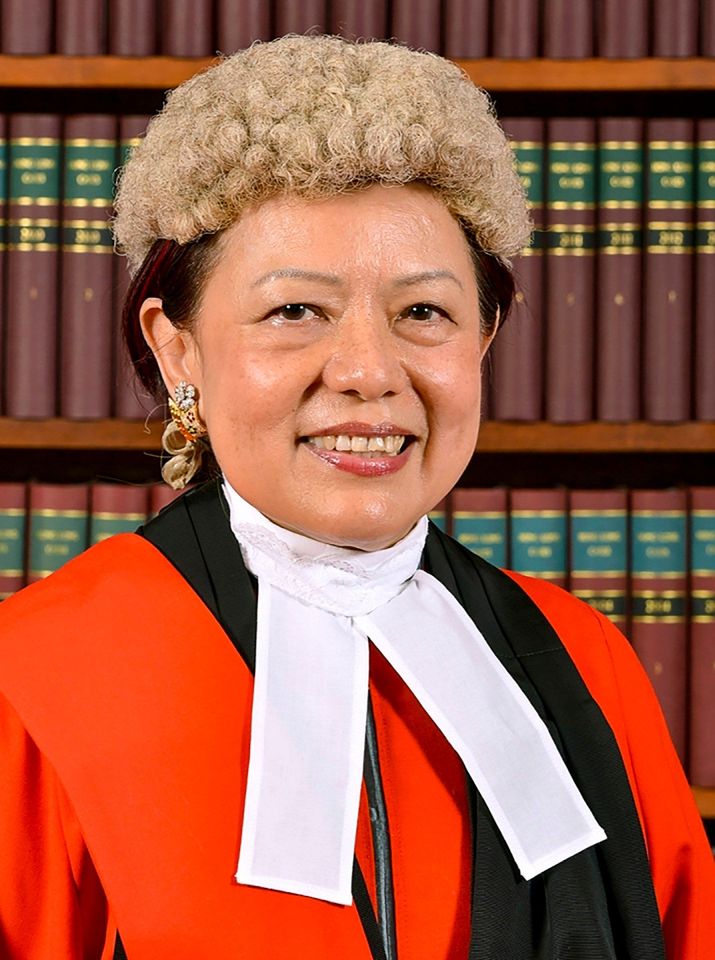 Justice Esther Toh Lye-ping.

Chan, a student, and Lau, unemployed, were found guilty by a jury earlier this month of rioting at a protest on November 13, 2019, during which Luo Changqing, 70, was struck by a flying brick and later died.

On Friday, defence barrister David Boyton, for Chan, urged Toh to consider ordering several reports before sentencing his client, given he was only 16 when the crime took place.

But Toh declined: "I will not call for the reports because as I have indicated this is a very serious offence."

The court heard Chan was a student from a band-one school, referring to leading secondary schools, while Lau, who lost his father at a young age, was a fitness and sports student at the Youth College in Tuen Mun, an institution run by the Vocational Training Council.

Toh adjourned the mitigation session to August 12, saying she needed more details on the two defendants.

While the jurors convicted the pair of rioting, they rejected prosecutors' assertions that the pair had directly caused the death of Luo.

In doing so, they cleared them of charges of manslaughter after prosecutors scaled back the charge from murder following the presiding judge's order.

They also acquitted them of wounding a 61-year-old man identified as X during the Sheung Shui protest.

Chan and Lau, who were 15 and 16 respectively at the time of the incident, were the first defendants to stand trial before a jury on charges directly stemming from the social unrest, sparked by a now-withdrawn extradition bill.

The month-long trial heard that Luo suffered a blow to the forehead by the flying brick while filming a morning skirmish between a group of mostly black-clad protesters seeking to paralyse traffic outside Sheung Shui railway station and residents attempting to clear the obstacles on the roads.

The cleaner fell backwards upon the impact and was certified dead at hospital the next day.

The other elderly man was hit in the left eye with another brick before protesters attacked him while his vision was blurry.

The pair were subsequently arrested and charged with murder alongside rioting and wounding.

But Toh ordered midway through trial that the murder charge be reduced to manslaughter by way of an unlawful act after finding prosecutors had failed to establish a prima facie case.