Hong Kong police will appeal against a recent court ruling that found officers' failure to display identification during last year's anti-government protests violated the city's Bill of Rights.

Commissioner of Police Chris Tang Ping-keung also confirmed a Post report that the force would suspend a replacement policy – asking officers to show special operational call signs – pending clarification from the appeal court.

Earlier in the week, a Court of First Instance judge ruled that Article 3 of the Hong Kong Bill of Rights was breached when the police chief failed to ensure officers displayed their unique identification numbers when carrying out non-covert duties at protests.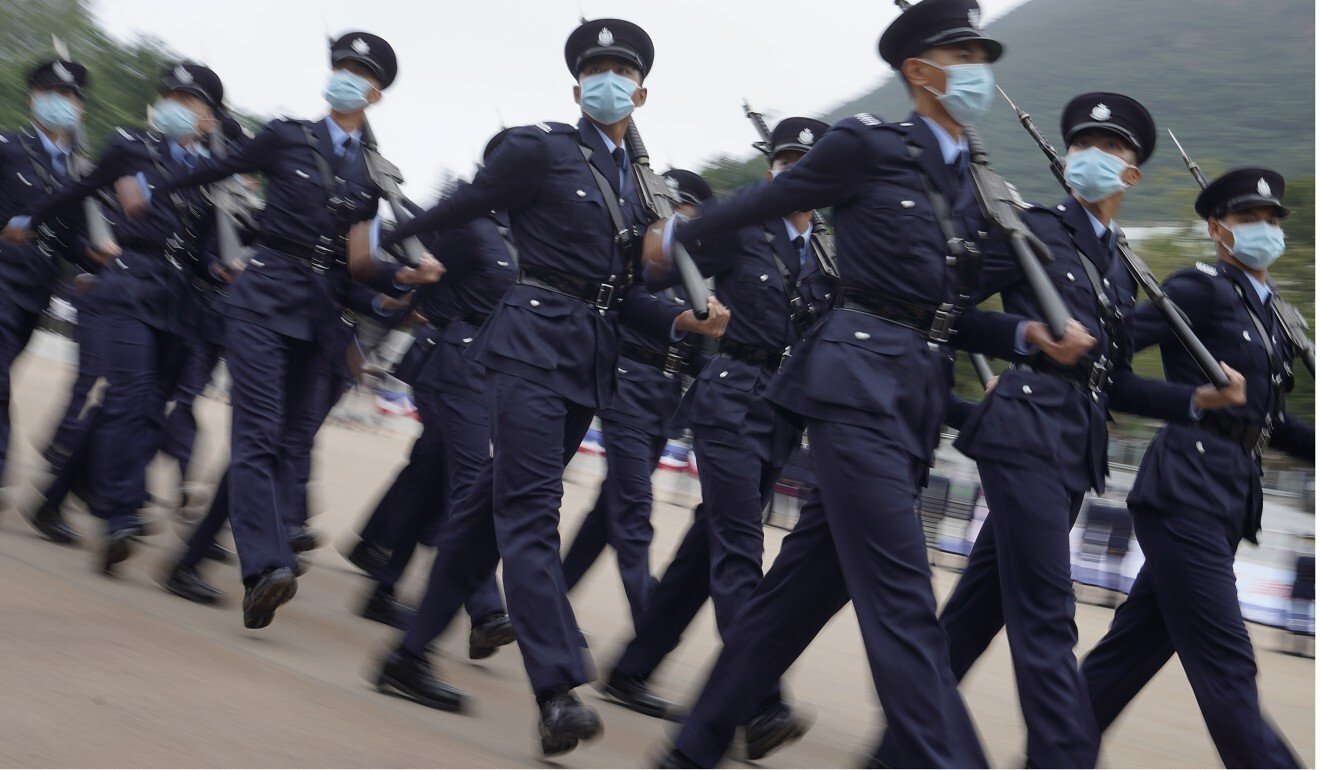 The passing-out parade was held at the Police College.

Speaking to the press on Saturday after inspecting a passing-out parade of probationary inspectors and constables, Tang said the force would challenge the ruling, which favoured the legal bid by a press association.

"The appeal decision was made after consulting the justice department," he said. "With respect to the court judgment, we will now suspend the policy of asking officers to wear operational call signs until there is a decision in the appeal court."

Police officers are required to produce their warrant card upon the request of members of the public "unless the circumstances do not allow", according to the force's guidelines. During last year's social unrest, uniformed riot officers from the special tactical unit were accused of not displaying identification numbers during various operations.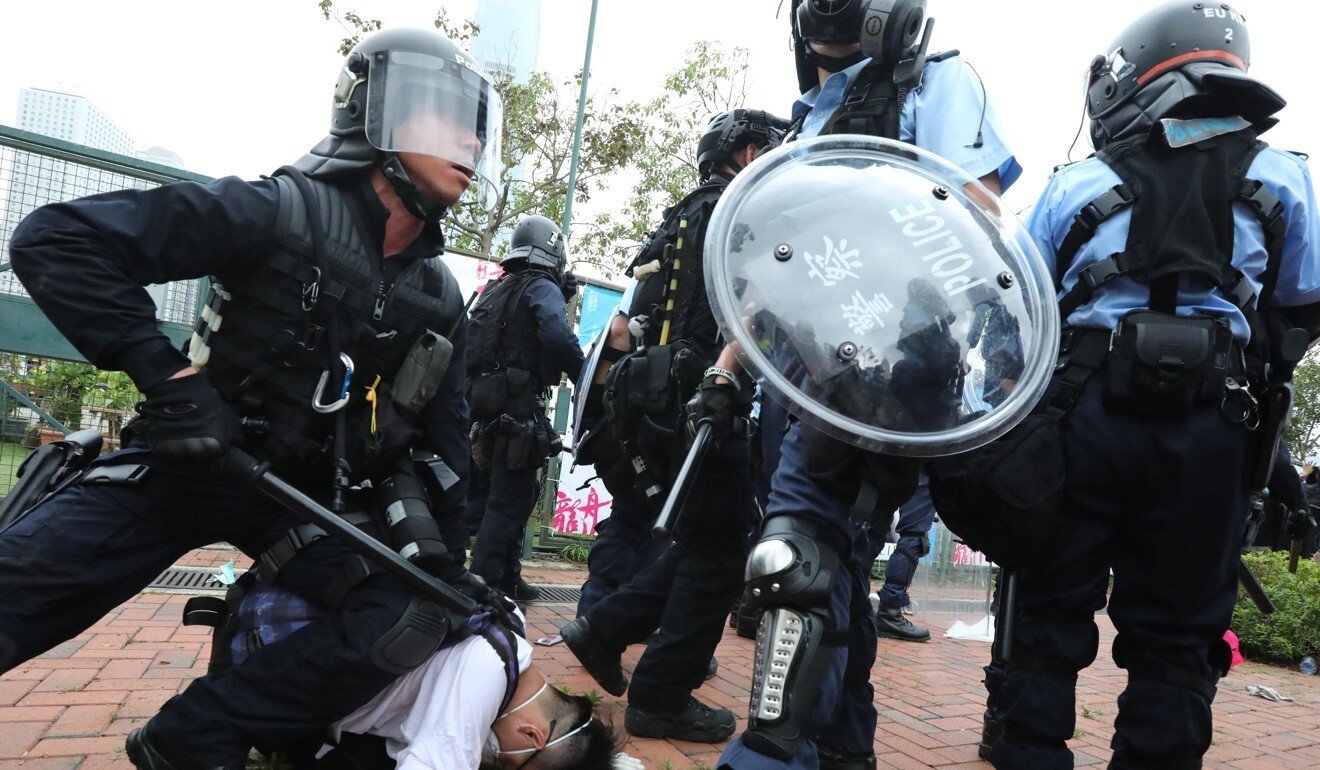 Police in riot gear restrain a protester last year in Admiralty.


To address concerns that the lack of visible identification would make officers unaccountable for abuse of force, police then asked members to wear call signs identifying their posting and formation from October last year, but still without displaying the warrant number.

Yet officers were spotted displaying identical numbers on their uniform during the same operation. On Saturday, Tang regarded those as "isolated incidents" and said the force would look into the duplications.

The police chief also commented on Friday's investigation by the force's national security unit at Chinese University, over independence slogans chanted during a student protest against management's decision to move the graduation ceremony online.

Defending the operation, Tang said police had the responsibility to collect evidence relating to any violation of the national security law and criminal damage on campus, and would make arrests if possible.

When asked if police interfered with school activities, he said officers were obliged to discharge their duties after being alerted by the university.

"Anyone who violates the law should be mentally prepared to be arrested, regardless of where it took place in the territory. If you don't want to be caught, there is only one solution – abide by the law," he said.

On Thursday, about 100 students, most wearing graduation gowns and face masks, rallied inside the campus and chanted "Liberate Hong Kong; revolution of our times" among other slogans.

The chants were popular during last year's protests but are now considered an offence under the Beijing-decreed national security legislation imposed on the city in June. It outlaws acts of subversion, secession, terrorism and collusion with foreign forces, with a maximum sentence of life imprisonment.

Saturday's passing-out parade, organised by the Police College, ran smoothly with media present. A similar event was cancelled in June last year when the anti-government protests erupted, while another one was held three months later without media there.

In his speech to the probationary officers, Tang cited President Xi Jinping's remarks to Chief Executive Carrie Lam Cheng Yuet-ngor in 2017 that "staying back is shameful in life as an official", and urged police officers to remain fearless when facing challenges.