The 3.5cm cut severed a vein and nerve in Sergeant Wesley Leung's neck, causing vocal cord paralysis and other injuries.
A Hong Kong police officer whose neck was slashed by a secondary school pupil during an anti-government protest in 2019 has launched a legal bid to win compensation from his attacker.

Solicitors acting for Sergeant Wesley Leung Siu-cheung on Friday filed a writ against Hui Tim-lik, now 21, seeking compensation for the police officer's injuries and for other losses related to the incident.

Hui earlier this year pleaded guilty to wounding Leung with intent and was jailed for more than seven years.

The court heard Hui, then 18, charged at Leung and slashed the right side of his neck with a box cutter during a protest in Kwun Tong on October 13, 2019.

Leung was one of 30 officers deployed to Kwun Tong's APM Shopping Centre after reports of vandalism.

The 3.5cm cut severed a vein and nerve in Leung's neck, and doctors predicted permanent numbness in his vocal cords.

A government pathologist concluded that the sergeant's life would have been in danger if the blade had gone a few millimetres deeper.

Details listed in the writ revealed vocal cord paralysis, abnormal blood collection and swelling at the right side of Leung's neck, along with injuries to a nerve and a vein, as well as to muscles that enclose the throat.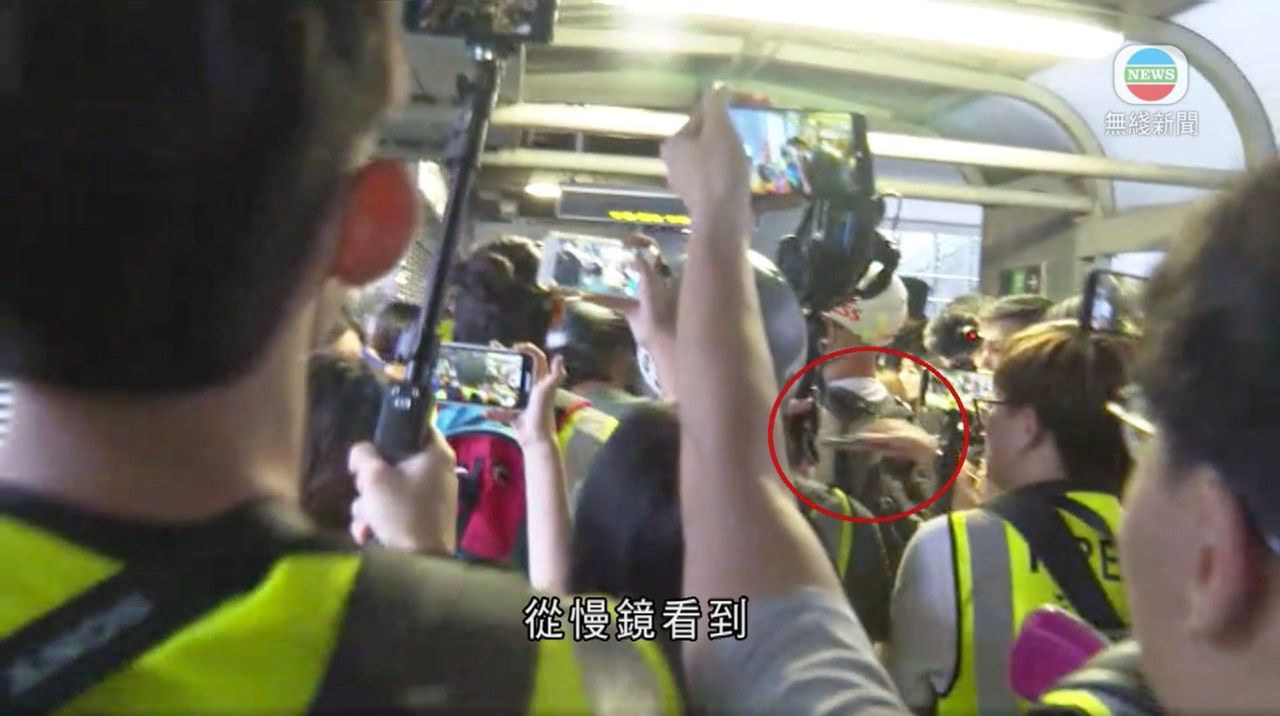 The attack on Sergeant Leung left a 3.5cm cut that severed a vein and nerve in his neck.

Hui received a jail sentence of seven years and nine months at the High Court in January.

Mr Justice Andrew Chan Hing-wai said the incident was "the most severe form of attack" on police during the anti-government protests in 2019.

He added that Leung had also been targeted by doxxing – where addresses and other personal details are revealed online – after the incident and his children were forced to change schools.

Hui, who is serving his sentence in Shek Pik Prison on Lantau Island, was given 14 days to respond to the writ.

Leung's lawyers can proceed with the application and ask the court to assess the amount of damages if Hui does not respond in time.

Hui had already served 27 months in jail on remand when he was sentenced and could be eligible for release as early as 2025 if the Correctional Services Department rules that he has been of good behaviour while behind bars.