Prosecutors filed an urgent appeal with Hong Kong's top court on Christmas Eve in a bid to have media mogul Jimmy Lai Chee-ying immediately sent back to jail after he was granted bail of HK$10 million on Wednesday.

Anthony Chau Tin-hang, the acting deputy director of public prosecutions, said in a letter, dated Thursday, to the Court of Final Appeal his team was ready for a court battle as soon as possible, "including [over] public holidays".

The application to have the appeal heard was on top of an interim order to have Lai sent back to remand immediately pending the Court of Final Appeal's decision, according to the letter.

The Court of Instance granted bail to the 73-year-old founder of Next Digital, which owns the Apple Daily newspaper, with a number of stringent conditions. He had spent 20 days in custody after first being charged with fraud, then with collusion under the Beijing-imposed national security law.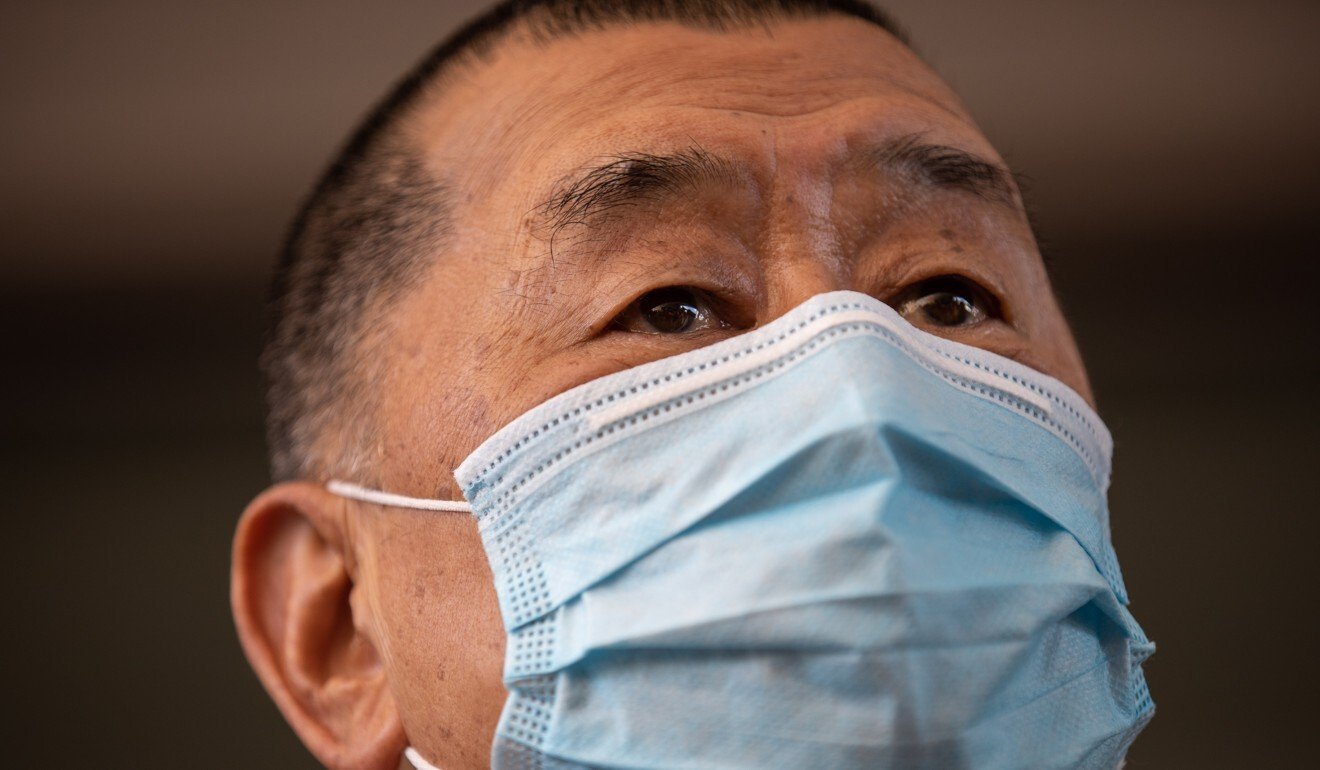 The 73-year-old Lai was remanded in custody on December 3.

As well as paying the cash bail of HK$10 million, Lai was banned from meeting officials from foreign governments, attending or hosting media interviews or programmes, publishing articles and posting messages or comments on social media. He was the first person charged under the national security law to be freed on bail pending his trial.

As part of his bail conditions, three of Lai's undisclosed sureties also had to deposit HK$100,000 each. Lai had to surrender all travel documents and must report to police three times a week.

It is extremely rare for the top court to be dragged into a fight over the liberty of a defendant awaiting trial. The case number of the prosecutors' application indicates it is the first this year.

A spokesman from the Department of Justice would neither confirm nor deny that an appeal had been filed, a departure from previous practice where there would be some transparency over such a move although case details would not be revealed.

"As the proceedings remain ongoing, it is not appropriate for the Department of Justice to comment on the matter," the spokesman said, when asked if the appeal had been filed.

Lai was charged with colluding with foreign powers on December 11, when prosecutors alleged he used his Twitter account and Apple Daily's platforms to call for sanctions against Hong Kong even after the national security law came into force in June.

He had already been remanded in custody for a week by then.

He was denied bail on December 3, when he was charged with fraud alongside two senior Next Digital executives: Royston Chow Tat-kuen, 63, and Wong Wai-keung, 59. Prosecutors alleged that Lai defrauded Hong Kong Science and Technology Parks Corporation, a government-owned enterprise, by breaching land lease terms on the use of Next Digital's office space in Tseung Kwan O.

The space was said to have been improperly subleased to a secretarial firm, Dico Consultants Limited, from June 27, 2016, to May 22, 2020, in violation of a 1999 land lease, enabling Dico to evade land premiums and Next Digital to earn rent.

Chief Magistrate Victor So Wai-tak granted bail to Wong and Chow, but refused Lai's application.

The fraud and national security law cases are set to return to West Kowloon Court on April 16.