Gordon Wu Ying-sheung, the only Hong Kong property tycoon honoured for his contributions to Shenhzen's rise during President Xi Jinping's visit to the city on Wednesday, has lashed out at local officials for their "inefficiency and incapability" in solving his hometown's land problems.

The strongly worded criticisms came a day after Xi hailed Shenzhen as an "important engine" for the development of the Greater Bay Area in a speech that marked the 40th anniversary of the Guangdong city's special economic zone, reigniting fears Hong Kong's role in the national strategy could be diminishing.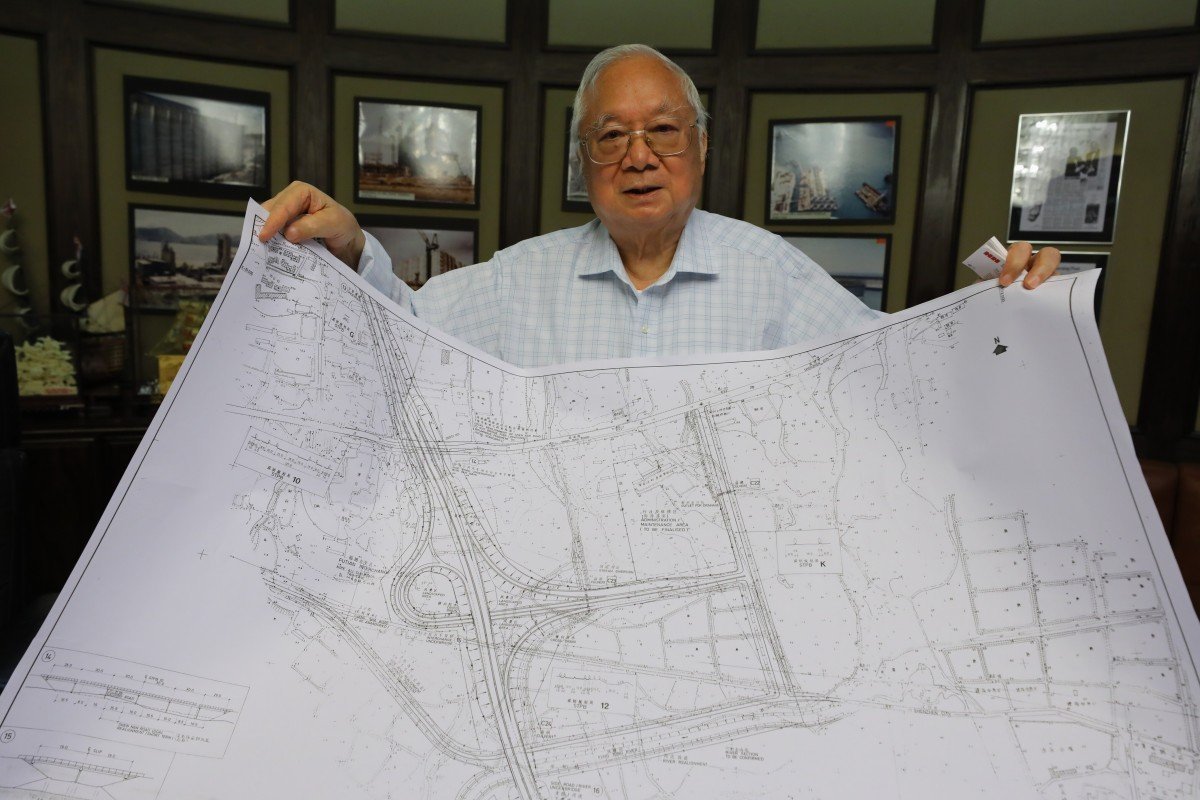 Hopewell Holdings chairman Gordon Wu shows a drawing of a section of the Shenzhen-Guangzhou highway.

"The Hong Kong government has been irresponsible to the Hong Kong people … As Xi has said, it's a shame for officials to avoid the pressing affairs in their charge," the 84-year-old founder and chairman of Hopewell Holdings told the Post.

Wu is one of four Hongkongers to make the list of 40 "pioneers" honoured for helping turn the once sleepy fishing village into a thriving technology hub over the past four decades. Notably absent was tycoon Li Ka-shing, who 10 years ago was invited to meet then president Hu Jintao during a similar celebration.

One of the first Hong Kong businessmen to begin investing in mainland China after economic reforms began opening the country up in 1978, Wu said Shenzhen now outshone his home city in areas ranging from economic to technological development.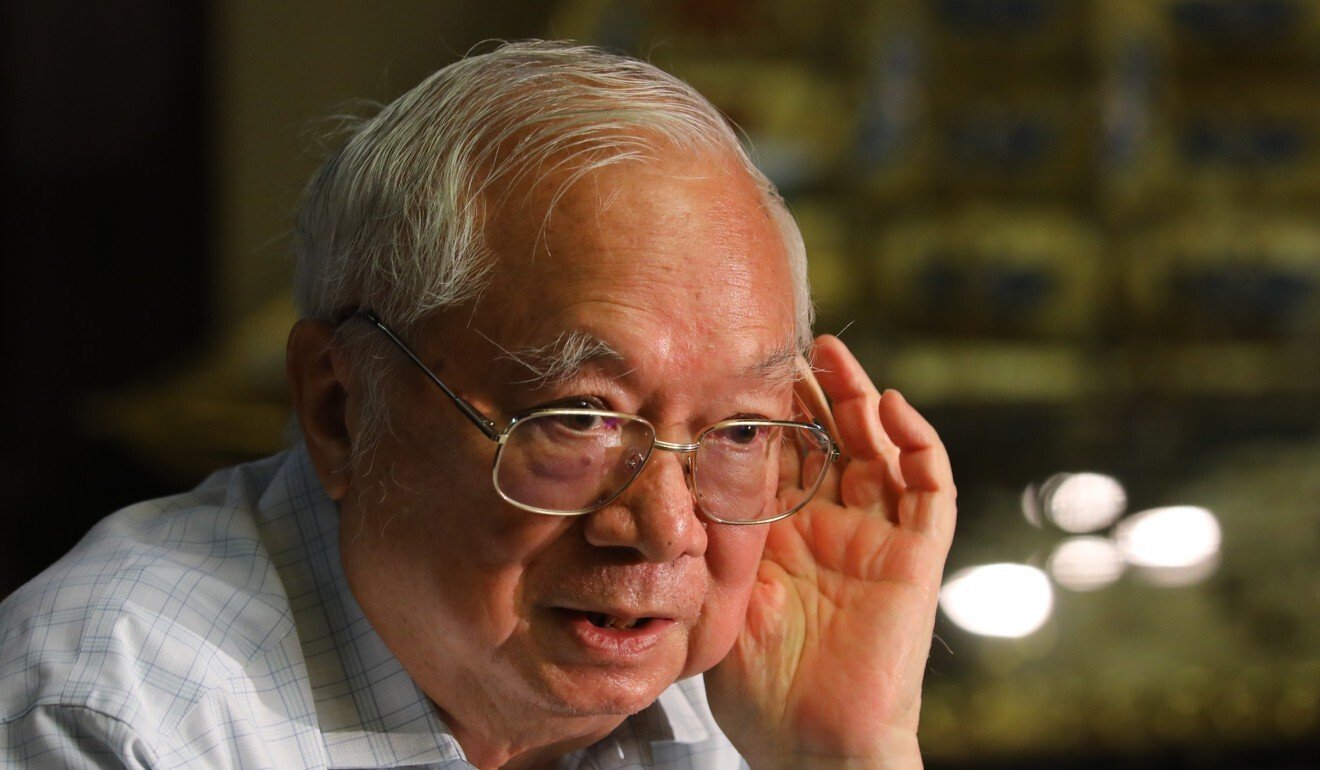 Hopewell Holdings chairman Gordon Wu, 84, has been a long-time adviser to officials in both Hong Kong and on the mainland.

He attributed Hong Kong's declining competitiveness to the failure of local officials to retain talent by providing affordable housing for local youths, creating despair over a growing gap between rich and poor that has driven them to move away.

"The problem lies in officials' inefficiency and incapability to see the urgency. This explains why Hong Kong is not as competitive as Shenzhen and Shanghai," he said.

"Reforms introduced by Deng Xiaoping on the mainland ensured sufficient housing supply to cater to the needs of the large numbers of farmers who moved to the city. Leaders on the mainland have been more farsighted than those in Hong Kong."

The tycoon is among those who have long campaigned for the ambitious and controversial Lantau Tomorrow Vision reclamation project, which aims to craft enough housing for a future Hong Kong with a population as large as 11 million people.

The administration aims to win approval for research funding for the project on East Lantau Island, which has a price tag of HK$624 billion (US$80.5 billion), this legislative year, with an eye on beginning the reclamation process before 2027.

Wu said delays to the mega infrastructure project were just one example of the city government's inefficiency.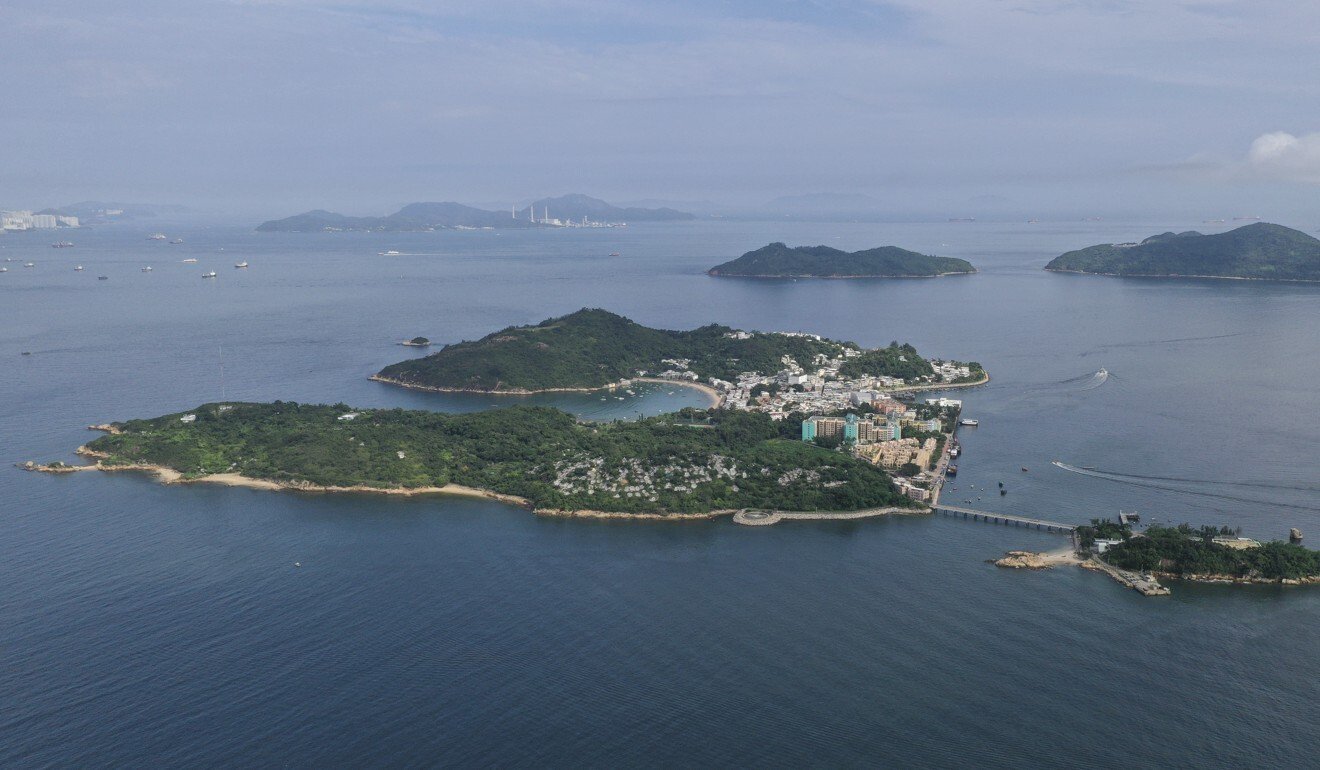 The Lantau Tomorrow Vision project will see ocean reclaimed near Peng Chau (middle) and Sunshine Island (back left).

He added he had regularly advised all three previous city leaders since the handover, but not Chief Executive Carrie Lam Cheng Yuet-ngor. "She never listens to others," he said.

An engineering graduate of US-based Princeton University, the builder recalled advising mainland officials four decades ago that top-class highways would put the development of the Pearl River Delta on the fast track.

"They first doubted me, as residents in the former fishing villages couldn't even afford to buy bicycles … But it was later proved that regions with good transport loops had a greater potential to thrive," he said.

Wu's many exchanges with mainland businesses led him to the idea of building a superhighway to connect Guangzhou and Shenzhen in 1983. The 122km expressway completed in 1997 would later become a key gateway to the Pearl River Delta.

One of Hong Kong's chief builders of bridges, Wu's vision to build a giant one connecting the city to Macau and Zhuhai came to fruition in 2018 as Xi officially opened the "world's longest sea-crossing bridge".

But on Thursday, he lashed out at the incumbent government's limit on vehicles allowed to cross the Hong Kong-Zhuhai-Macau Bridge, saying that it was "a ridiculous, illogical move".

Both Hong Kong and Macau cap their daily application limit for road permits at 400.

The tycoon said he hoped to see deeper integration between Hong Kong, Macau and the nine Guangdong cities included in the bay area plan, urging Hongkongers to explore opportunities in providing medical services to mainland residents.

"Hong Kong's fate hinges on whether the city can find its position to integrate with the national development plan. If we still hold a complacent attitude, we will lag far behind others," he said.