Those considering throwing their hats into the local political arena must not only have a "stern stance on patriotism", but also be "courageous" in combating anyone who would undermine the city's constitutional order, an official with Beijing's outpost in Hong Kong has said.

He Jing, a deputy director of the central government's liaison office, also reaffirmed the doctrine of "patriots governing Hong Kong" – a requirement imposed on the city through a raft of recent electoral changes– adding it should leave no room for grey areas.

"One has to be courageous enough to fight any acts which undermine the principle of 'one country, two systems'," He told a group of political aspirants on Saturday at the opening ceremony for The Way of Governance, a political course organised by the city's biggest pro-establishment party, the Democratic Alliance for the Betterment and Progress of Hong Kong (DAB).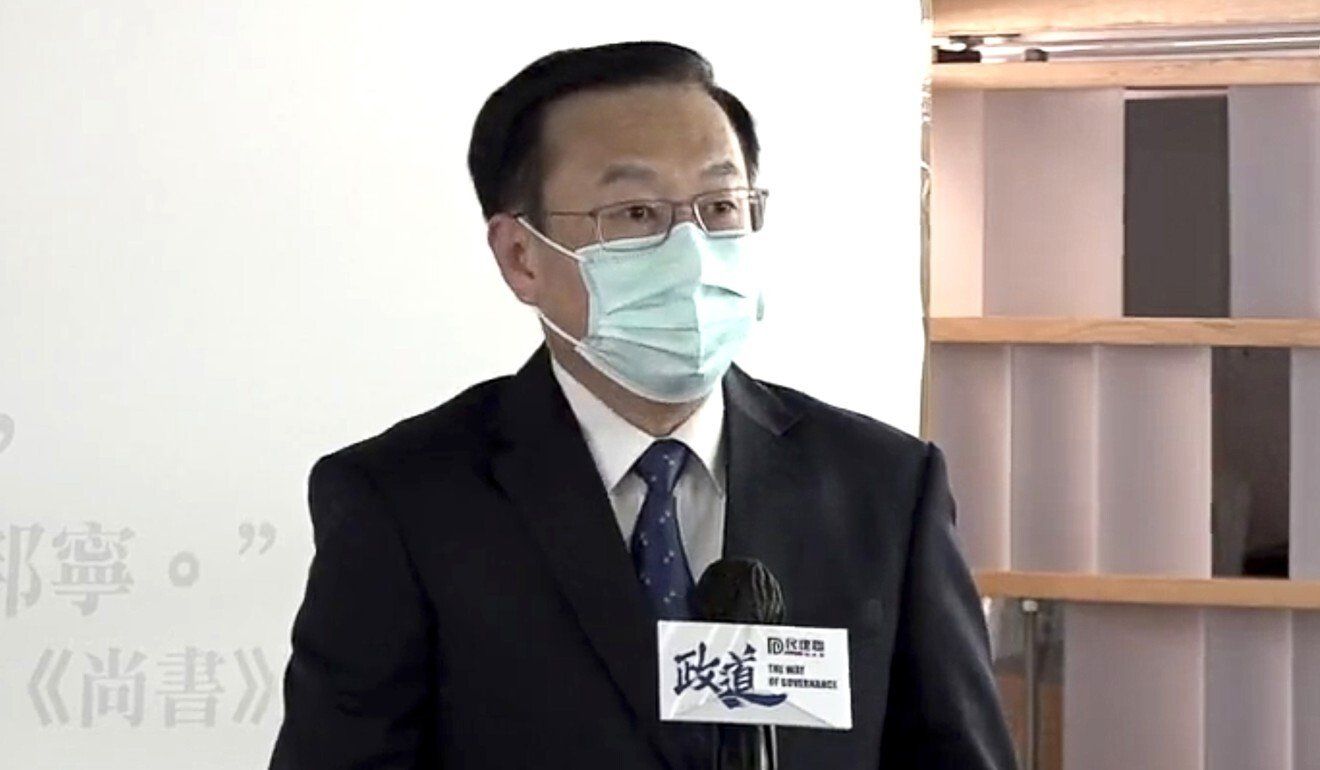 He Jing, deputy director of Beijing's liaison office, speaks at the opening ceremony of a course for local political aspirants on Saturday.

He added that only when control of Hong Kong rested in the hands of patriots would China's sovereignty, security, development and interests be free from threats.

"Those participating in governance should have a stern stance on patriotism. There cannot be a shred of confusion on that," he said.

He's speech sparked worries among the opposition camp, with one leader likening it to the "struggle sessions" seen during the Cultural Revolution that served to purge dissenting views.

"It's always been the Hong Kong way to debate things whenever there is a dispute. But I am worried that this is not what he meant," former Democratic Party lawmaker Emily Lau Wai-hing said, adding it would be "regrettable" if the city took to stifling differences of opinion.

But Lau Siu-kai, vice-chairman of Beijing-based, semi-official think tank the Chinese Association of Hong Kong and Macau Studies, shrugged off concerns, saying He was only telling the pro-establishment camp to step up its game.

"He was only asking people to get on the defensive side more proactively, but he wasn't asking people to strike first," he said.

He's speech came just a week after Hong Kong's legislature passed a landmark bill implementing a sweeping electoral overhaul imposed by Beijing to guarantee the loyalty of the city's leaders. In early May, the government also passed a separate bill requiring public officers, including many opposition district councillors, to take oaths of allegiance.

On Saturday, He laid down three requirements for would-be members of the city's political class: they should respect and uphold the fundamental system of China and Hong Kong's constitutional order; accurately impose the one country, two systems principle; and dedicate themselves to the welfare of the people.

He also praised the recent electoral changes imposed on Hong Kong as "democratic, open and progressive", and capable of delivering practical situations for the city. Critics, however, have characterised them as just the opposite.

Under the sweeping changes, the establishment-dominated Election Committee, tasked with selecting the city's chief executive, will expand by 300 seats to become a 1,500-strong body also tasked with nominating all the city's lawmakers. Many of the new seats will be drawn from prominent national bodies and groups representing Hongkongers living or working in mainland China, while seats previously reserved for directly elected district councillors, most of whom belong to the opposition, have been scrapped.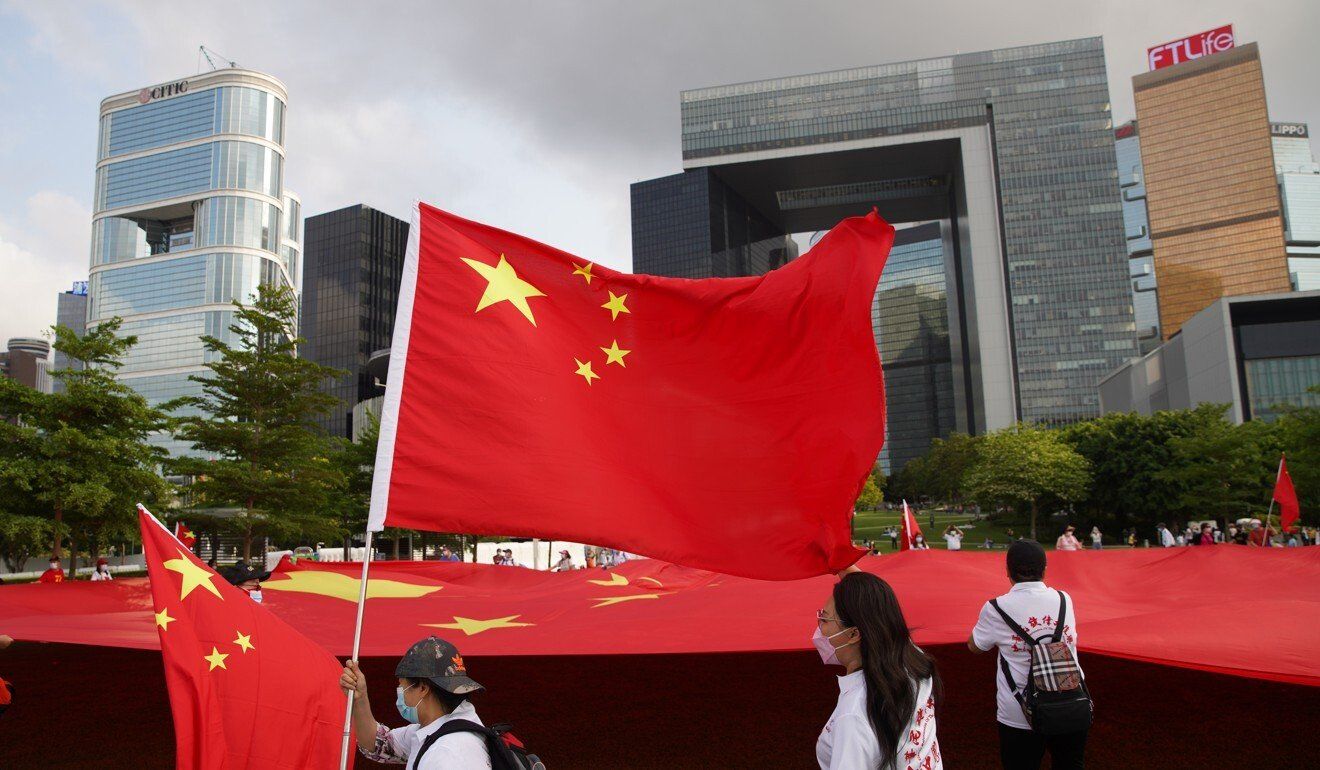 The Legislative Council recently passed a landmark bill implementing a major electoral overhaul mandated by Beijing.

The Legislative Council, meanwhile, will be expanded from 70 seats to 90. But the number of directly elected seats in geographical constituencies will be reduced from 35 to 20, while 40 seats will be returned by the Election Committee.

Also speaking at Saturday's opening ceremony, Hong Kong Chief Executive Carrie Lam Cheng Yuet-ngor urged the course attendants to consider joining the government, saying running in elections was not "the only way" to take part in politics.

She then made a veiled reference to Chris Ip Ngo-tung, a former DAB district councillor who is expected to join the government as undersecretary for constitutional and mainland affairs.

"There have been rumours that another friend from the DAB will be joining [the government]. I will not confirm it here," she said.