A search is under way for a female passenger involved in a 20km car chase with Hong Kong police, during which an officer was forced to draw his gun to stop the vehicle from speeding past him.

The 29-year old male driver tested positive for methamphetamine, commonly known as Ice, in a drug test. He was arrested over at least five offences, including drug-impaired driving and furious driving, after the chase ended when he crashed his car in Sai Kung on Friday night.

Officers are looking into the identity of the female passenger and her whereabouts.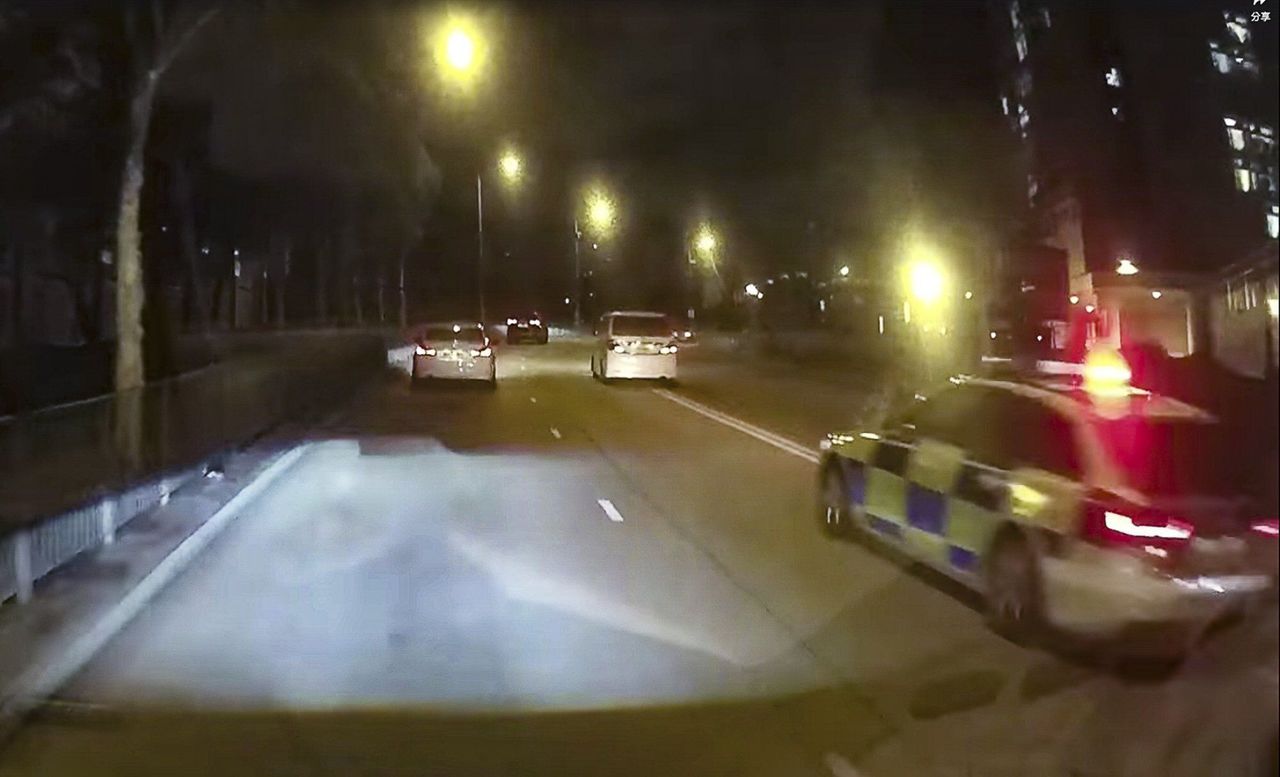 A screen capture shows a police vehicle in pursuit of a vehicle in Kowloon on Friday night.

Traffic police had earlier ordered the suspect to stop the white seven-seater Toyota he was driving after it crossed double white lines while travelling along Lung Cheung Road in Ngau Chi Wan.

But he accelerated instead and headed towards Sai Kung. A police vehicle lost control during the pursuit and collided with a taxi at the juncture of Clear Water Bay Road and Silver Cap Road.

The suspects continued to drive along Po Toi O Chuen Rd in Sai Kung but then hit a private car.

A police sergeant attempted to stop the fleeing vehicle by smashing its window with a baton, but the driver backed the car into the officer, injuring the latter's arm.

"The white Toyota suddenly drove backwards and crashed into two police vehicles behind. A police officer drew his gun at the suspects. The man, however, drove in the opposite direction and fled towards Kowloon," a police source said.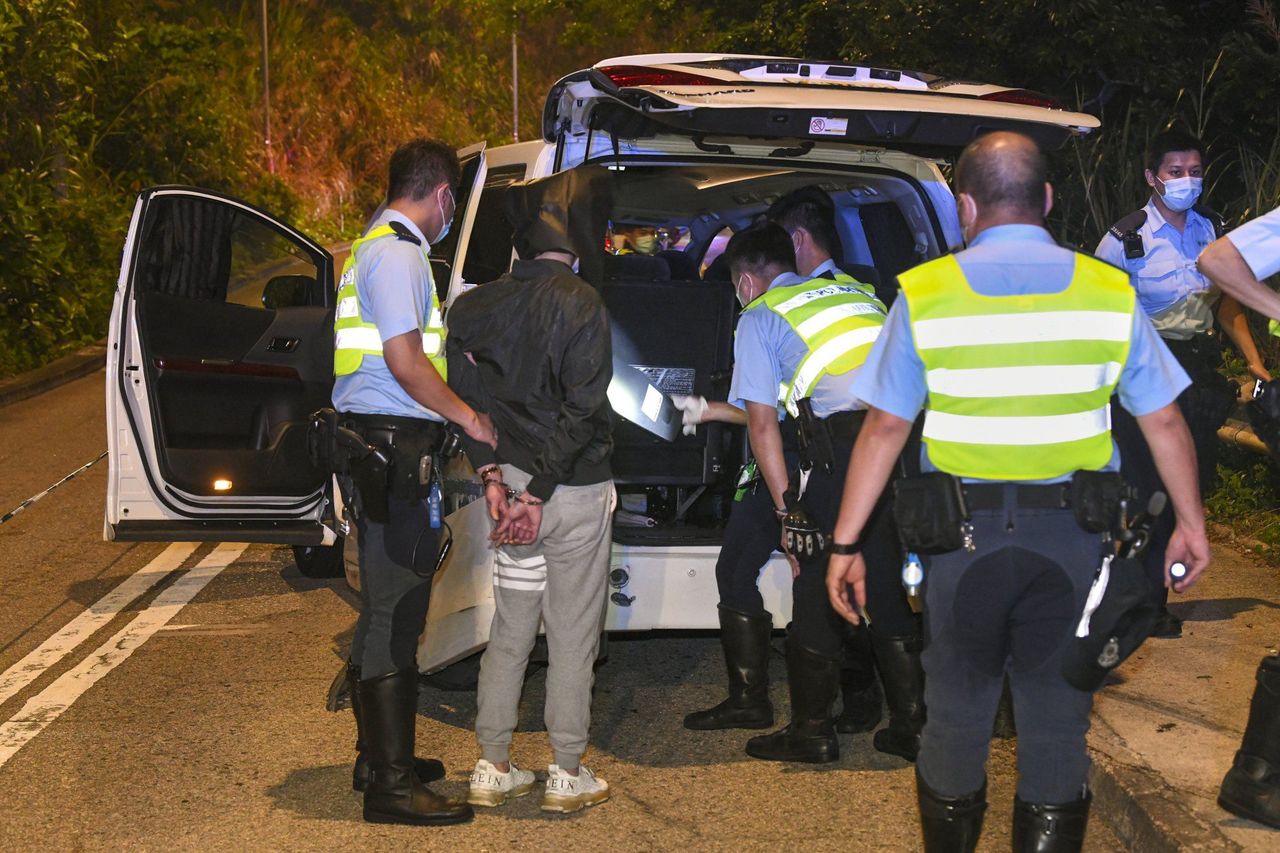 Officers with the driver, who tested positive for methamphetamine on Friday night.

The Toyota was travelling along Tai Au Mun Road at Clear Water Bay Second Beach when it crashed by the side of the road. The driver and the passenger abandoned the vehicle and fled on foot. Officers eventually subdued the driver after about 400 metres, but the woman escaped in a taxi.

The suspect was also detained for driving an unlicensed vehicle, driving without third-party insurance and failing to show identification.

In January, an officer was forced to draw his gun as a car carrying three passengers, including two children, sped past him after reversing into a police vehicle in Hung Hom.

The fleeing vehicle then hit a delivery van on the fifth floor of a car park and crashed through a barrier on the ground-floor exit before getting away.