A police officer breached the data privacy law when he displayed a journalist's identity card during a live stream of a protest in Hong Kong last year, the privacy watchdog said on Tuesday.

The Office of the Privacy Commissioner for Personal Data found the officer had used the reporter's personal data without consent, acting in a way "not consistent [with] or directly related to" carrying out identity checks.

Ronson Chan Ron-sing, deputy assignment editor at The Stand News website, was live-streaming a protest inside the Tai Po Mega Mall on December 26 last year when the officer approached him and displayed his ID on camera for about 40 seconds, exposing his name, date of birth and identity number.

The Hong Kong Journalists' Association reiterated police officers should not obstruct media professionals covering events.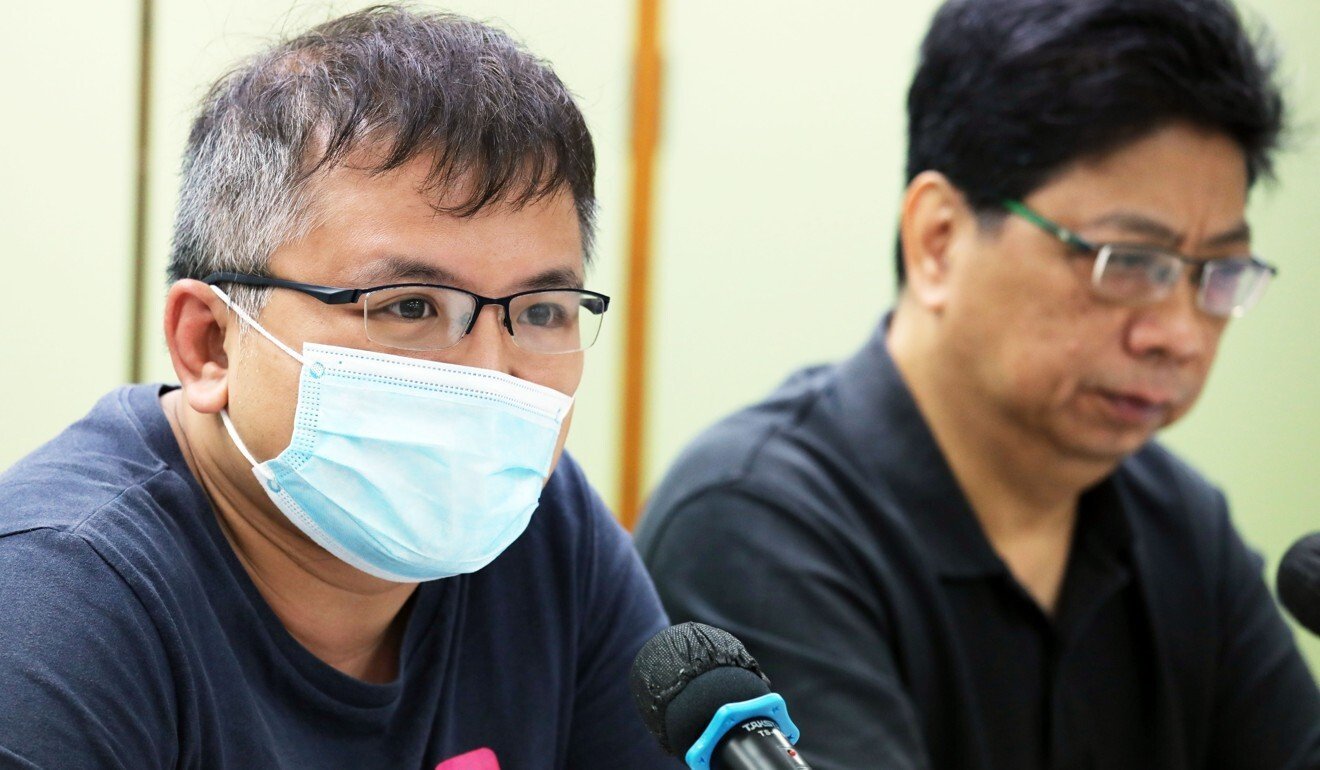 Victim Ronson Chan (left) said police had deliberately exposed his personal data.

"The disclosure of the reporter's ID card and other personal information to the world was like an act of doxxing and has caused substantial damage to the parties involved," it said.

Chan, who is also vice-chairman of the association, said police had deliberately exposed his personal data.

"Everyone knows that you can't just publicly display other people's ID cards," he said.

Chan hoped the force would take internal disciplinary action following the privacy commissioner's investigation. The force should punish the officers involved or present at the scene based on its internal regulations, he said.

Trust between police and the public frayed during last year's anti-government protests sparked by a now-withdrawn extradition bill, as rallies turned into violent clashes.


Association chairman Chris Yeung Kin-hing told the South China Morning Post the incident involving Chan was a "blatant case of privacy violation" by police and that abuse of power was widespread in the force.

"The [commissioner's] lengthy investigation process gave a clear message to the police that they have to abide by laws and regulations as a law enforcement agency," Yeung said.

The commissioner's office monitors the enforcement of the Personal Data (Privacy) Ordinance, which governs the collection, handling and use of personal data.

The report called on the force to devise clear policies and guidelines to protect personal data privacy of citizens while carrying out stop-and-search operations.

It also recommended police boost training for officers to establish "a culture for personal data privacy" and enhance their professional image and quality of service.

The force said in a statement it accepted the views presented in the investigation and would follow up recommendations.

"Police will review relevant policies and guidelines, as well as enhance training for officers in order to ensure that officers of different ranks understand and abide by the ordinance and the relevant data protection principles," a spokesman said.

The force also said it would "adopt all practical measures to protect personal data privacy".