Suspects connected to 386 cases of telephone deception involving losses totalling HK$750 million, force says.
Hong Kong police have arrested more than 170 suspects in an extended operation targeting phone scams, which have risen by more than 60 per cent since January from a year ago.

Those arrested during operation "Upshore" included bank account holders suspected of laundering crime proceeds from the scams and alleged fraudsters recruited to dupe victims out of their cash, said Eileen Chung Lai-yee, a senior superintendent with the Kowloon East regional crime unit, on Wednesday.

The suspects – which comprised 127 men and 46 women – were arrested in connection with 386 cases of telephone deception involving losses amounting to HK$750 million (US$95.5 million), the force said.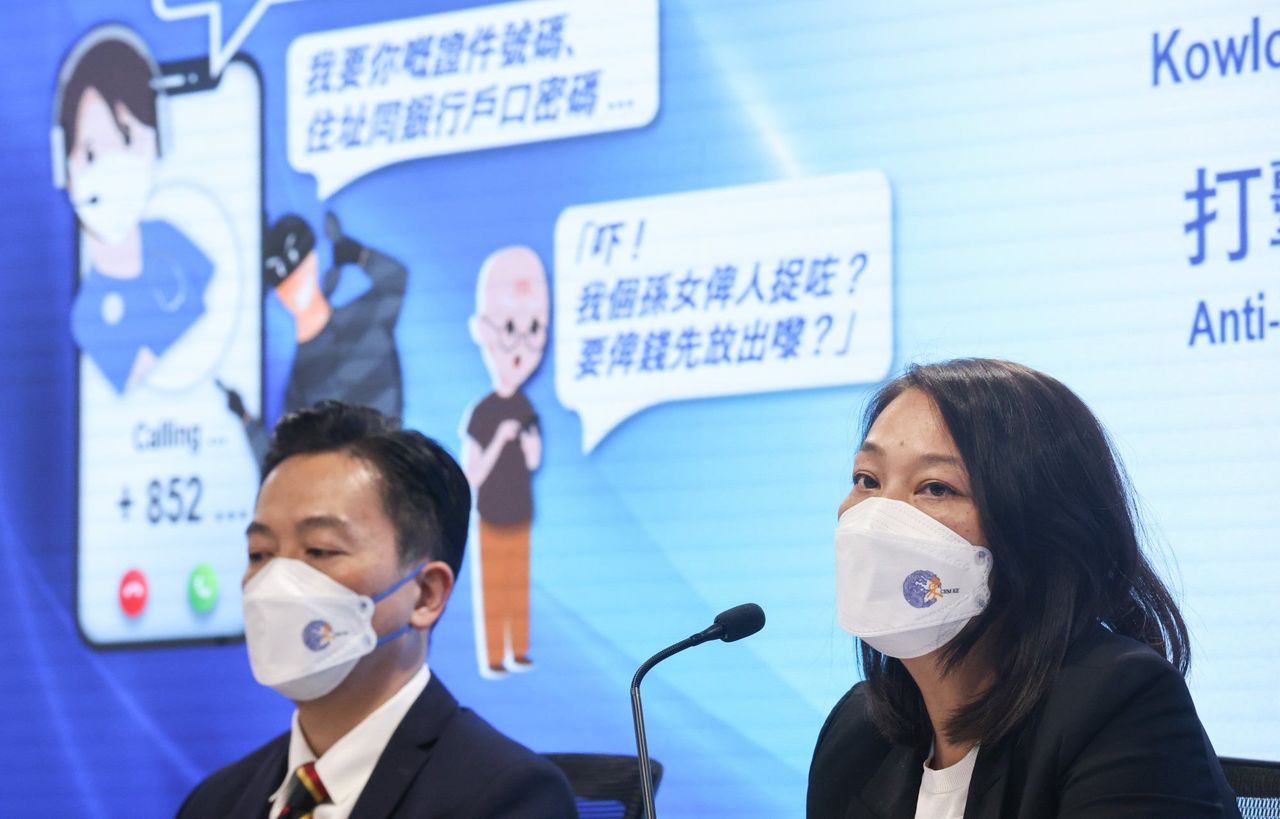 Superintendent Wong Yick-lung (left) and Senior Superintendent Eileen Chung have warned the public not to disclose sensitive financial information over the phone to anyone claiming to be part of law enforcement.

Chung said the group, which included a 13-year-old boy, had been detained for fraud, obtaining property by deception and money laundering.

The teenager had allegedly received HK$1,500 from several fraudsters to dupe an elderly resident through a "guess who I am" phone scam, which involves conning victims into giving them money by posing as a relative or friend.

The schoolboy was caught after the senior targeted by the scam called the police, who then arrested the suspect when he came to collect the money, the force said.

As part of the operation spanning August 21 to September 18, police also froze HK$23 million in assets that were believed to be crime proceeds, in addition to seizing bank cards and documents, mobile phones and computers.

Several of those arrested were also suspected of being involved in the biggest phone scam reported this year, which resulted in a 40-year-old woman being conned out of HK$65 million between June 2021 and March 2022.

The force also warned of a rise in the number of telephone deception cases during the first seven months of 2022, with police logging 956 incidents, accounting for a 62.6 per cent rise from the same period last year.

Nearly 570 of the cases involved fraudsters posing as officials, resulting in financial losses totalling around HK$450 million. Around 190 of the victims were students.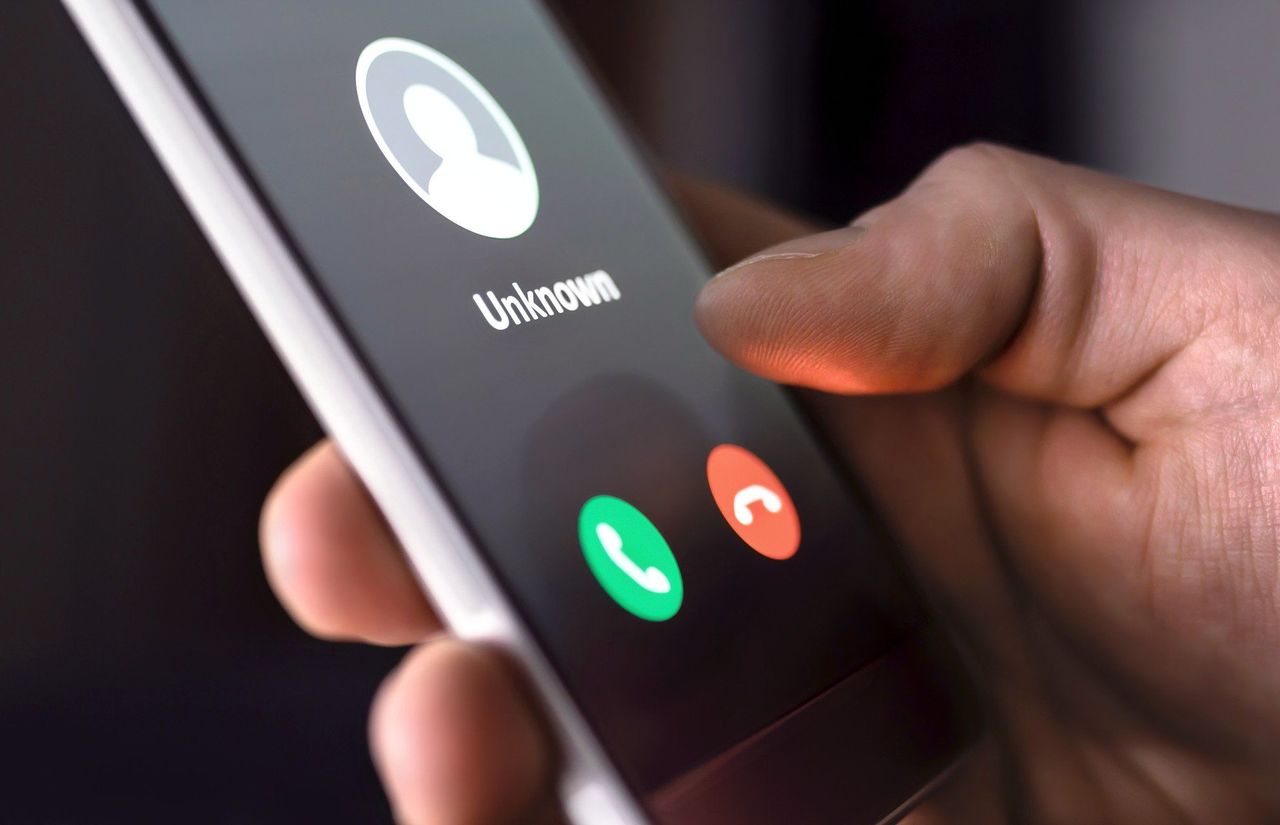 Authorities have advised the public to use a hotline to confirm the identity of anyone presenting themselves as health officials.

The senior superintendent also said the number of incidents that utilised scams linked to the pandemic had risen since February, with more than 220 of the cases involving fraudsters posing as health officials, culminating in losses of HK$230 million.

"Con artists impersonating staff from the Department of Health or the Centre for Health Protection called the victims claiming they were in breach of pandemic-related regulations in order to get their personal information such as bank details and passwords," Chung said.

Dr Albert Au Ka-wing, of the Centre for Health Protection, said some residents had received calls from scammers which matched numbers used by the department's hotlines, but included the "+852" prefix.

"This is abnormal because we will not use our hotlines to dial the public and ask them for information. We will use other phone numbers," he said, adding that staff contacting the public would identify themselves by name and rank.

If the public had any suspicions regarding the identity of the caller, Au said his colleagues would refer them to a government hotline at 1832 to verify their identity.

"[We] usually collect information related to our investigation or contact tracing," he said. "We will never ask the general public to provide any sensitive information or information related to finance such as bank accounts, credit card numbers as well as passwords".

Meanwhile, Chung said law enforcement agents would never ask people to disclose their bank details over the phone or request a money transfer as part of an investigation.

The force also pledged to ramp up efforts to combat phone deception scams, as well as use publicity campaigns to raise awareness of the tactics adopted by swindlers.