Hong Kong's press freedom ranking has plunged to a record low, falling more than 60 places to 148th among 180 locations, according to a global media watchdog.

The rankings, released on Tuesday by Reporters Without Borders on World Press Freedom Day, came a week after the city's Foreign Correspondents' Club (FCC) put its annual human rights media awards on hold. It emerged on Tuesday that the awards will be moved out of Hong Kong, to be run by an American university from next year.

Arizona State University's journalism school said it would be taking over the FCC's Human Rights Press Awards, with other partners in Asia and around the world to be announced in due course.

Revealing its annual press freedom index, Reporters Without Borders cited the closure of local news outlets Apple Daily and Stand News after police raided their newsrooms last year, while charging and detaining senior management and editors, among the reasons for the city's drop in the rankings.

Hong Kong featured prominently on the website of the organisation, which says it advocates for free and reliable information, as well as editorial independence.

"China (175th), one of the world's most repressive autocratic regimes, uses its legislative arsenal to confine its population and cut it off from the rest of the world, especially the population of Hong Kong (148th), which has plummeted in the index," it said.

Hong Kong ranked 80th in 2021 and secured a score of 69.56, but that figure plunged to 41.64 this year. It once ranked 12th in 2002.

The group cited the national security law imposed by Beijing in 2020 as a reason for the fall in rankings. The law targets acts of secession, subversion, terrorism and collusion with foreign forces, although critics decry it as a tool to stifle dissent.

"Once a bastion of press freedom, the Hong Kong Special Administrative Region of the People's Republic of China has seen an unprecedented setback since 2020 when Beijing adopted a national security law aimed at silencing independent voices," the press freedom group said.

The non-governmental organisation examines the media landscape, political context, legal framework, economic and sociocultural context and safety to determine a location's openness to journalists.

It also weighed in on public broadcaster RTHK, accusing it of having "pro-government management" and censoring "programmes it dislikes".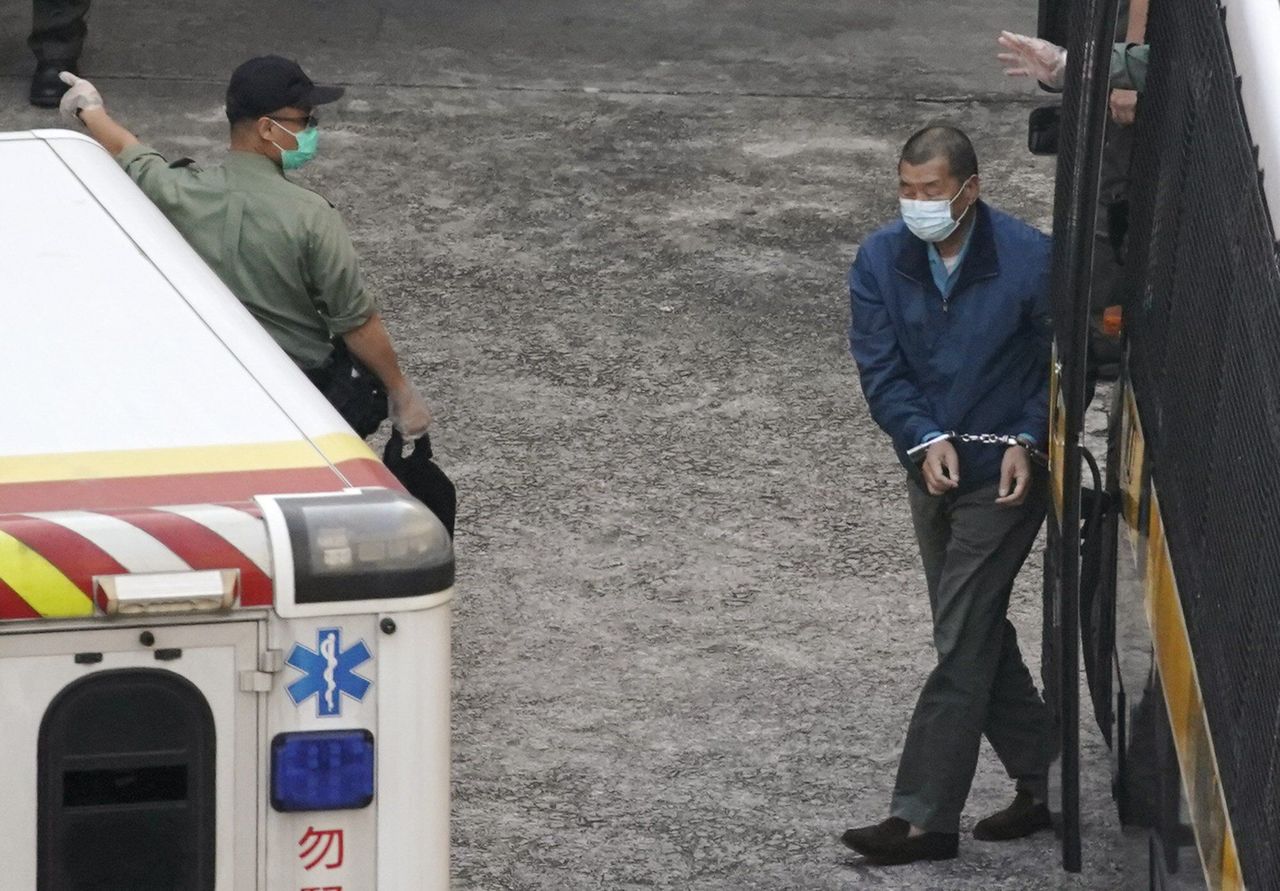 Media tycoon Jimmy Lai.
"The Hong Kong government takes orders directly from Beijing and openly supports its attempts to impose censorship and spread propaganda," it said.
The Hong Kong Journalists Association called the fall in the rankings "heartbreaking".


"We would take this opportunity to remind our fellow colleagues to stand firm, while urging the future government to address the issue of deterioration of press freedom as well as defending people's rights safeguarded by the law," a spokesman said.

Shrugging off concerns, Chief Executive Carrie Lam Cheng Yuet-ngor on Tuesday said rights were already protected by the Basic Law, the city's mini-constitution, adding that there had been an increase in media outlets registering with the government.

"Our press scene, our media organisations, are as vibrant as ever," she said.

But the outgoing leader warned journalists against breaking the law, or face action taken by law enforcement bodies.

FCC president Keith Richburg, who is the director of the Journalism and Media Studies Centre at the University of Hong Kong, wrote in a letter to students on Tuesday that the government's promise of safeguarding press freedom meant little if it was not "upheld in practice".

But he added: "I believe there is some degree of press freedom left in Hong Kong – although it is in tatters and hanging by a thread."

Late last month, the FCC suspended this year's awards citing "significant areas of uncertainty" for journalists and the need to avoid "unintentionally" breaking the law.

Stand News was slated to win nine prizes, consisting of four awards and five merits, at the awards which take entries in both Chinese and English.

It is not immediately clear whether the American university will award this year's winners on the FCC's behalf and continue to accept bilingual work.

The Post has contacted Jeffrey Timmermans, a former FCC governor, for comment. The Donald W. Reynolds endowed chair professor of business journalism at Arizona State University will serve as head of judges for the awards.

In an earlier statement, Timmermans said: "While it saddens me that Hong Kong and the Foreign Correspondents' Club will no longer be home to the Human Rights Press Awards, I am honoured to help ensure the important legacy of the awards continues."