For some parents of Hong Kong children studying overseas – most of whom have not seen their kids for months due to coronavirus-related travel restrictions – the festive season seemed like a good opportunity for a family reunion.

But for the parents who managed to travel to Britain to make good on that opportunity, the season's cheer has curdled into worry, as they now find themselves stranded after the government banned all passenger flights from there following the discovery of an especially transmissible strain of coronavirus sweeping London and the country's southeast.

Shirley Wong, a 45-year-old medical professional who works in a private hospital, arrived in Oxford on December 17 to visit her 17-year-old daughter, who studies in a boarding school.

She promised her colleagues she would be back by January after completing her quarantine, as the hospital was short on manpower, and she was even prepared to cut short her trip if the pandemic situation worsened.

But the sudden flight ban was "completely shocking" to her, leaving her no time for even last-minute preparations. Now stuck in limbo, she said she felt guilty that she cannot return on time.

"I've told my bosses about the situation, but we are all feeling helpless. As a professional, I feel guilty, and I want to go back to help my patients and colleagues," she said.

Wong said she had tried asking many parties for help, including contacting the Hong Kong Economic and Trade Office to see if charter flights could be arranged for stranded residents who needed to return for work, but nothing could be done.

"I don't mind paying extra for quarantine hotels, or even being isolated for 28 days," she said. "Please, just allow me to come back."

Some parents have also reached out to education consultancies for assistance, according to Samuel Chan Sze-ming, founder of the Hong Kong-based Britannia StudyLink.

"These parents are anxious and nervous, but many of them are understanding – they know it is out of our control," he said.

Local district councillor Anthony Sheik Bux, who is stranded in Britain himself, also wanted the government to organise a few flights for desperate residents to come home, and to inform them of the plans in advance.

"There needs to be a schedule [from the government], as there are many logistical issues to take care of, including booking for tests and hotels in advance," Bux said.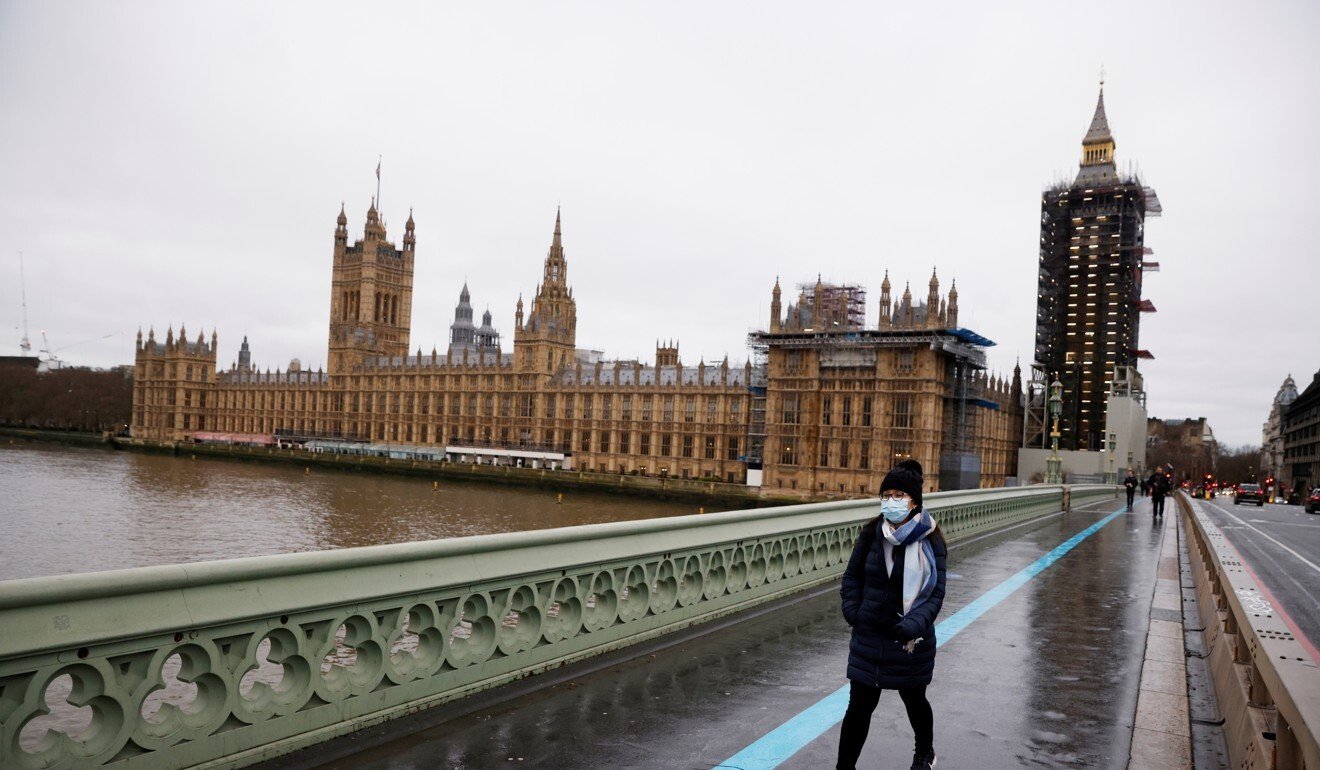 Some Hongkongers in Britain have reached out to the government about the possibility of organising charter flights home.

Bux came to Liverpool in early December to visit his two sons and wife, all of whom are British citizens, after going some 10 months without seeing them.

Also surprised by the sudden ban, he said he was taking things in stride and working remotely, and hoped to leave Britain by mid-January.

Kevin Bowers – a lawyer who has been organising a consortium of companies to help Hongkongers with a new BN(O) visa application process set to launch in January – said he knew of several people who have been "marooned" in Britain as a result of the ban.

Bowers mentioned at least two families who were now stuck in a kind of dual limbo – unable to leave the country due to the flight ban, and barred from seeing their loved ones by fresh lockdowns in Britain.

"They came to see their kids at university, and their parents who now live there, but flew to London literally just before the tier 4 lockdown went into effect," he said.

Those new lockdown measures – including a stay-at-home order and limitations on household mixing – went into effect on Sunday, just as bans on travellers from Britain were starting to pile up across Europe.

"Now, they can't see their kids or parents, and are stuck in London, marooned in tier 4 lockdown," said Bowers.