A Hong Kong police officer who led a clearance operation in a park two years ago has denied giving insufficient time for street sleepers to pack up before seizing their belongings, but admitted he did not know how the confiscated items were handled afterwards.

Inspector Ng Yin-pak was called to testify at the Small Claims Tribunal on Tuesday after 14 homeless people living in Tung Chau Street Park in Sham Shui Po sought damages over the joint enforcement action by police and the Leisure and Cultural Services Department on December 21, 2019.

The claimants are seeking compensation ranging from HK$2,000 to HK$13,290 (US$1,700) from the government, accusing police officers and janitors of seizing their personal belongings, including garments, mattresses, cash and travel documents, without allowing sufficient time for clearance.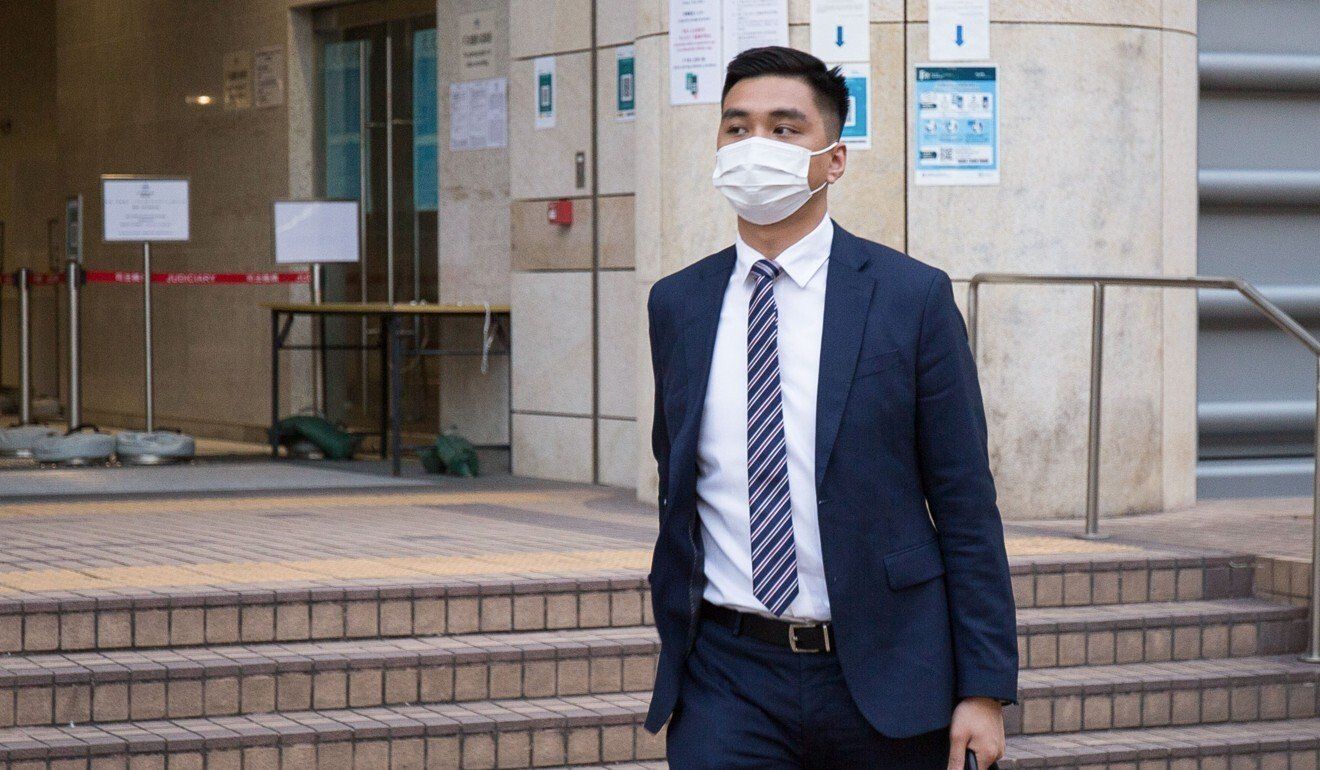 Inspector Ng Yin-pak at the Small Claims Tribunal.

Five of those actions have been discontinued, including one lodged by Ma Yuet-wing, who died last month. A concern group supporting the street sleepers in the case lost contact with the four other claimants removed from the proceedings.

The court heard Ng had led a team of 22 police officers in an anti-drug operation in the neighbourhood, before they were assigned to help Leisure and Cultural Services Department staff in clearing unclaimed items in Tung Chau Street Park, home to about 80 to 100 street sleepers, at 3.40pm that day.

The items collected from the park filled 12 garbage containers, each with a volume of 600 litres, the court was told.

Seven of the remaining nine claimants said on Tuesday they were only given three minutes to tidy up and leave, with some alleging police had denied them access to the seized property.

They also complained that they had been unable to find their belongings, which were subsequently moved to a refuse depot.

Chau Hung-kwong, one of the plaintiffs, said: "I only want justice. I am not after the money. It is not a question about money, but one about propriety."

Ng maintained he had provided at least 25 minutes for each of the street sleepers in the park to prepare to leave.

"I started advising them to pack their belongings at 3.40pm, and [janitors] took action from 4.05pm onwards," Ng said. "Police had neither barred the street sleepers from collecting their personal items nor enforced any kind of blockade in the park."

But the inspector admitted he had no knowledge of the disposal method for the confiscated items, saying it was not for police to decide. "The responsibility lies with the department," he said.

The trial continues before adjudicator Arthur Lam Hei-wei on Wednesday.