National security police seized a handgun, 92 rounds of ammunition and three empty magazines while arresting a married couple during a raid on their home in northern Hong Kong on Friday.

Officers also found respirators, a knuckle duster, a folding knife and walkie-talkies in the flat in Pat Heung in the New Territories, according to Senior Superintendent Steve Li Kwai-wah.

The gun was an American-made P80 and the rounds were 9mm, he said, adding police had seized four such pistols during the 2019 social unrest.

"An initial examination by our firearms experts indicated the gun was in good condition and serviceable," Li said.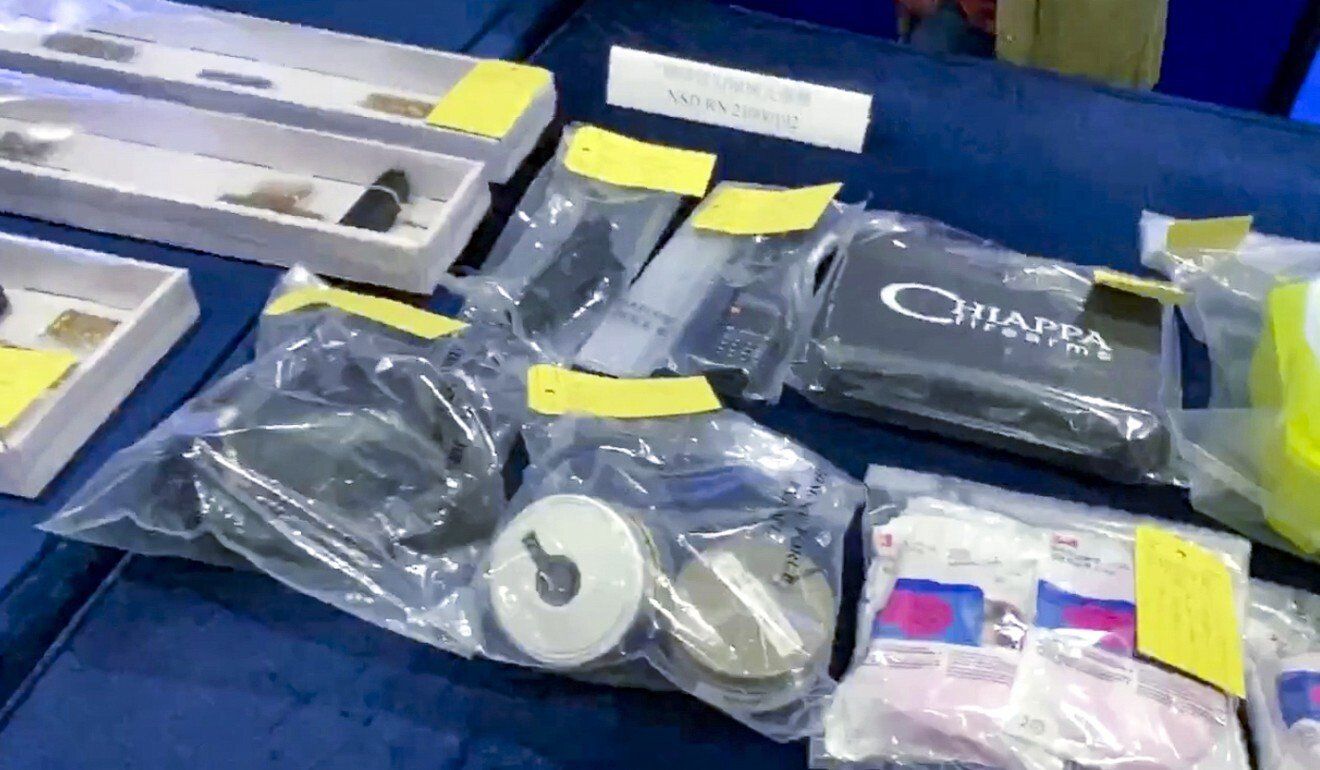 Items seized during the police raid in Pat Heung, New Territories.

Police were investigating where the pistol and ammunition came from and what their intended use might have been, he said, while the respirators were strategic commodities that required a licence to import.

"We are investigating what the seized items were intended to be used for and whether the use of the weapons could endanger national security," Li said.

The man, 36, and his wife, 32, both delivery workers, were arrested on suspicion of possessing firearms and ammunition without a licence – an offence punishable by up to 14 years.

According to the force, the two suspects would be detained overnight and neither had been charged.

The senior superintendent said the investigation was continuing and further arrests were possible.

The national security law that Beijing imposed on Hong Kong last year targets acts of secession, subversion, terrorism and collusion with foreign forces.