Hong Kong police are searching for about 30 people who are overseas on suspicion of violations under the national security law and they include self-exiled former lawmakers Ted Hui Chi-fung and Sixtus Baggio Leung Chung-hang, the Post has learned.

The force's national security unit has so far arrested 40 people since the sweeping legislation was imposed by Beijing on June 30.

"[Those on the wanted list] are Hongkongers, but they are not in the city. Most of them are now in Europe, the United States and Taiwan," a police insider said.

The source said the 30 included some overseas-based activists, while the others had left the city through legal immigration channels before or after the enactment of the law.

He said they were accused of inciting secession or collusion with foreign and external forces to endanger national security, or taking part in activities considered illegal under the new.

The source added that police were pursuing the suspects over remarks made or activities that took place after the imposition of the law, all offences carrying a maximum penalty of life imprisonment.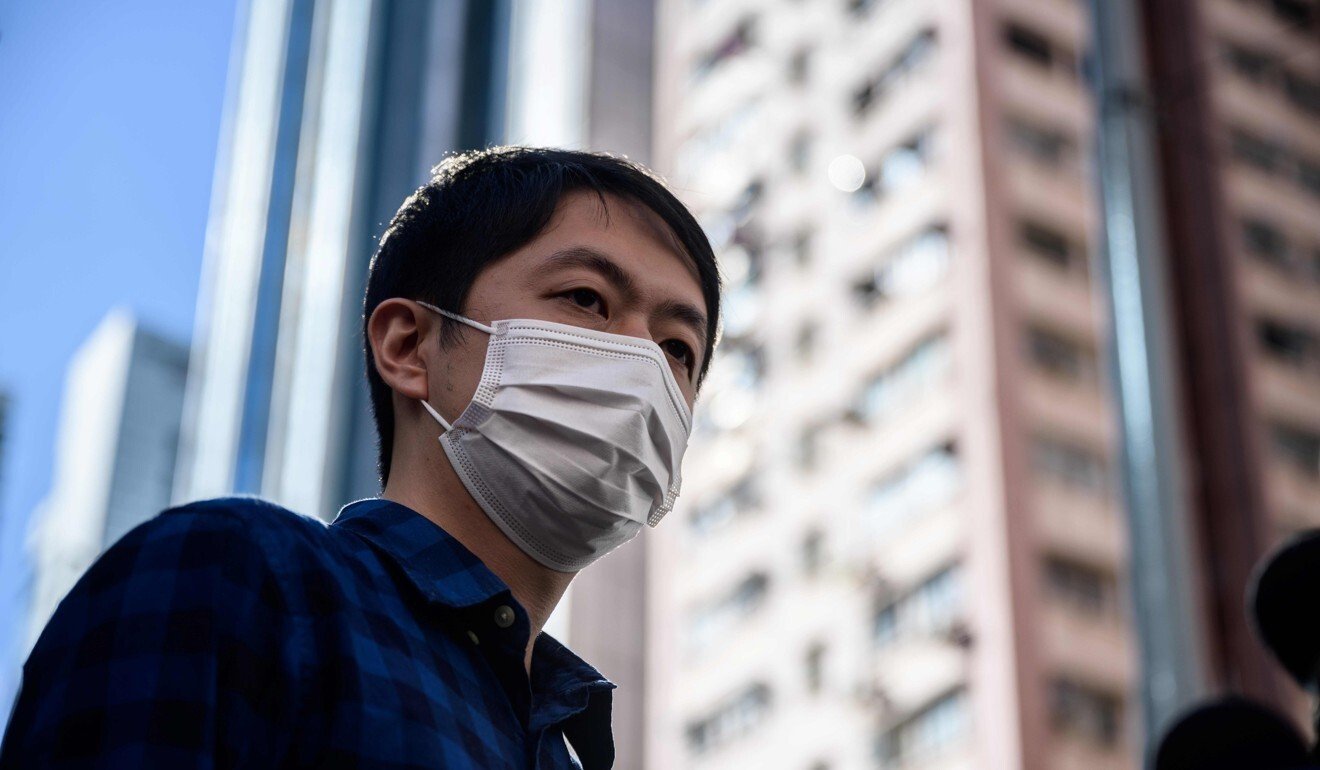 Former opposition lawmaker Ted Hui, now in self-exile in Britain.

With several Western countries cutting off extradition treaties with Hong Kong after the legislation came into force, the source said the suspects were unlikely to be sent home by overseas authorities and were now on the list of people wanted by police. They would be apprehended if they returned to the city, he said.

He revealed that among those on the wanted list were Leung, who left for the United States on November 30, and Hui, who is now in Britain after flying to Denmark in late November.

Others include activist Sunny Cheung Kwan-yang, a former spokesman of the Hong Kong Higher Institutions International Affairs Delegation, who lobbied support for the Hong Kong Human Rights and Democracy Act, and student Brian Leung Kai-ping, who fled to the US after he joined other protesters in storming the Legislative Council during social unrest on July 1 last year, and was the only one among them to remove his mask while inside the chamber.

Baggio Leung vowed in an online press conference in Washington on December 12 that he would sustain the protest movement by lobbying the incoming Biden administration to extend sanctions to Hong Kong's financial system. Leung served a month in jail in September for storming Legco in 2016 and said he left the city because of fears for his personal safety as he was tailed by "unknown agents" for months.

Hui, who fled while he was out on bail awaiting trial on charges stemming from last year's anti-government protests, has pledged to dedicate himself to widening the "battlefront" for the city's future on the international stage.

In August, mainland state media CCTV reported the first six people listed as suspects under the new law included former legislator Nathan Law Kwun-chung, former British consulate employee Simon Cheng Man-kit and activist Ray Wong Toi-yeung.

The other three named by CCTV were: pro-independence advocate Wayne Chan Ka-kui; former member of the now-disbanded separatist group Studentlocalism, Lau Hong, who changed his name to Honcques Laus; and US-based Samuel Chu of the Hong Kong Democracy Council.

Cheng, Brian Leung and Wong are the founders of Haven Assistance, which announced Baggio Leung's US asylum bid earlier this week.

In an opinion piece published on December 21 in British newspaper The Guardian, ex-lawmaker Law revealed he had submitted "an application for asylum" in Britain, about six months after he went into self-imposed exile in London. He left the city on June 27.

Law said he chose to stay in Britain because he hoped to "sound an alarm to remind" the country and Europe of the danger posed by the Communist Party to the values of democracy.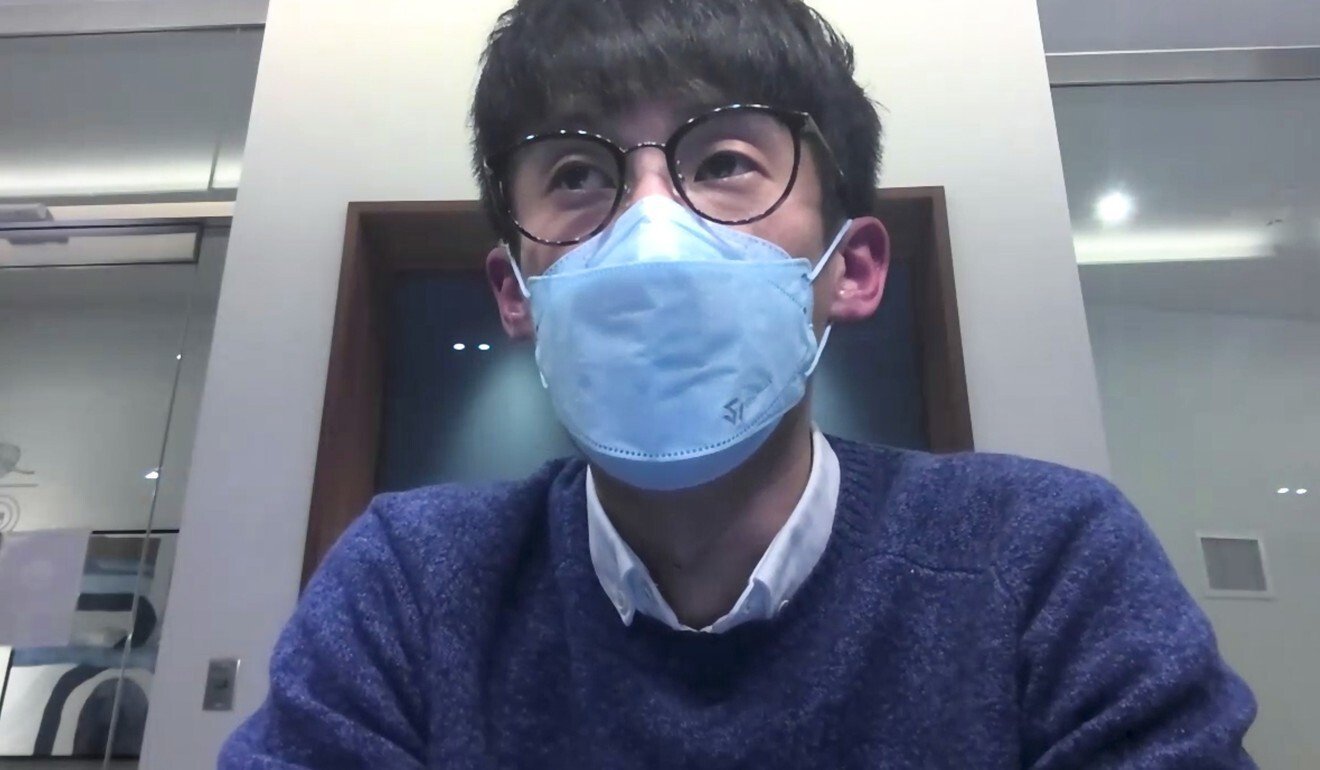 Former lawmaker Baggio Leung, who is in the US.

On June 30, Beijing imposed the national security law banning acts of secession, subversion, terrorism and collusion with foreign forces. Critics have said the law seriously affected freedoms allowed in Hong Kong under the "one country, two systems" principle of governance that guarantees the city a high degree of autonomy.

In mid-December, media tycoon Jimmy Lai Chee-ying was charged with colluding with foreign powers under the national security law, an offence that carries a maximum penalty of life imprisonment.

He is the fourth person so far to be charged under the legislation. Lai, who is also facing a fraud charge, was on Thursday granted bail of HK$10 million
(US$1.29 million) and placed under house arrest. All three of the other defendants charged under the law have been denied bail.