The Hong Kong men's rugby sevens team emerged as champions of Asia in Dubai over the weekend, securing top seeding for the 2022 Asian Games while also qualifying for next year's World Cup finals. The women, meanwhile, secured the bronze at the Asia Rugby Sevens Series and will be seeded third for Hangzhou.

The men beat South Korea convincingly 33-7 in the final having already booked their place in the Rugby World Cup Sevens 2022 in South Africa by beating China in the semi-finals.

It was the second meeting with South Korea in as many days after a 14-7 win for Hong Kong opened pool play on Friday. Korea had built steam throughout the weekend, beating Japan in their semi-final to also book a World Cup spot. It was also another chance for the SAR to settle accounts after Korea's sudden death win in the Olympic qualifiers two years ago. Hong Kong were all business as they compiled a composed and convincing victory.

Korea scored the opener, with Hong Kong allowing only their second try of the weekend, before powerful wide man Max Denmark levelled on five minutes.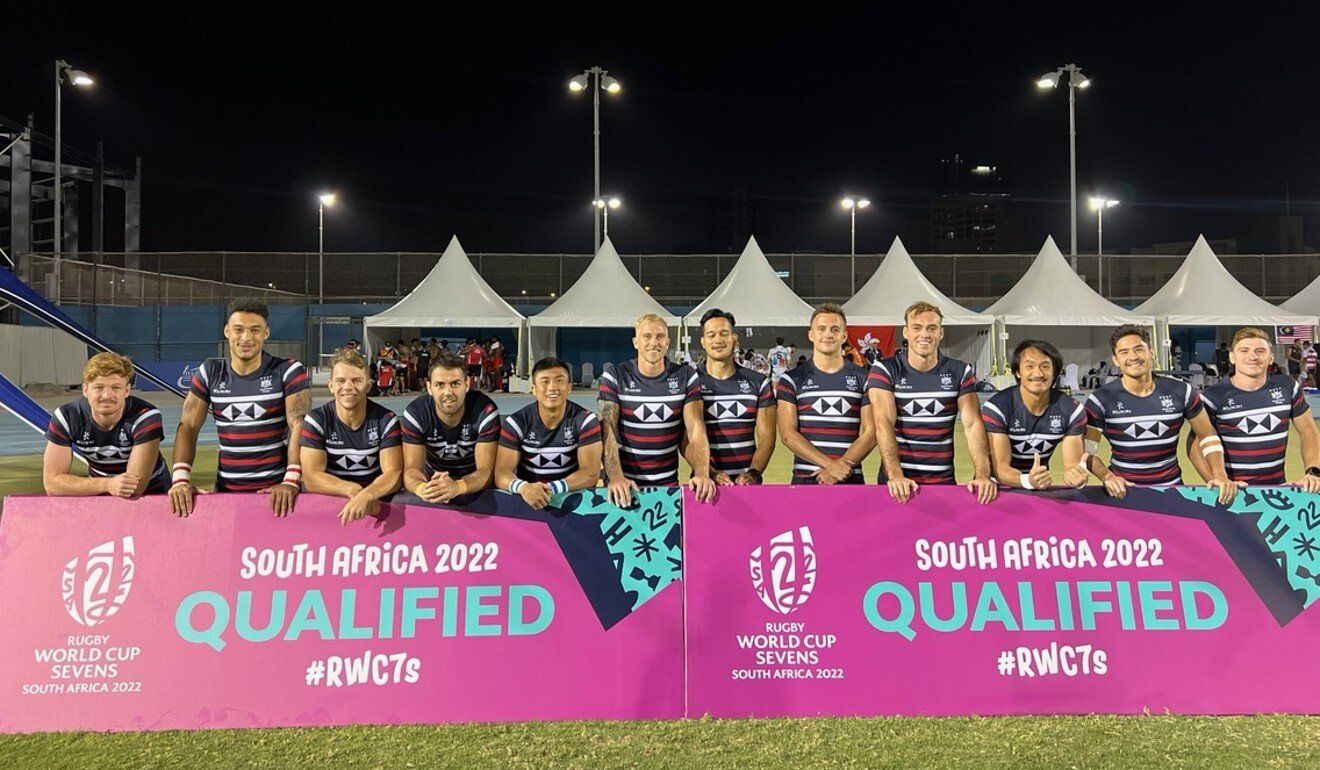 Hong Kong men's rugby sevens team celebrate after they qualify for the 2022 Rugby World Cup in South Africa with their win at the Asia Rugby Sevens Series.

From there on in it was one-way traffic as Hong Kong wreaked havoc at the restart. Russell Webb's moon shot kicks allowed time for onrushing, though composed, forwards to pressure the Koreans.

A fortunate bounce was well collected and finished by local favourite Cado Lee Ka-to from 40 metres out, pushing the lead to 14-7.

Hong Kong men's player Cado Lee Ka-to against Korea in the Asia Rugby Sevens Series.

Mike Coverdale scored soon after, his try just reward for another weekend of relentless graft and uncompromising tackling.

Lee collected his brace in the second half with a well-weighted grubber kick and dribble behind Korea's rush defence. Key man Webb used a similar ploy to break the defence late for Pierce Mackinlay-West to extend the lead at the final whistle.

Coach Paul John's team lifted the cup against a balmy Dubai evening to claim the top seed for their gold medal defence at next year's Asian Games in Hangzhou.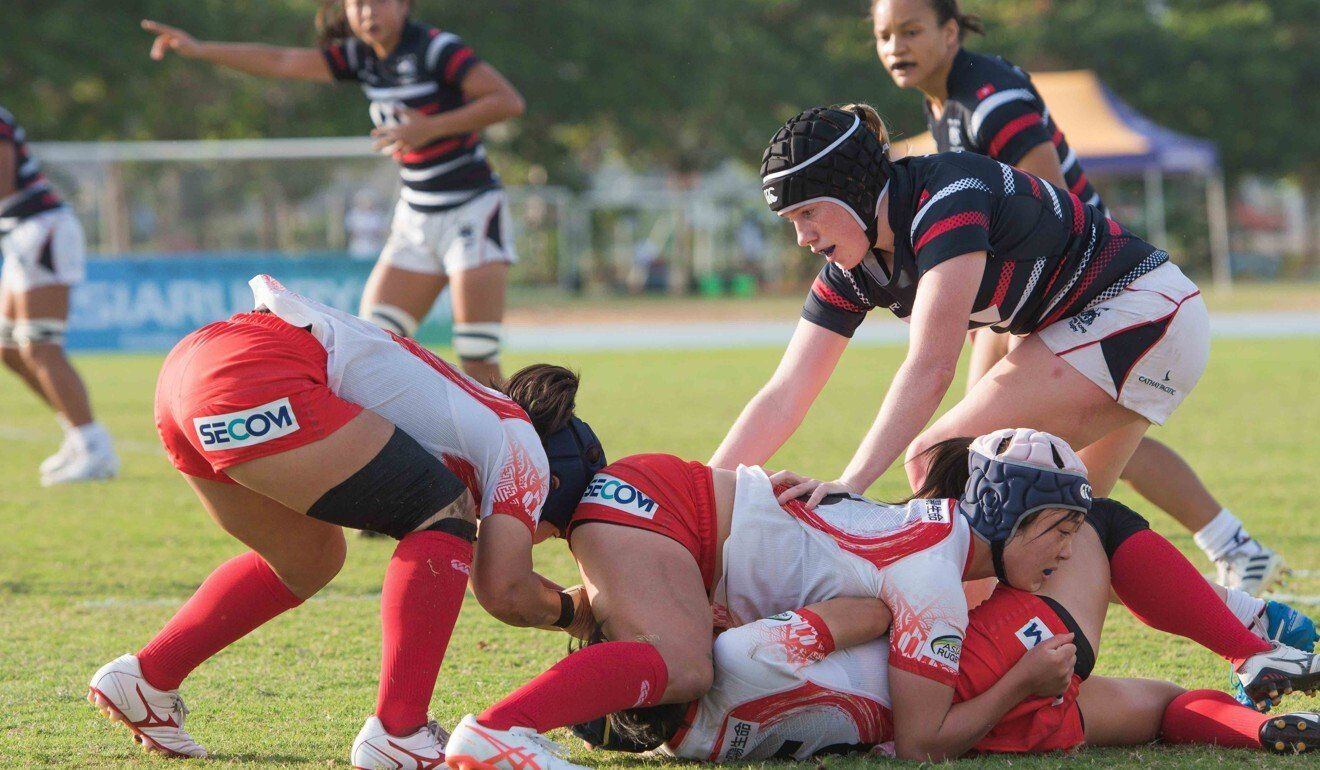 Hong Kong's Rosie Wright against Japan at the Asia Rugby Sevens Series in Dubai.

In the women's event, coach Iain Monaghan's side responded well from their disappointing loss to Japan in the semi-finals – missing out on a World Cup spot – to finish third with a 12-10 win over Kazakhstan.

Chloe Chan put Hong Kong on the board midway through the opening half with Rosie Wright converting to take it 7-0. Kazakhstan took the half-time lead with well-worked tries from opposing wings, both of which were hectored by Chong Ka-yan to keep the scorers out of conversion range, which would prove crucial late on.

A clinical restart in the second saw Hong Kong turn over the bigger Kazakhs on their own try-line, with both teams squandering plays before Monaghan's side pushed up to the five-metre line.

Co-captain Melody Li Nim-yan shuttled the ball out of the ruck to winger Chong to score in the corner, taking the 12-10 lead with four minutes to go. Hong Kong's conditioning, class and composure shone in the final moments, while Kazakhstan's penalty count and poor decision-making mounted.

The win puts Hong Kong as the third seeds at next year's Asian Games, giving Monaghan and Co plenty of time to close the gap on favourites China and Japan.