Hong Kong, which emerged largely unscathed from the collapse of FTX, is developing a regulatory environment to turn the city into a major virtual asset hub.
Hong Kong has emerged largely unscathed from the collapse of FTX, according to market experts, after the bankrupt cryptocurrency exchange left tens of billions of dollars in liabilities and became the target of investigations from the United States to the Bahamas.

FTX was founded in Hong Kong in March 2019 by Sam Bankman-Fried, who moved the company's headquarters to the Bahamas in September last year because of the city's conservative regulatory approach to cryptocurrencies.

"We definitely dodged a bullet," said David Chang, partner at Hong Kong venture capital firm MindWorks, which was one of the first institutional investors in the city that FTX approached for its Series A funding round in February last year.

While MindWorks had doubts about the experience of the FTX team and their financials, Chang said the main reason the company did not take part in that funding round was because Hong Kong's regulations on digital assets were not clear and that they could not invest institutional money into "something that's in the grey area".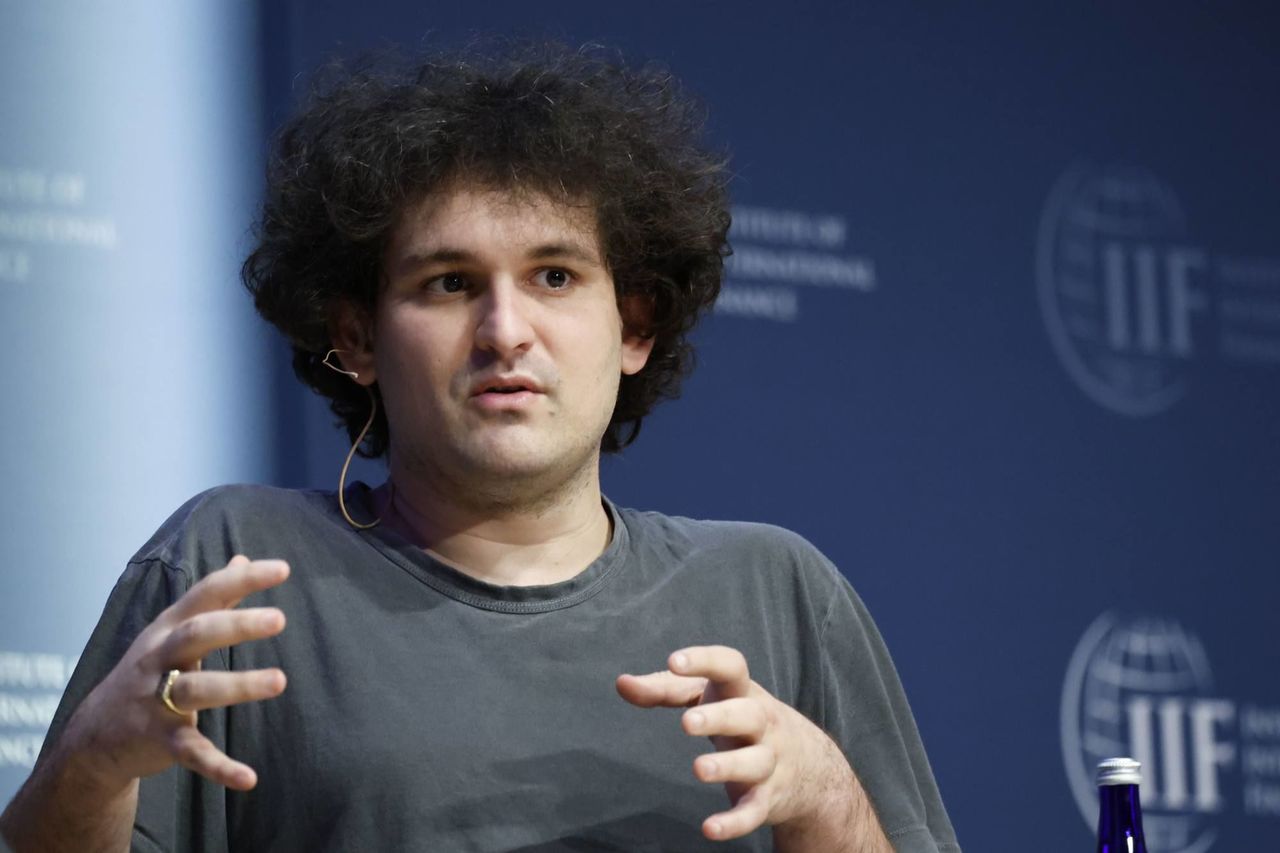 Sam Bankman-Fried, founder of FTX, speaks during the Institute of International Finance annual membership meeting in Washington on October 13, 2022.
Those who have invested in FTX since 2019 include Singaporean state holding company Temasek Holdings, crypto exchange giant Binance's venture arm Binance Labs, Sequoia Capital, world's biggest asset manager BlackRock, American football player Tom Brady, super model Gisele Bundchen, SoftBank Vision Fund 2 and the Ontario Teachers' Pension Plan.
FTX's last funding round on January 31 raised US$400 million from investors including SoftBank Group Corp at a valuation of US$32 billion.
Following FTX's filing of Chapter 11 bankruptcy petition in the US last Friday, both SoftBank and Sequoia Capital said they would write down the entire value of their stakes in the embattled crypto company. FTX, the hedge fund Alameda Research and dozens of other affiliated companies were included in the bankruptcy filing.
The rapid rise and fall of FTX appears to have vindicated the cautious approach taken by Hong Kong in the cryptocurrency market, as the government remains committed to developing a regulatory environment to turn the city into a major virtual asset hub.
"There was some criticism of the initial approach of the SFC [Securities and Futures Commission] that it may have been too restrictive and stifled innovation," said Padraig Walsh, a partner at Hong Kong law firm Tanner De Witt. "There are now signs that the SFC is already approaching the balance of innovation support and investor protection constructively."
Hong Kong regulators have long adopted a conservative approach on trading platforms, which are expected to follow certain traditional securities rules and serve only professional investors, defined as those with portfolios of HK$8 million (US$1 million) or more.
At the Asian Financial Forum organised by the Hong Kong government in January, Bankman-Fried called on regulators to focus on building a single framework that mandates full disclosure in the global cryptocurrency market. That would enable investors to make informed decisions, while freeing the crypto industry from a barrage of compliance requirements that could stifle innovation.
"I would say Hong Kong's cautious regulatory approach has now been somewhat vindicated after the series of blow-ups this year," said Carlton Lai, head of blockchain and cryptocurrency research at Daiwa Capital Markets. "If you look at some of the firms that blew up or looked shaky, many were or still are based in Singapore."
Before FTX's bankruptcy filing, the crypto market was rattled by the collapse of Singapore-based crypto hedge fund Three Arrows Capital and the crash of Terraform Labs and Luna Foundation Guard – the firms behind stablecoin terraUSD and companion token Luna.
On Monday, the SFC confirmed that Hong Kong fund managers are not at risk from exposure to the collapse of FTX. "SFC has made enquiries with licensed fund managers with exposure to virtual assets, and considered the exposure, if any, to FTX, FTT and related entities to be immaterial," an SFC spokesman said.
FTX, which was the world's second-largest crypto exchange until last week, started its downward spiral when clients overwhelmed the exchange with withdrawal requests, a day after Binance chief executive Zhao "CZ" Changpeng took to Twitter to announce plans to sell his company's roughly US$530 million holding of FTT, the native token of FTX.
The meltdown accelerated after a preliminary deal for Binance to buy FTX fell apart. Many institutions and retail investors have suffered losses, as revelations about FTX spilled over to the broader market for bitcoin and other cryptocurrencies, pushing down their value across the board.
"The FTX crisis has likely made all participants in the crypto industry more accepting of a comprehensive regulatory framework," said Daiwa's Lai. "As long as Hong Kong's approach does not become too restrictive, it is definitely positive for the city over the long run."