A civil-rights group best known for organising several massive protests during the 2019 social unrest in Hong Kong is facing a police investigation into the legality of its operations.

The Civil Human Rights Front has been given until next Wednesday to provide information to police, among others, on its funding sources, expenses and related bank accounts, as well as its reasons for not registering with the government.

Police have also asked the front to explain why it took part in a joint petition with other groups last December asking a United Nations agency to urge the Beijing and Hong Kong governments to improve human rights.

The force's actions came a month after it was reported the government was seeking to outlaw the front on national security grounds. A report by Singapore newspaper Lianhe Zaobao, which quoted sources, also said the front had never registered with the government and could have breached the Societies Ordinance.

A senior police source said the force acted on complaints and asked the front to explain why it remained active despite cancelling its registration in September 2006, two months after applying to register as a society under the ordinance.

The source told the Post that applications for no-objection letters from police for the annual July 1 rally in past years were made under an individual name rather than by the front.

Asked about possible moves against the front, the source said further evaluation and investigation were needed.

Under the ordinance, the police's societies officer may recommend to the secretary for security to make an order banning the operation of a society or its branch if it is a political body that has a connection with a foreign political organisation or one in Taiwan.

The prohibition could be deemed necessary in the interests of national security or public safety, public order or the protection of the rights and freedoms of others.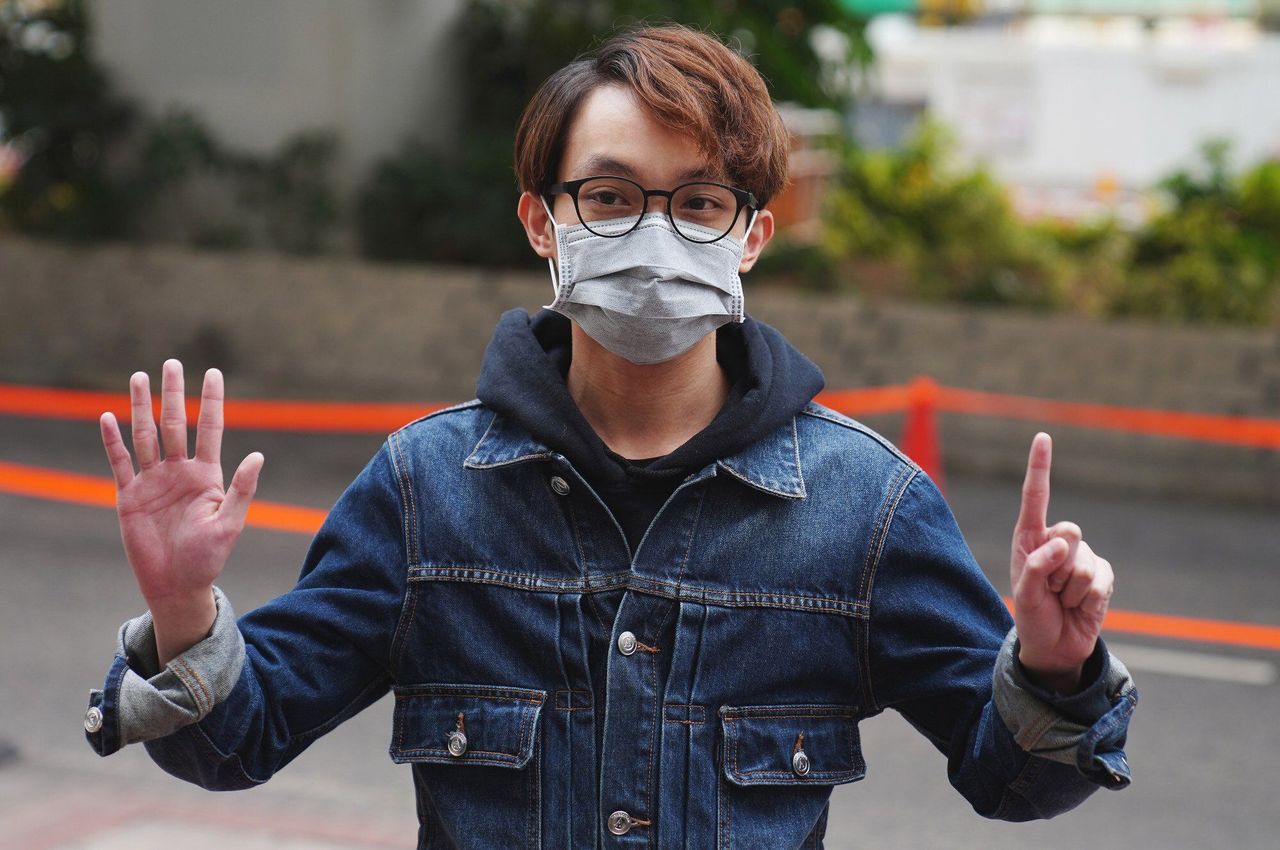 The Civil Human Rights Front's Figo Chan.

Front convenor Figo Chan Ho-wun said: "We are not prepared to comment for now. We shall seek legal advice."

Chan had earlier denied the front received money from overseas groups, saying its funding came from donations from the public during rallies.

The front was formed on September 13, 2002 by more than 50 civil groups concerned with human rights and democracy, according to its website.

It became a major organiser of mass protests starting in 2003 when it mobilised half a million people to take to the streets in protest against a government plan to enact an anti-subversion law.

After the reports surfaced last month that it faced being banned, many of the front's member groups quit, including the Civic Party, NeoDemocrats, Professional Teachers Union and Democratic Party, among others.

In 2018, the government outlawed the Hong Kong National Party on national security grounds under the Societies Ordinance. The party advocated for Hong Kong independence.