A Hong Kong man who caused the death of his infant daughter by leaving her unattended for 37 hours as a result of a "stupid", "irresponsible" plan to scare his wife has been jailed for four years and 10 months.

Madam Justice Esther Toh Lye-ping said the case was a family tragedy, as it was "obvious throughout the trial" that Cheung Ying-fai, 42, was a caring father who loved his three-month-old daughter, but was at the end of his tether because of how his young wife – who suffered from mild postnatal depression – had been acting.

"It is also clear to me that whatever sentence I impose, this death of his daughter will stay with him and haunt him for the rest of his life," the judge said.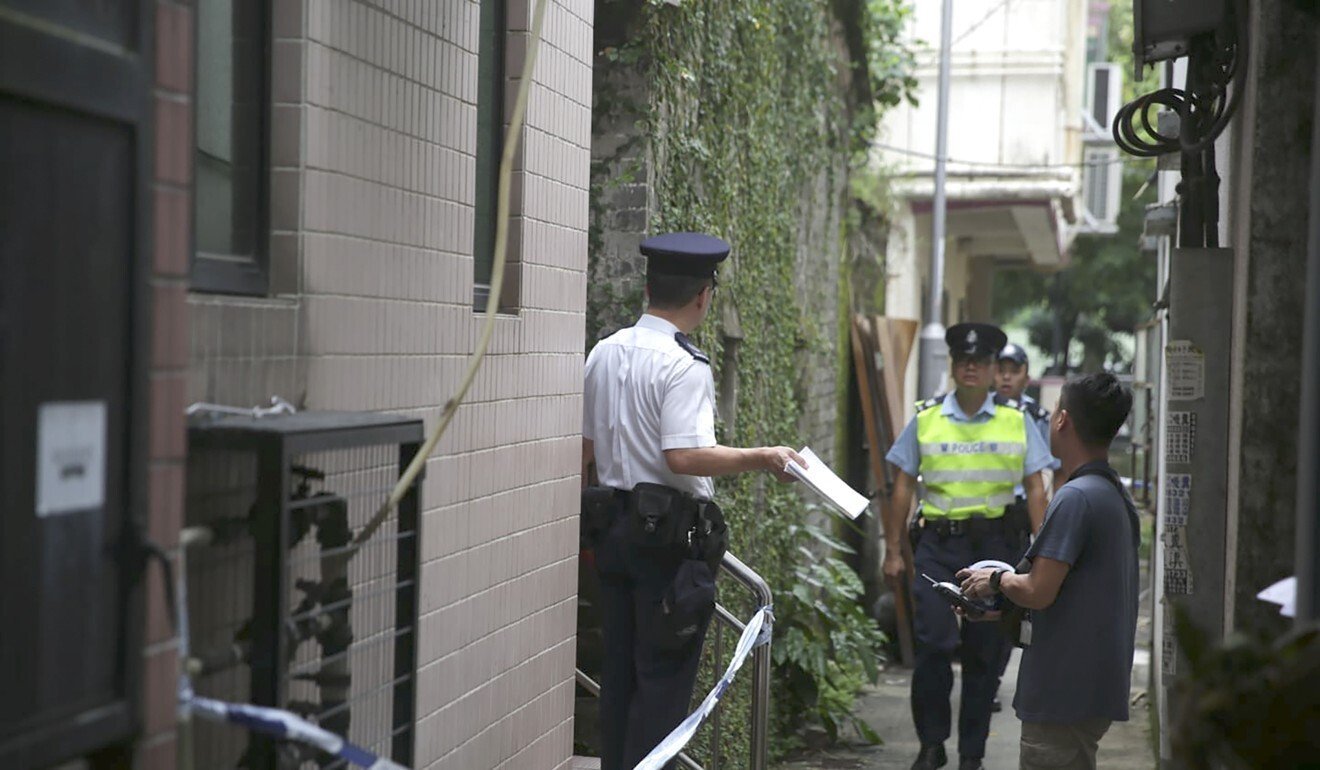 Police investigate the death of three-month-old baby girl found in a village house in Lok Ma Chau in August of 2018.

But, she said, the court must send a message to all parents to deter them from leaving their young children alone at home.

"It was a foolish and stupid decision, and an irresponsible one, to leave a defenceless little three-month-old baby alone," the judge said. "As a [then] 40-year-old man, he should have known better."

Cheung, who is unemployed, was found guilty of manslaughter by a jury's unanimous vote last week after he was cleared of the more serious charge of murder in the death of Cheung Ka-man in August 2018.

The High Court heard Cheung had left the baby alone in the family's Lok Ma Chau village home late on August 21 after his wife, Lo Yan-tung, who is 20 years his junior, had suddenly travelled to the mainland in the middle of the previous night and went incommunicado.

Cheung's plan was to do the same thing in hopes of scaring his wife by having her return to find the baby unattended, assuming she would come back in the early afternoon of August 22.

But Lo extended her stay without telling Cheung, who thought his wife was already at home with their daughter.

Lo finally returned at noon on August 23 to find the baby lying dead on their bed.

The cause of death was suffocation, though the infant was also found to be suffering from dehydration and starvation.

Cheung was arrested and remanded upon his return from the mainland on October 7, 2018.

In mitigation, defence counsel Ian Polson said his client had deep remorse for what he did, as seen in his willingness to plead guilty to manslaughter as early as July 2019, when the case was still in committal proceedings in the lower court.

The offer was rejected by prosecutors in December of 2019, and the case was set for a murder trial in January, then postponed to November.

The village in Lok Ma Chau where three-month-old Cheung Ka-man was found dead.

Polson argued that Cheung should be given a jail term that would allow his immediate release, given the unique circumstances of his neglect – as an isolated event committed by a man of previously exemplary character, who was at the time driven to the edge by his wife's conduct.

"I just query, what's the point of keeping him in custody any longer?" the counsel continued. "He's served a long sentence, his life is completely destroyed."

Cheung kept his head low as he stood in the dock while the judge sentenced him.

Toh said prosecutors made the right decision to let the jury decide on Cheung's verdict.

She said the appropriate starting point for sentencing was seven years, but she also acknowledged Cheung's willingness to accept responsibility from an early stage and granted him a one-third reduction in his jail term.

The same discount is typically reserved for those who formally enter a guilty plea at the earliest opportunity.

Both murder and manslaughter are punishable by life in prison.