Hong Kong's leader has unveiled measures to help more low-income families buy a home and rein in the price of second-hand subsidised flats, as she highlighted her achievements over the past year ahead of the coming chief executive election.

At a rare year-end press briefing on Thursday to sum up her work in 2021 and preview new policies, Chief Executive Carrie Lam Cheng Yuet-ngor said Hongkongers had benefited from her past housing initiatives and that resolving home shortages would continue to be an important task next year.

Among the new measures, low-income families waiting for public housing for more than a year will be allowed to buy a subsidised home originally targeted at existing tenants renting government flats.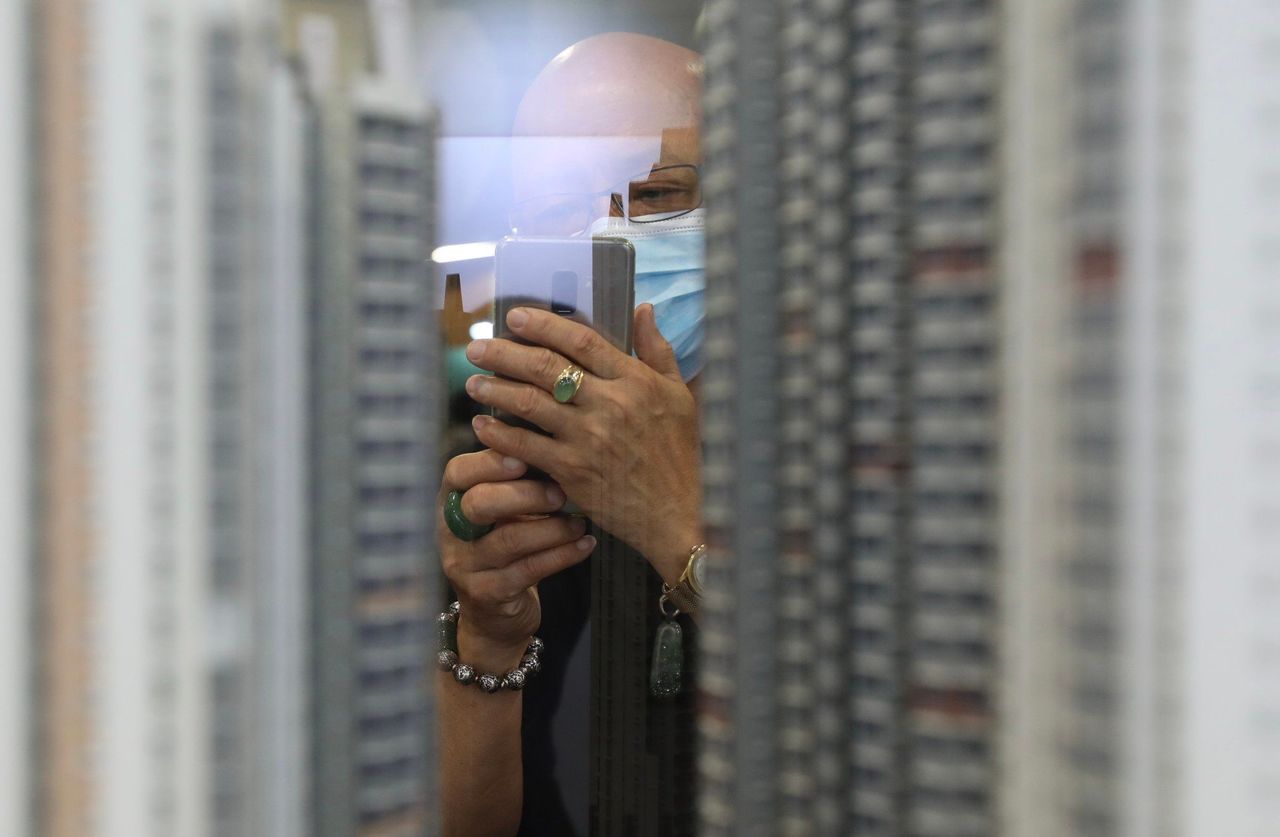 A lack of housing supply is a long-standing problem in Hong Kong.

More restrictions will be placed on potential buyers under the Home Ownership Scheme (HOS) – a government programme allowing people to buy public housing at a discounted price – to make sure they are not turning their properties into quick profits.

"The policy is in line with my long-held belief that housing is not a commodity and should not be used for speculative investments," Lam said, echoing a similar line delivered by Chinese President Xi Jinping during a 2017 speech.

In line with a policy address pledge to streamline building processes, Lam said the Development Bureau would table a proposal to the Legislative Council in the first quarter next year to amend five laws – the Town Planning Ordinance, Lands Resumption Ordinance, Foreshore and Seabed (Reclamations) Ordinance, Environmental Impact Assessment Ordinance, and Roads (Works, Use and Compensation) Ordinance.

She also previewed a bureau announcement that the government would regulate the size of private flats by imposing a minimum area, an issue which has been causing social outcry with developers' growing tendency to build "nano" homes.

At a separate press briefing on land supply on Thursday afternoon, development minister Michael Wong Wai-lun said the minimum home size on two projects would be 280 sq ft. One of them, a residential site in Tuen Mun, will produce 2,020 flats while an MTR Corporation project near Tseung Kwan O will deliver 550.

As well as revealing her new housing measures, Lam recapped achievements over the year, ranging from politics and tackling the coronavirus pandemic to economics and sports, with the chief executive race to begin in March.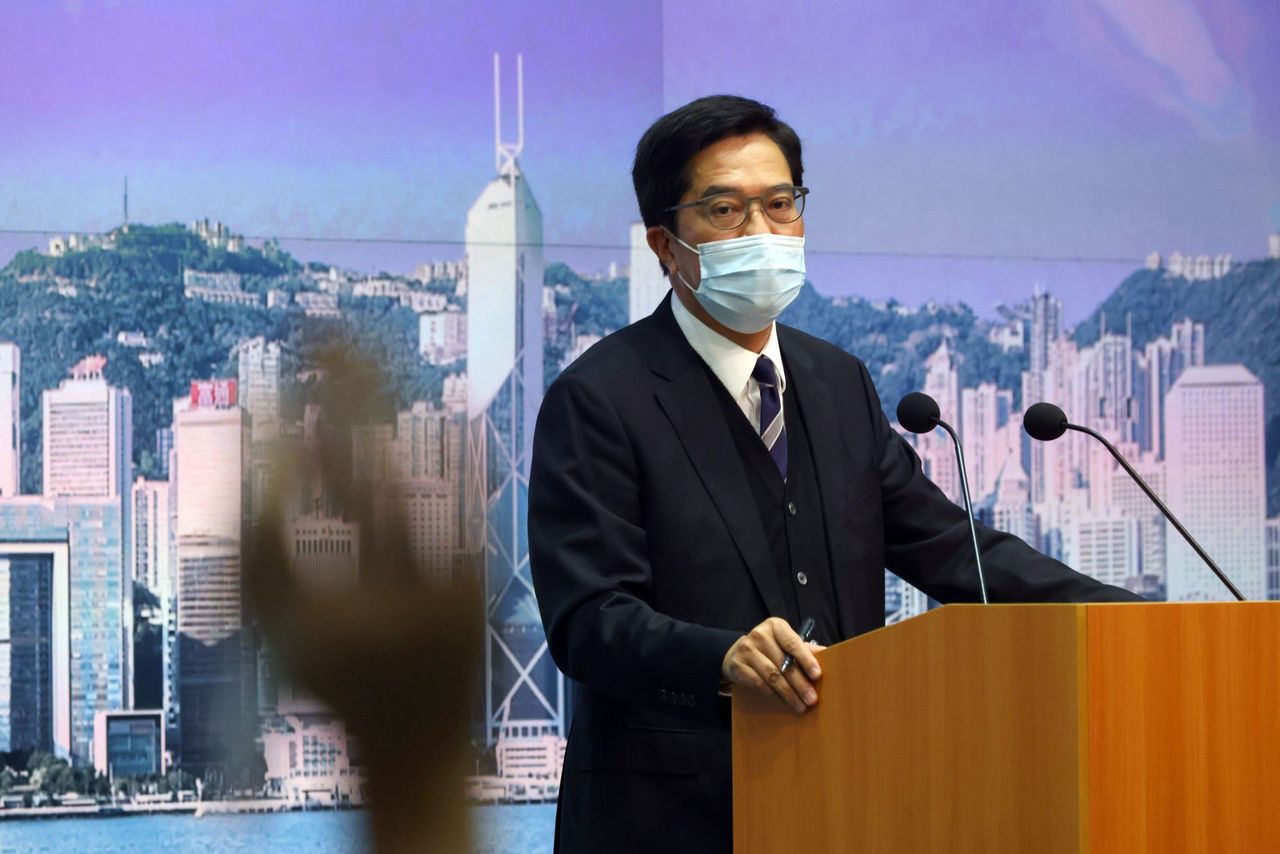 Secretary for Development Michael Wong.

But she did not reveal whether she would run and stressed all the new policies could be inherited by the next leader regardless of who it was.

"I respect the views of the next government and believe there is continuity in policies in the Hong Kong government," she said.

The first measure she revealed on subsidised flats involved changes for "green form" applicants – public housing tenants who return rented flats in exchange for priority and a better discount for a home under the HOS.

Lam said she had noticed these families often eyed an upgrade in size from their rented flats, leaving smaller ones untapped.

At the same time, others waiting to rent public flats – almost seven years in some cases – had the purchasing power to scoop up these untouched homes, Lam said.

Under the changes proposed, she said, the government would make those unsold flats available to people who had already spent at least a year on the waiting list for a public flat. "This is a pioneer programme subject to review over its popularity and operation," she said.

To weed out speculators, Lam said, the government would extend a ban on selling such flats for more than the original price to five years from the current two.

Owners will not be allowed to sell their flat on the open market after paying a premium – as opposed to selling to buyers entitled to the HOS – for 15 years, up from the current 10.

Lam said the government expected to sell 8,900 flats under the HOS and a further 4,700 for green form applicants in 2022. The total number of flats to be offered during her five-year term will amount to 38,300, quadruple the last government's efforts.

Currently, she said, a 400 sq ft flat was expected to cost HK$2.79 million under the HOS, up to half of the market price. Those holding a green form get a discount of up to 59 per cent of the market price.

The Democratic Party's Mok Kin-shing slammed Lam's policy on the unsold flats, saying the more than 500 homes allocated for families was only "a drop in the bucket" towards solving the housing crisis and failed to really help those in need.

But Institute of Surveyors vice-president and housing policy spokesman Francis Lam Ka-fai said the strategy was pragmatic as it allowed the backlog of unsold homes to be cleared.

With minimum flat sizes imposed for private projects, Ryan Ip Man-ki, head of land and housing at the Our Hong Kong Foundation think tank, said he believed developers were building smaller homes for affordability.

"The minimum usable area requirements set this time can only treat the symptoms. The long-term solution to the problem is to increase the supply of housing to stabilise the market," he said.

Asked if the size requirement should also apply to public housing, Federation of Public Housing Estates vice-chairman Scott Leung Man-kwong said the priority was still to increase supply through higher-rise buildings.

On the economy, Lam said gross domestic product growth had risen to 7 per cent in the first three quarters from the low point of minus 6 per cent a year ago, when the pandemic pounded Hong Kong the hardest.

The unemployment rate had dropped from 7.2 per cent at the start of the year to 4.1 per cent between September and November, she said.

Imports and exports rebounded to HK$925 billion in the year to November, 13.6 per cent higher than the peak recorded in 2018.

She added Hong Kong ranked No 4 in the world with HK$41 billion generated from initial public offerings. With the stock market's average trading volume standing at HK168 billion, it amounted to almost a 30 per cent jump from last year.

Lam also said Hong Kong had better integration with mainland China under her stewardship in the past year, including her plan to deepen the city's role in the Greater Bay Area. The bay area is Beijing's ambitious proposal to turn Hong Kong, Macau and nine cities in neighbouring Guangdong province into an innovation powerhouse.

Separately, Financial Secretary Paul Chan Mo-po posted a more than two-minute video on his official Facebook page highlighting his achievements in 2021, including the HK$36 billion electronic consumption voucher scheme and outreach programmes to those living in subdivided units.

"At the start of the year, we were down in the dumps gripped by the coronavirus pandemic, we've been through ups and downs but we're grateful that society and the economy have finally rebounded after hitting the bottom," Chan said.

He added that housing problems remained the biggest obstacle to the city's development.