Hong Kong has successfully issued US$102 million worth of tokenised green bonds, the first such sale by a government globally, paving the way for digital bond offerings in the city.
The Hong Kong government on Thursday successfully issued HK$800 million (US$102 million) worth of tokenised green bonds, the first such sale by a government globally, paving the way for digital bond offerings in the city.

The one-year Hong Kong dollar-denominated tokenised green bond, priced at 4.05 per cent, was offered to global institutional investors after virtual roadshows arranged by Bank of China (Hong Kong), Credit Agricole, Goldman Sachs and HSBC earlier this week.

"The successful issuance of this tokenised green bond marks an important milestone as it demonstrates Hong Kong's strengths in combining bond market, green and sustainable finance as well as fintech," Financial Secretary Paul Chan Mo-po said in a statement.
Tokenising a bond means recording the beneficial interests in a bond using distributed ledger technology rather than in traditional computerised book entries.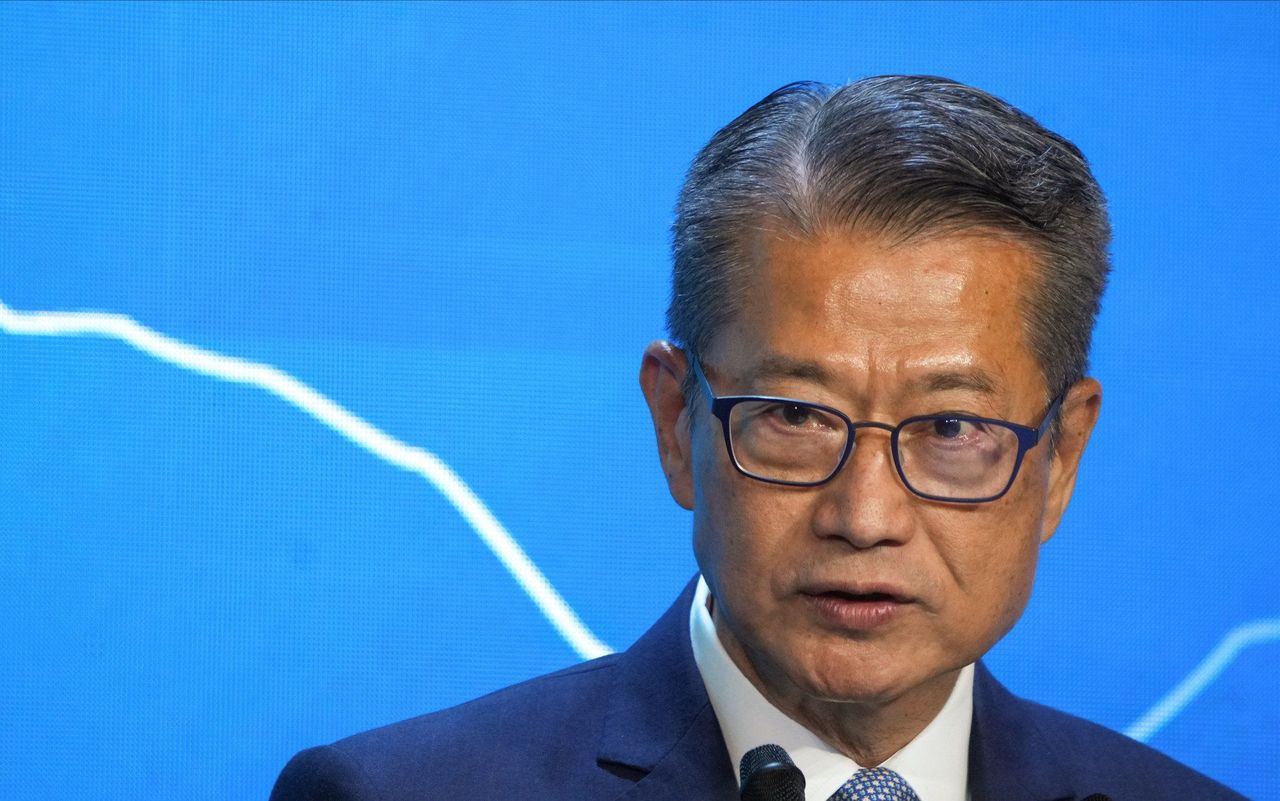 Financial Secretary Paul Chan said the issuance of tokenised green bond marked an important milestone for the city.
"This issuance has drawn strong interest from institutional investors and serves as a testament to the diversity and innovativeness of Hong Kong's financial market," said Sun Yu, vice-chairman and CEO of Bank of China (Hong Kong), one of the joint global coordinators of the deal.
In October, Hong Kong unveiled a range of planned measures, including tokenised green bond offerings and allowing retail investors to trade digital assets products later this year, to turn the city into a virtual asset trading hub.
"As the first tokenised bond governed by Hong Kong law, the offering demonstrates that Hong Kong's legal and regulatory environment is flexible and conducive to innovative forms of bond issuances," a government statement said.
The Hong Kong Monetary Authority, which arranges bond offerings for the government, said it would develop a blueprint to introduce measures to encourage more companies to issue tokenised bonds in the city.
In this offering, the HKMA minted Hong Kong dollar cash tokens in exchange for fiat cash provided by the banks, with all payment conducted online, while all future trading, coupon payment and redemption will also be conducted online through a tokenisation platform.
"This deal marks a significant step towards capital markets innovation, and showcases the transformative potential of tokenisation in the bond issuance and asset servicing process," said Luanne Lim, CEO of HSBC Hong Kong, another joint global coordinator.
Lim said HSBC will work with the government and other lenders to turn Hong Kong into a regional green finance and fintech hub.
"This bond is a testament to the HKMA's leadership and innovation in green finance, and marks another significant milestone in the digitalisation of capital markets," said Max Minton, the Asia-Pacific head of digital assets at Goldman Sachs. The current offering used the Wall Street firm's tokenisation platform.
Last month, the Hong Kong government sold US$5.75 billion of traditional green bonds, denominated in US dollars, euros and yuan.
Cities in the region are looking to increasingly tap offshore and onshore markets as financing channels for green development, in line with Beijing's climate goals of peak carbon emissions by 2030 and carbon neutrality by 2060.