The Securities and Futures Commission checked with fund managers and determined their exposure risk to the company and its FTT cryptocurrency is limited
Hong Kong fund managers are not at risk from exposure to FTX, according to the Securities and Futures Commission (SFC), which has looked into the shocking collapse of the world's second-largest cryptocurrency exchange that has rattled investor confidence and sent token prices spiralling.

"SFC has made enquiries with licensed fund managers with exposure to virtual assets, and considered the exposure, if any, to FTX, FTT and related entities to be immaterial," an SFC spokesman said on Monday. "The fallout of FTX could impact other tokens and other parts of the virtual assets ecology. We will continue to monitor the situation."

The spokesman added that FTX is not registered with the SFC, which is required in the city to operate as an exchange for digital assets. FTX was founded in Hong Kong and remains on the city's corporate registry, but it moved its headquarters to the Bahamas in September 2021. Founder Sam Bankman-Fried cited a friendlier and clearer regulatory framework for cryptocurrencies in the archipelago as a reason for the move.

Bankman-Fried, a beloved figure in the crypto community until last week, now finds himself under fire after the bankruptcy of FTX and its sibling company Alameda Research. Authorities in the Bahamas are looking into whether any "criminal misconduct occurred" at FTX. Authorities in the US are also investigating the possibility of securities fraud, the Associated Press reported.

Like FTX, Alameda moved operations to the Bahamas last year. But the company, which originally moved to Hong Kong two months after it was founded in November 2017, has maintained a registered office under a subsidiary in the city.

FTX's troubles began when CoinDesk reported on November 2 that the exchange's native token FTT was Alameda's biggest asset. Binance founder and crypto industry rival Zhao "CZ" Changpeng, who also previously ran his company from Hong Kong, subsequently announced that his exchange would be selling its roughly US$530 million in FTT.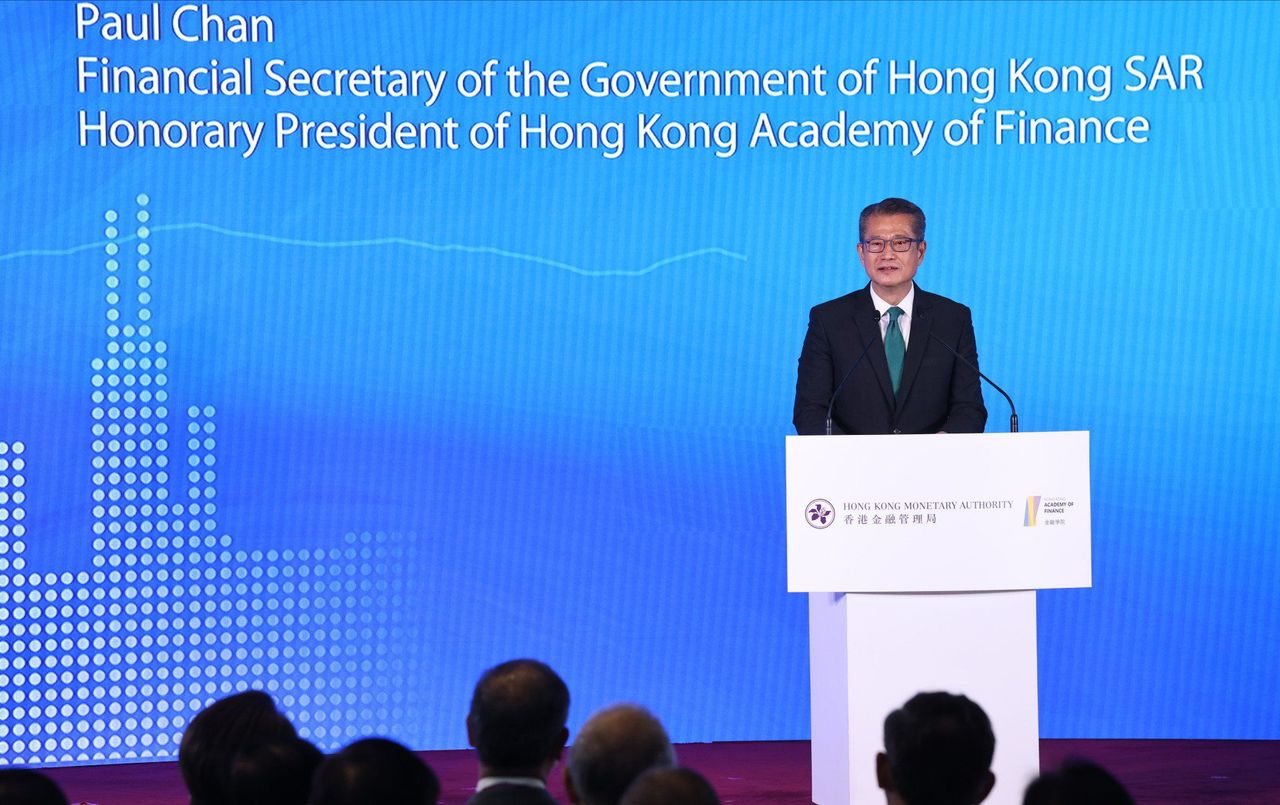 Financial Secretary Paul Chan Mo-po delivers the opening speech during the Conversations with Global Investors session of the Global Financial Leaders' Investment Summit at the HKEX Connect Hall, One and Two Exchange Square, in Central on November 3, 2022.
Zhao's announcement sent FTT prices tumbling, and users of FTX rushed to pull out US$6 billion in funds within 72 hours. Bankman-Fried tried to negotiate a takeover deal with Binance, but the company ultimately backed out of a statement of intent for an acquisition.
By the end of last week, FTX had filed for bankruptcy protection.
The rapid rise and fall of FTX has opened new questions about the health of the cryptocurrency market as Hong Kong has sought to reposition itself as a hub for digital assets. In a blog post on Sunday, Financial Secretary Paul Chan Mo-po suggested Hong Kong remains committed to this vision, as its recently unveiled plan to bring the local industry in line with international standards is "conducive to building" an environment with greater transparency and regulation.