Consent forms signed by parents may be binding but expert says filmmakers should strike a balance between legality and ethics.
Documentarians should clearly communicate with their subjects and carefully consider the emotional impact the film may have on them, experts have warned, after a feature by award-winning Hong Kong director Mabel Cheung Yuen-ting raised questions about how young characters are treated.

Cheung's To My Nineteen-year-old Self follows six students from the prestigious Ying Wa Girls' school for a decade, focusing on their personal, family and school lives.
But Ah Ling, one of the six students, said the film was shown in public without her permission, as she had never read the consent form signed by her parents in 2012. The director, in response, suspended the public screening on Monday.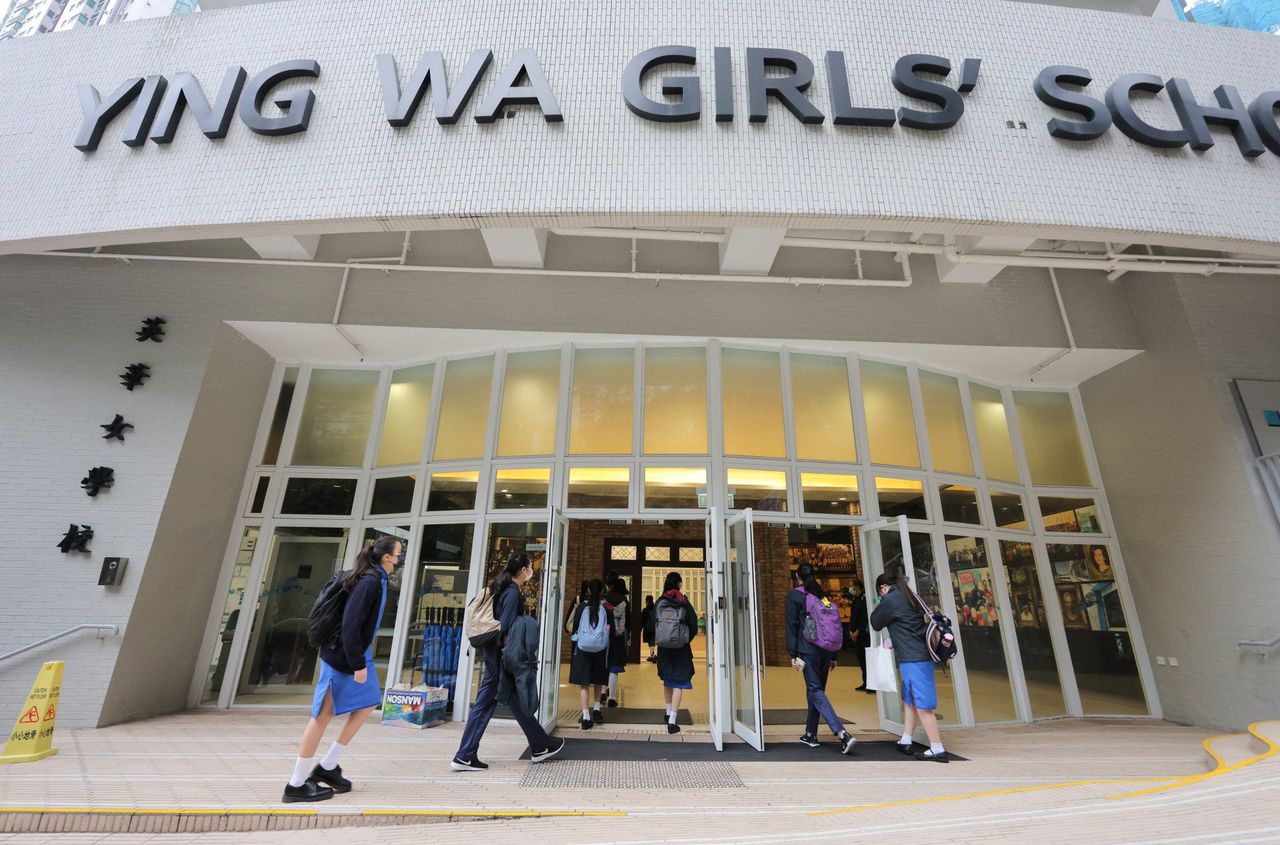 Ying Wa Girls' School on Robinson Road in the Mid-Levels.
Bruce Lui Ping-kuen, a former journalist and a senior lecturer at Baptist University's school of communication, said that while the consent form might be legally binding, filmmakers had to strike a balance between legality and ethics.
"As time goes by, and the social environment has become different, the interviewees may put more importance on [their own] privacy," he said. "The issue is not only about whether written consent was given or not … but also whether the interviewees' concerns are dealt with humanely … as it involves their greater interests."
Lui stressed that creators of non-fiction work should never put their interests before those of their subjects.
"Journalists should listen to the subjects' concerns at the early stage of the production and try their best to communicate," he said. "Under the circumstances that no news values and ethics are violated, we should handle it with empathy."
Lui suggested it would be ideal for the students to sign another consent form when they reached legal age.
The consent form signed by the students' parents in 2012 allowed the school to use the documentary in any manner in or outside Hong Kong for purposes such as publication, screening, broadcast and public access, but Ah Ling said she was kept in the dark the whole time.
Apart from Ah Ling and another major character featured in the documentary, a third schoolgirl, Katie Kong, said she was told by the production team that five girls had consented to public screenings of the 136-minute film, and so she agreed as well.
Paul Wong Wai-ching, a clinical psychologist and an associate professor of social work at the University of Hong Kong, said some people might feel betrayed when years of their personal lives became public without their explicit consent.
"They may have a sense of guilt and be angry at themselves about why the consent form was signed," he said. "In the long term, they may have less trust in others."
Citing his own experience in doing research, Wong said the production crew should always clearly state the purposes and use of the materials during interviews, and provide communication channels for the students to voice any concerns and discomfort.
He suggested that students should also be informed that they could seek psychological help during the production if necessary.
Billy Wong Wai-yuk, executive secretary of the Hong Kong Committee on Children's Rights, said that any projects involving youngsters should be handled with caution because they could easily be manipulated by adults.
"For any event, in particular, research, consultation, documentation of the views, feelings and experience of children in the form of words or images, it is a very sensitive issue and one that needs to be handled with care," she said.
Wong said adults involved in such work should develop a plan to safeguard minors involved and communicate directly in a way they can easily understand.
She added the filmmakers should ensure no harm was caused to the children involved and that they know where to complain if their rights were violated.
Citing United Nations' guidelines, she said any project or event involving children should be transparent and informative in its goals and procedures, ensure an environment that is friendly for minors, and be voluntary, accountable and sensitive to risk.
Hou Wai-kai, an associate professor of psychology at the Education University of Hong Kong, also said the crew should have gauged the students' feelings about the documentary when they were older before releasing it to the public.