The chairman of Hong Kong's Democratic Party on Sunday became the latest opposition figure to resign from a district council, criticising the government for a lack of transparency over a coming requirement that all members of the municipal-level bodies pledge allegiance to Hong Kong.

As of Sunday evening, at least 220 members from the opposition camp had quit the city's 18 district councils ahead of an expected move to weed out "unpatriotic" office-holders.

Lo Kin-hei announced his resignation from Southern District Council, which he also chaired, at an online press conference.

A political scholar said that following Lo's move, it was unlikely the party, the largest traditional pro-democracy group in the city, would run in legislative polls in September.

Lo, the party's youngest ever leader, did not give a definitive answer on the coming election, stressing the group would hold its annual general meeting as planned in September before making a decision.

He apologised to voters for failing to complete his four-year term and explained his concerns over new requirements.

"That kind of uncertainty is a major constraint for me to carry out my community work ... I don't want to keep on being threatened for a very long time," he said.

"I don't know when there will be other reasons to deal with district councillors, I think [resigning] is a clearer way to head into the future."

Under a new oath-taking law aimed at removing "unpatriotic" office-holders that took effect in May, authorities were given powers to unseat councillors if their pledges were deemed invalid.

According to sources, authorities would require those disqualified to return about HK$1 million (US$128,205) in salary and other funds received since taking office.

The Post earlier reported that those who posted slogans connected to the 2019 anti-government protests on their office walls would also fit the criteria for disqualification, pushing the number of those likely to be unseated before the latest resignations to about 230, sources said.

Ivan Choy Chi-keung, senior lecturer at Chinese University's department of government and public administration, said he was "not optimistic" the party would run in September's polls.

"I think several months ago, there was still such a possibility. But in these few months, the situation has become worse and worse because of the closing of Apple Daily, the arrest of additional members of the democratic camp and also because of the [disqualification] issue," he said.

"The overall political atmosphere is not positive for them to pass a resolution to participate in the future Legislative Council elections."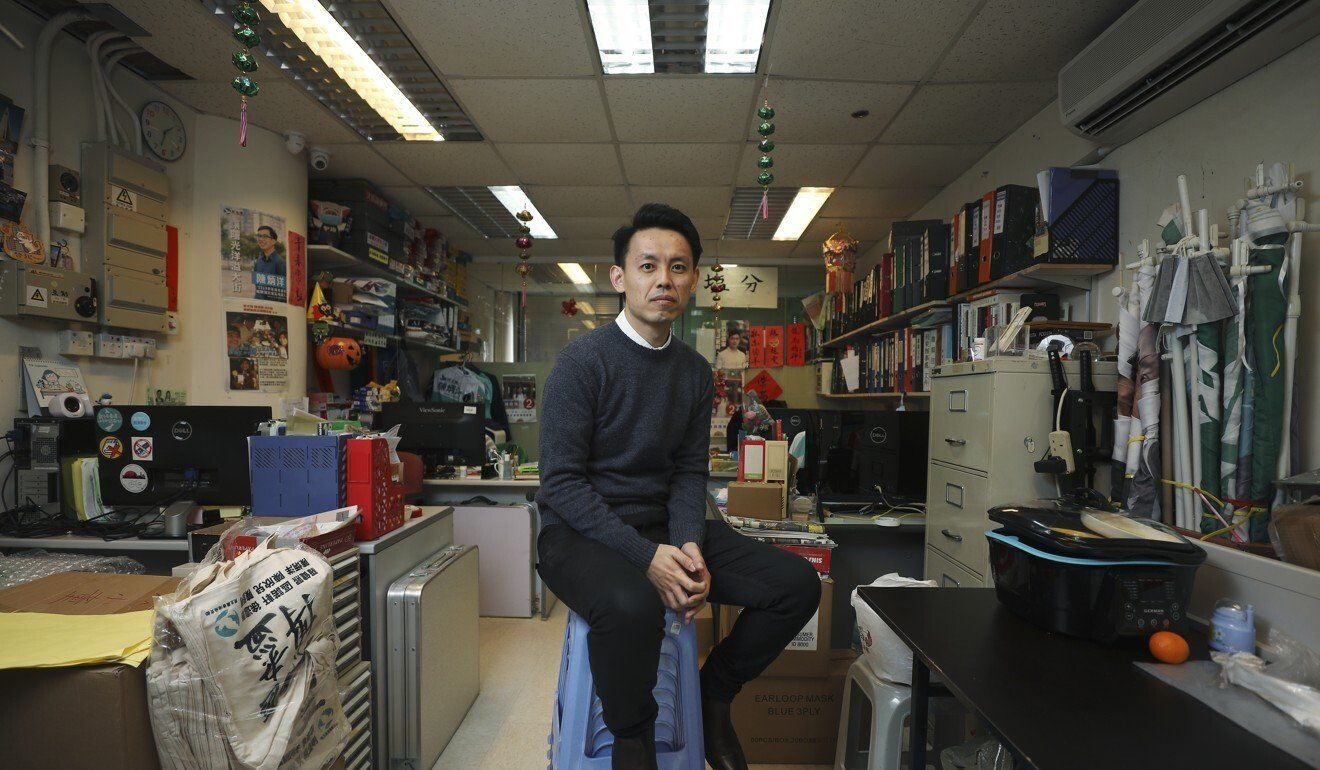 Lo Kin-hei says uncertainty is a constraint on his community work.

Choy said the party could face an internal split, with some members who had more positive expectations of the authorities considering forming a new group in the run-up to the elections.

"I think Beijing still wants some so-called democrats to run in the elections," Choy said.

"In the beginning, they may hope moderate democrats may come from important political parties ... so it is easier for them to convince the international community that the existing system is still democratic.

"But when such a possibility becomes slim, they may try to have a Plan B."

An alternative could be former lawmakers from the democratic camp, he said.

The opposition camp won the district council elections in late 2019 by a landslide, securing nearly 90 per cent of 452 seats.

The Public Offices (Candidacy and Taking Up Offices) (Miscellaneous Amendments) Ordinance 2021 approved by Legco on May 12 extends oath-taking requirements that already applied to senior officials, judges and lawmakers to district councillors.

It aims to align local legislation with Article 6 of the city's Beijing-imposed national security law, which bans acts of subversion, secession, terrorism and collusion with foreign forces.