Investigators examine 'high-risk' cargo container in Yuen Long, detect suspected cocaine inside 240 1kg (2.2lb) bags of 'quinoa flour'.
Hong Kong customs officers have confiscated HK$210 million (US$26.7 million) worth of suspected cocaine concealed in a shipment of quinoa flour sent by sea from Peru.

Investigators checked a "high-risk" cargo container at an unloading site in Yuen Long on Friday with one of six consignments inside declared as quinoa flour and health supplements, divisional commander Jeff Lau Leung-chi of customs' drug investigation bureau revealed on Tuesday.

An inspection of the 1,300 packs labelled as quinoa flour using an X-ray device yielded suspicious images in some of the bags.

Using a chemical analysis instrument, officers detected suspected cocaine inside 240 bags each weighing 1kg (2.2lbs). The drugs had an estimated street value of HK$210 million.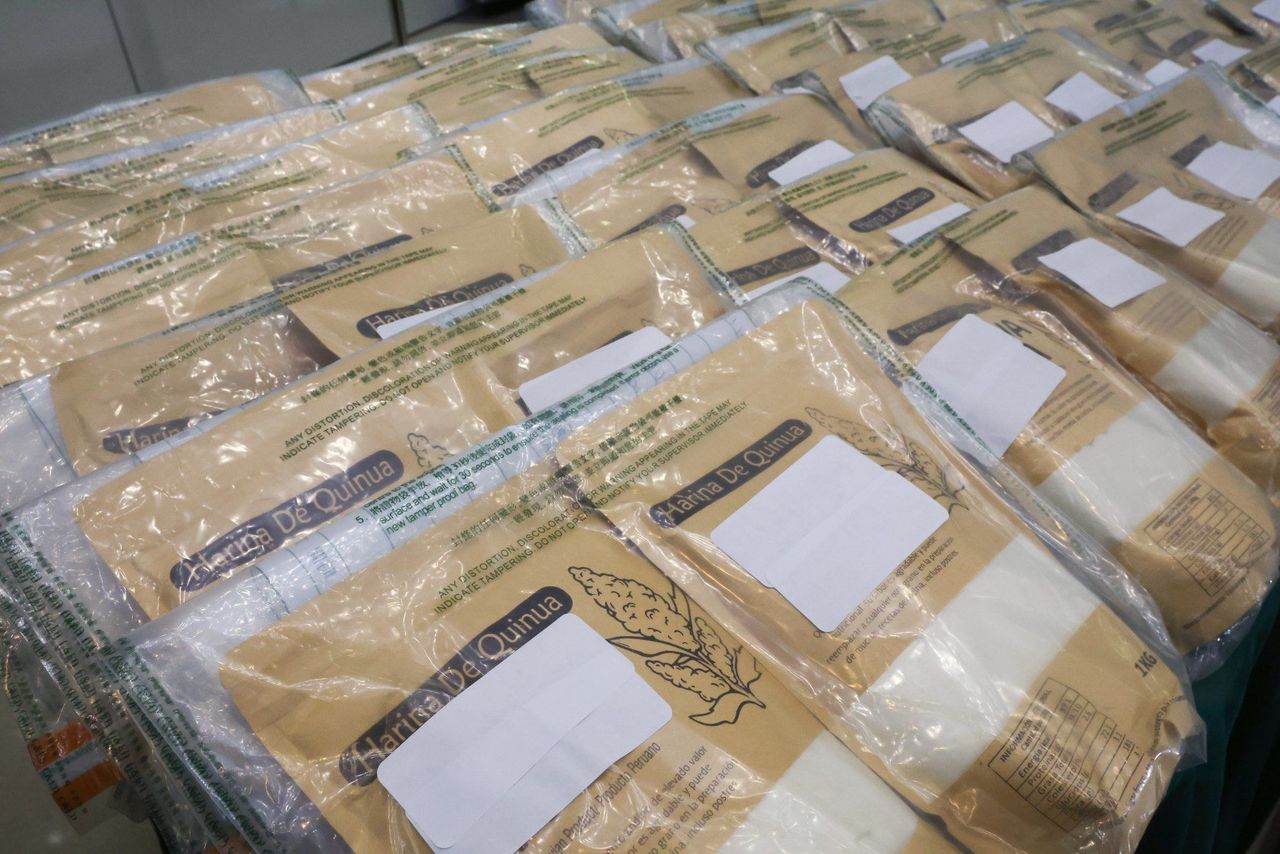 The shipment was seized on Friday.
The government lab has yet to test the bags to find out the exact composition of the substances.
Officers arrested three local men, aged between 24 and 70, in a Tai Po warehouse on Monday, including the building's owner and a person in charge of a firm as a consignee.
The youngest man was said to be the ultimate consignee, and suspected to be a core member of a drug syndicate.
A preliminary investigation found that the three suspects did not know each other.
The 70-year-old warehouse owner was later released on bail pending further investigation, while the other two were detained.
Lau said the cocaine was believed to be for local consumption, with drug gangs stockpiling large quantities for sale during the Christmas holidays.
A gram of cocaine currently sells for about HK$800, according to Lau.