Hong Kong's commerce chief has brushed aside calls to censor films posted online, questioning if this is practicable and necessary.

In a Legislative Council panel meeting on Monday, lawmakers urged the government to consider censoring films posted online to prevent them from promoting messages endangering national security.

The government last month amended with immediate effect guidelines for the city's censors, who are now authorised to ban films that breach the Beijing-imposed national security law.

In light of the new rules, pro-Beijing lawmaker Junius Ho Kwan-yiu said a "forward-looking" approach was needed, as online material could get around censorship classification and cinemas were not the only places where people could watch films.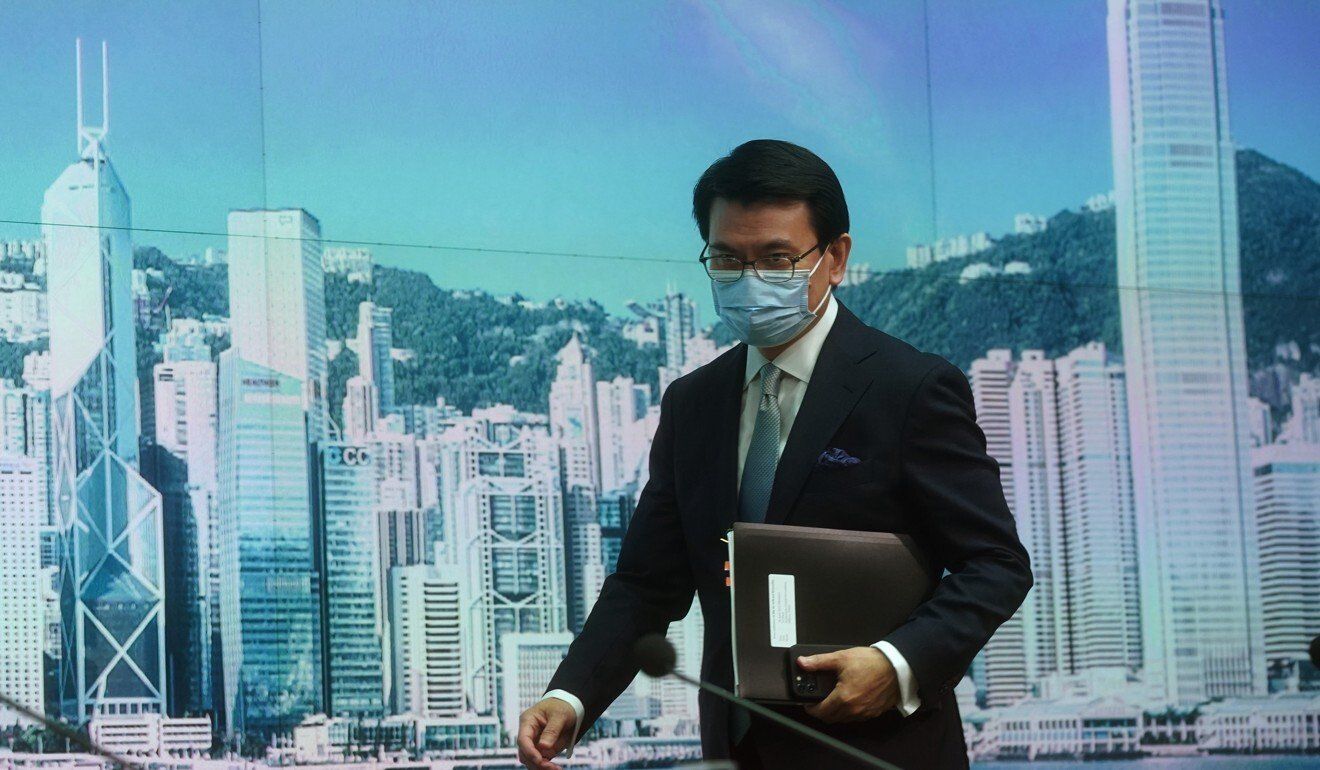 Commerce chief Edward Yau says there should be more discussion on whether online films require censorship.

Secretary for Commerce and Economic Development Edward Yau Tang-wah, however, questioned the need to impose restrictions on every film posted online.

"Should we go so far as to censor every movie posted online, including on social media, like the way we censor those to be screened in cinemas?" he said. "We need to ask two questions. First, is this feasible? Second, is there a need for that?"

Yau added that there should be greater discussion among the public on this topic.

According to the new guidelines under the Film Censorship Ordinance, public screening of films will not be allowed if they are found to be "endorsing, supporting, promoting, glorifying or inciting" acts of subversion, secession, terrorism or collusion with foreign forces.

Liberal Party lawmaker Peter Shiu Ka-fai said online films should be regulated to keep up with the changing times and called for the government to adopt a "new mode of thinking".

Some film professionals and commentators were concerned about the implications of the new policy on a sector once dubbed the "Hollywood of the Far East", suggesting creativity and freedom of expression would suffer if the industry were subject to the same political censorship as in mainland China.

However, Yau said the new guidelines would not affect Hong Kong's creative freedom.

"We just updated the guidelines to be in line with the requirements of the national security law. We hope to provide clearer guidance for censors to determine whether and to what extent a film may be related to national security, and whether it is suitable for exhibition," he said, adding that the government had held meetings with the film industry to clarify the new guidelines.

Clement Leung Cheuk-man, permanent secretary for commerce and economic development, said censors would be given training with respect to the national security law. The Department of Justice and relevant agencies could also provide advice if necessary.

Meanwhile, RTHK announced on Monday its live programme China on the Dot would be replaced by a special feature about the Olympics from July 23.

The station has axed several shows it considers biased or inaccurate since bureaucrat Patrick Li Pak-chuen took over as RTHK chief on March 1.

A group called China Heritage has repeatedly attacked the show, which features mainland current affairs, and accused it of smearing the central government.

Veteran China watcher Johnny Lau Yui-siu, who had hosted the show for more than eight years, said he was saddened that the programme would not resume after the Olympics ended.

"I've put in a lot of effort, but I felt 'power' was more important than my efforts," Lau said.

He added that the programme had always been rational, down-to-earth and mild when handling news on China and its suspension could have implications for what was happening in the wider society.