Almost two weeks since the visa system for British National (Overseas) passport holders went live, unconfirmed reports suggest potentially hundreds of people have had their applications approved.

While Britain has yet to release any official figures, Simon Cheng Man-kit, who worked for its consulate in Hong Kong, and founded Hongkongers in Britain last year, said he had seen "a few cases" of people whose visa applications had been approved.

Those who have gone through the process already recounted hours of filling out digital forms, answering 100 questions and providing detailed information on their lives, including travel history, for the past 10 years.

"Some were even granted the visa after one day, on February 1," he said.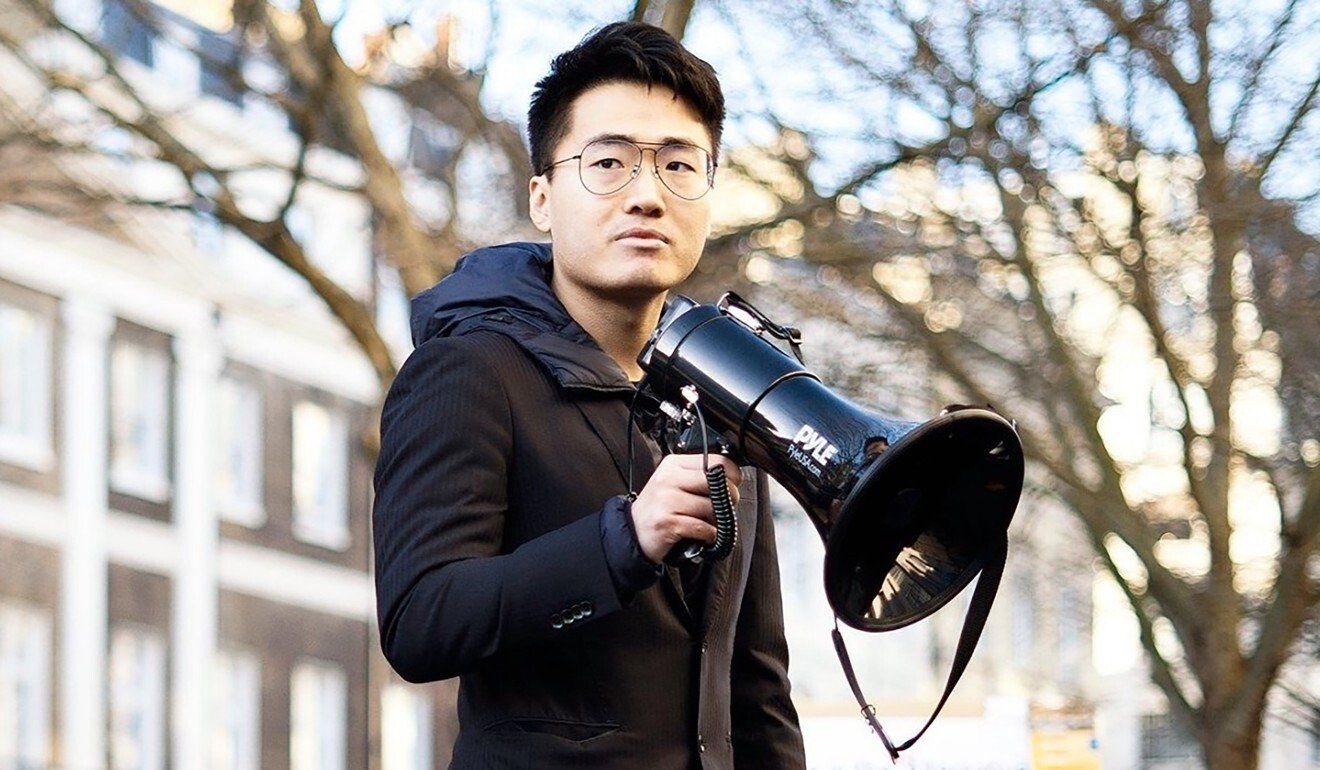 Simon Cheng founded the Hongkongers in Britain group.

Cheng's group is in touch with 10,000 people via their social media channels, which he said were meant to "serve as a community for Hongkongers in the United Kingdom … to assist them in integrating with life here".

A spokeswoman for the Home Office said data for BN(O) visas would be published in "due course", and declined to comment further on application and approval numbers.

From January 31, an estimated 5.4 million people out of Hong Kong's population of 7.5 million were eligible to apply for these new visas.

Last month, Beijing and Hong Kong stopped recognising the BN(O) passport as a valid travel document and a form of identity. Hong Kong said it would crack down on dual nationality, a move that could affect residents' rights to access foreign consular services.

Those applying in Hong Kong before February 23 are required to visit the North Point visa centre and provide fingerprint and facial scans before the application can be processed.

Those submitted after that date can be completed online through a new app – a date many are waiting for.

Peter* and his girlfriend, however, opted not to wait and were among the first to apply for a BN(O) visa online, on January 31.

The 30-year-old media professional is ready to go to London, but was told it would take up to 12 weeks to process his application.

Peter said the application was not complicated "but attention to some details is recommended".

The lengthiest part of the process, which he said took "almost three hours to finish", was documenting his travel history for the past 10 years, and other documents such as tuberculosis test results, temporary UK address, and proof of finances.

Aby Wong, who arrived in London last October, applied for the BN(O) visa the day the scheme started and encountered similar problems.

"I had to check all the stamps in my passport and my photos in the last 10 years to find out [where she had been]," she said. "The other questions include whether I had any criminal records in any countries, or if I have ever been denied entry in any places."

Other questions included whether the applicants have worked in the police, armed forces, media organisations, and even the judiciary.

Another question the 28-year-old had to answer, was: "Have you, as a part of your employment or otherwise, undertaken paid or unpaid activity on behalf of a non-UK government which you know to be dangerous to the interests or national security of the UK or its allies?"

After applying, Wong had to make a booking at a visa application centre to submit her fingerprints. No slots in the next 28 days were available and she only managed to secure a time slot in March, by which point applications can be completed through a mobile phone app.

Peter, who is in a hurry to leave Hong Kong, hoped his paperwork could be processed as soon as possible.

"I love my birthplace but it has long gone anyway," he said. "Hong Kong is now just one of the [Chinese Communist Party] dictatorial cities. Either leaving or staying is a big risk, I prefer to risk in a free country."

Of the people who applied for the visa when the applications opened, Cheng, who was granted asylum in London in June last year, agreed most people wanted to get their legal status to stay in Britain or come to Britain "with some urgency".

However, migration consultants and BN(O) status holders the Post spoke to said they wanted to wait until the app went live on February 23. Some said they were put off by having to make appointments at the visa centre to submit their fingerprints, so decided to wait.

Willis Fu Yiu-wai, marketing director and senior immigration consultant of Goldmax Associates said some of his clients were already in Britain under the Leave Outside the Rules policy, but were waiting for the online app before applying.

The latest data, provided under a Freedom of Information request in Britain, showed 311,875 Hong Kong residents obtained BN(O) passports last year, the most on record, and higher than the previous 10 years of approved applications combined.

A total of 622,981 special travel documents were in circulation at the end of 2020, British government data showed.

The passports were created before Hong Kong's return to China in 1997, and allowed Hongkongers visa-free entry to Britain for up to six-months, but offered no right of abode or work.

Britain's special visa offer to Hongkongers came in the wake of the Beijing-imposed national security law. London said it was a "clear and serious" violation of the 1984 Sino-British Joint Declaration signed ahead of the city's return to Chinese sovereignty.

The sweeping legislation is designed to prevent, stop and punish secession, subversion of state power, terrorism and foreign interference. Opposition politicians and critics warn it could be used to suppress dissent and erode freedom in the city.