Hong Kong Airlines informed staff on Wednesday it would launch a wide restructuring but held off on immediate job cuts.

In an internal memo on Wednesday, the ailing airline introduced a voluntary long-pay leave scheme, offering staff the option to take six months off in exchange for one months' pay, or nine months' leave with two months' pay.

Subsequent redundancies would depend on how many employees opted for the scheme, a source familiar with the situation said. If job cuts ultimately came into effect, between 30 and 40 per cent of staff could be asked to leave, the source added.

The airline also stated that eight widebody Airbus A330 planes would be used mostly for cargo flights, while its 12 short-haul A320 planes would be grounded for a year from July, confirming an earlier Post report.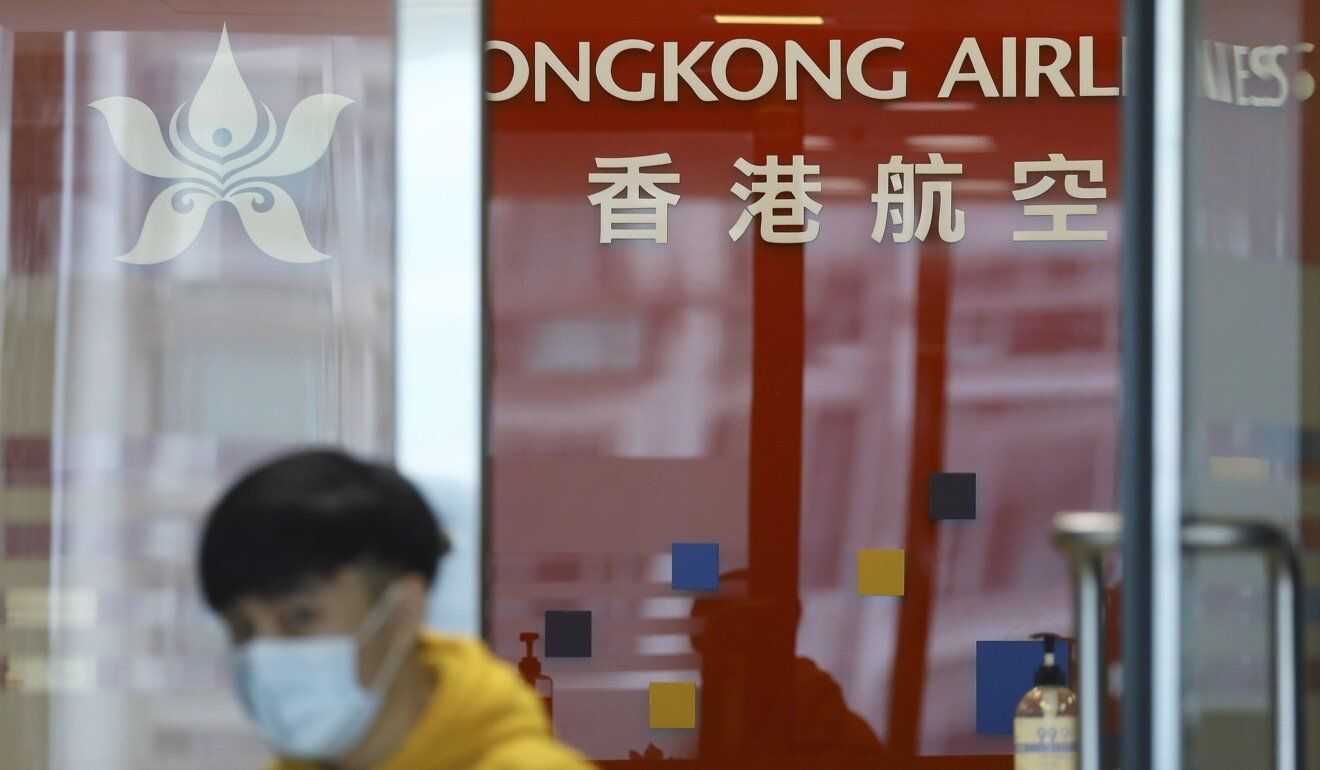 Hong Kong Airlines sent an internal memo to staff on Wednesday, stating it was in 'critical survival mode'.

The carrier, backed by the bankrupt HNA Group, said it would move out of its main headquarters in Tung Chung to its training centre at Hong Kong International Airport in Chek Lap Kok to cut costs amid the merger and consolidation of departments.

A new pilot contract will also be introduced and unpaid leave extended.

Chairman Hou Wei said in the memo: "Hong Kong Airlines is now in a critical survival mode ... with the collapse of air travel and no recovery in sight, an organisational restructure deemed to be executed together with our ongoing consolidation drive can no longer be delayed."

He added: "The ongoing pandemic remains unpredictable ... overcoming past crises is our reminder that a bright future prevails."

At the start of 2020, before going through multiple redundancy exercises, Hong Kong Airlines employed 3,481 people and operated 39 planes. As of December, the airline's workforce stood at 2,300, down 34 per cent from its peak.

A Hong Kong Airlines flight attendant since 2018 voiced concerns over possible job cuts, saying: "[We] definitely get worried about it, but we can't do anything ... the borders are still closed."

HNA Group, one of China's largest global asset buyers, became bankrupt in January 2021. The Hainan-headquartered conglomerate faced as much as 1.2 trillion yuan (US$187 billion) in claims from 67,400 creditors.

Tommy Tam Kwong-shun, chairman of the Society of IATA Passenger Agents, a coalition of travel agents in Hong Kong, said it would be difficult for the airline to resume passenger flights after grounding its A320 fleet.

"The problem is [the carrier] does not have many destinations it can fly to at the moment ... even mainland China flight operations are cut," he said.

"They can't afford to keep a large scale of staff, cabin and cockpit crew [while the planes are grounded], so they really have to cut their costs," Tam said, adding it was unlikely the airline would secure any additional funding from the Hong Kong government or its troubled parent company.

Tam also believed job cuts would be inevitable for the battered carrier, but he said crew and pilots might choose to stay with it under the long-pay scheme option as it would be difficult for them to find jobs in other industries amid a downturn.