1. Why is ByteDance selling the US operations of TikTok?

US President Donald Trump on August 6 ordered a ban
on global short video hit TikTok and WeChat, China's ubiquitous social commerce app, on national security grounds amid an escalating tech war between Beijing and Washington.

The executive orders proposed a US ban "to the extent permitted under applicable law, any transaction" with TikTok owner ByteDance, or that is related to WeChat with its parent company Tencent Holdings, "by any person, or with respect to any property, subject to the jurisdiction of the United States" starting 45 days from August 6.

The orders called on the Secretary of Commerce to define the banned transactions.

Trump on August 14 then gave ByteDance 90 days to divest itself of any assets, including data, used to support TikTok in the US. The executive order said there is "credible evidence that leads me to believe that ByteDance … might take action that threatens to impair the national security of the United States."


2. What was ByteDance's response?

TikTok filed a lawsuit in the US in August, challenging the proposed ban on the grounds that the executive order's reliance on the US International Emergency Economic Powers Act deprived TikTok of due process.

"To ensure that the rule of law is not discarded and that our company and users are treated fairly, we have no choice but to challenge the executive order through the judicial system," the company said.

Analysts said the legal ban could take years and that TikTok faced an uphill struggle.


3. Who wants to buy TikTok?

Various media reports said US software giant Microsoft had emerged as a front-runner to buy the US operation, with Twitter and Walmart also mentioned as being in the fray.

However, in late August the Financial Times reported that enterprise firm Oracle Corp had held preliminary talks with TikTok owner ByteDance, and was seriously considering purchasing the app's business in the US, Canada, Australia and New Zealand.

The company was also said to be working with ByteDance's US investors, such as General Atlantic and Sequoia Capital.

On September 13 the South China Morning Post reported that ByteDance had told suitors it would not sell or transfer the algorithm behind TikTok in any divestment deal, citing a person familiar with the discussions.

"The car can be sold, but not the engine," the person familiar said.


4. What does China think?

The Chinese government has not stepped directly into the US TikTok deal, although China's foreign ministry has repeatedly attacked Washington's practice of targeting a Chinese company.

China updated its tech export restrictions in late August though, to cover two key technologies used by TikTok, which are "personalised information push technologies based on data analysis" and "artificial intelligence interactive interfaces". The move complicated the prospects for an outright sale.

ByteDance also said on Thursday that the Chinese government would need to clear a proposed deal between Oracle and the company with respect to TikTok's US operations.


5. Why is the algorithm behind TikTok so important?

After ByteDance acquired Musical.ly in 2017 and later merged it with TikTok, it introduced its proprietary algorithm to the US lip-synching platform, boosting user time spent on the app significantly.

Ever since its formation in 2012, ByteDance has been a proponent of content recommendation systems, and uses its proprietary algorithms – or secret sauce– on other products, such as the popular news aggregator Jinri Toutiao.

The person familiar in the September 13 SCMP story said the "no algorithm" condition was now the bottom line in any discussions about the sale and restructuring of TikTok, following introduction of the new Chinese government export controls.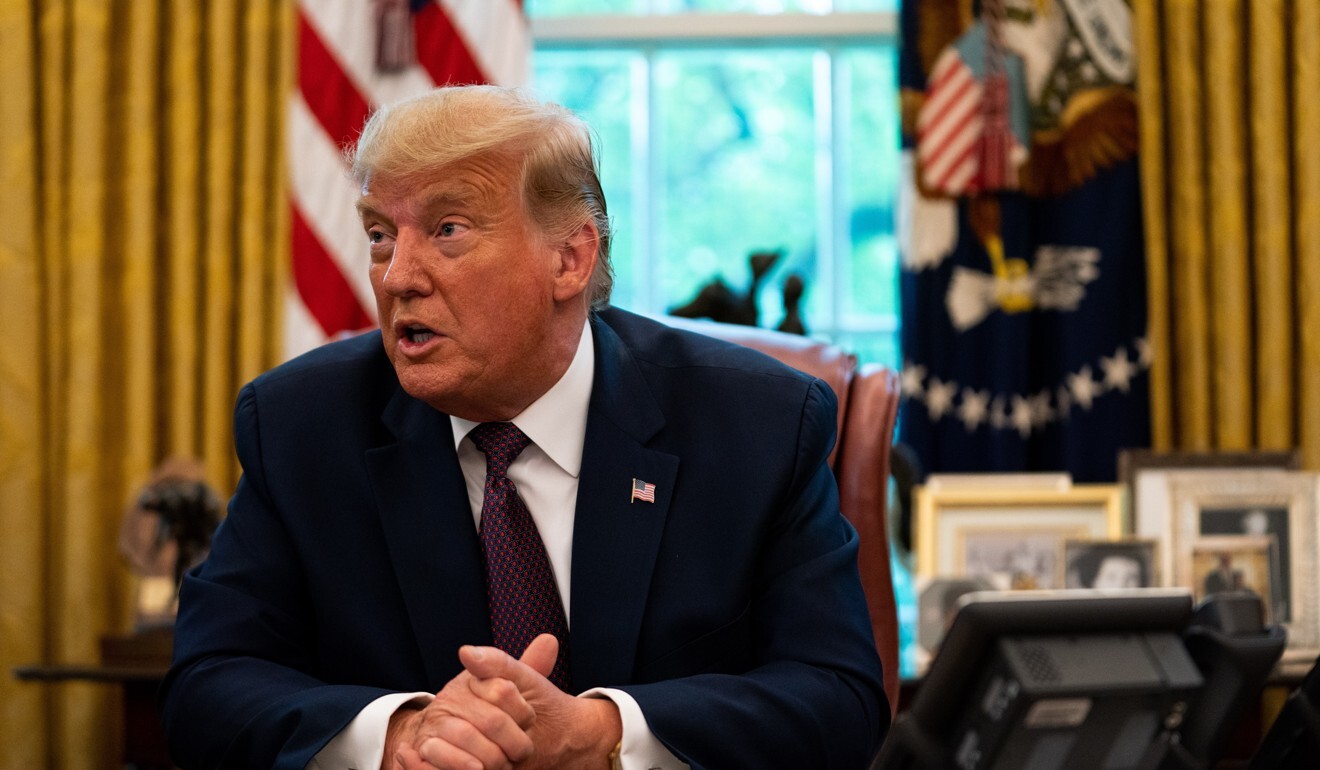 US President Donald J. Trump still has to clear a deal for TikTok.
6. What does President Trump think of the deal?

Oracle confirmed on September 14 that it had agreed a deal with TikTok that would see it become a "trusted technology partner". Microsoft said a day before that Bytedance had rejected its offer.

The deal would not involve a complete sale of TikTok's US assets, but was a cooperation deal under which Oracle would take over the management of TikTok's US operations, according to reports.

Trump told reporters on Saturday that he had given the deal his "blessing", and said, without providing details, that the deal would see Oracle and Walmart take "all of the control".

"If they get it done that's great, if they don't that's fine too," he said.

Trump had said earlier this week at a press briefing that he would not have been happy with a deal in which Bytedance retained majority control over TikTok.

Those remarks came amid reports that the multi-agency panel reviewing the deal found that its structure did not resolve national security concerns over TikTok's US operations.


7. Ahead of the September 20 deadline, what is the latest?

There were multiple reports on Thursday that the new US company that TikTok's owner ByteDance plans to form with Oracle intends to hold an initial public offering in about a year, citing people familiar with the matter.

The new company will be called TikTok Global and Treasury Secretary Steven Mnuchin sent ByteDance a revised term sheet for its proposed deal late Wednesday and the company and Oracle accepted it, according to a Bloomberg report.

Trump told reporters that administration officials had spoken with the companies in the deal on Thursday but did not elaborate.

The new terms include detailed provisions over data and national security and the board of directors would have to consist entirely of US citizens and would include a national security committee, said the report.

That body would be chaired by an American data-security expert who would be the primary contact with the Committee on Foreign Investment in the US, which would oversee any issues of concern to the US government.

Terms of the proposed deal would also give Oracle full access to TikTok's source code and updates to make sure there are no back doors used by the company's Chinese parent to access data on the app.

Finally, on Friday the Commerce Department announced that as of September 20, new US downloads of TikTok will be prohibited. WeChat will also be banned from using services in the US necessary for the app to function.

TikTok users who have the existing app can continue to use it, but no upgrades or updates will be available after Sunday. Analysts said the order effectively gives TikTok until November 12 to clinch a deal that will satisfy Trump's request.