'I think it's a pattern that shows how the Hong Kong government treats domestic helpers,' spokesman for Asian Migrants' Coordinating Body says.
Migrant workers' groups have slammed the Hong Kong government for excluding some 400,000 domestic helpers in the second disbursement of HK$5,000 (US$637) in consumption vouchers after authorities said they did not have enough financial resources to cover the community.

The criticism follows Financial Secretary Paul Chan Mo-po's announcement on Monday to expand the scheme to include those eligible for permanent residency, adding an extra 300,000 people and pushing up costs by HK$1.7 billion to HK$68.1 billion.

Foreign talent, entrepreneurs and students can apply to receive half of the scheme's total of HK$10,000, but Chan stopped short of extending it to those who do not qualify for permanent residency. This includes domestic helpers, many of whom come from Indonesia and the Philippines.

Eman Villanueva, a spokesman for the Asian Migrants' Coordinating Body, said the union had appealed to authorities to provide more financial aid to helpers since the onset of the pandemic.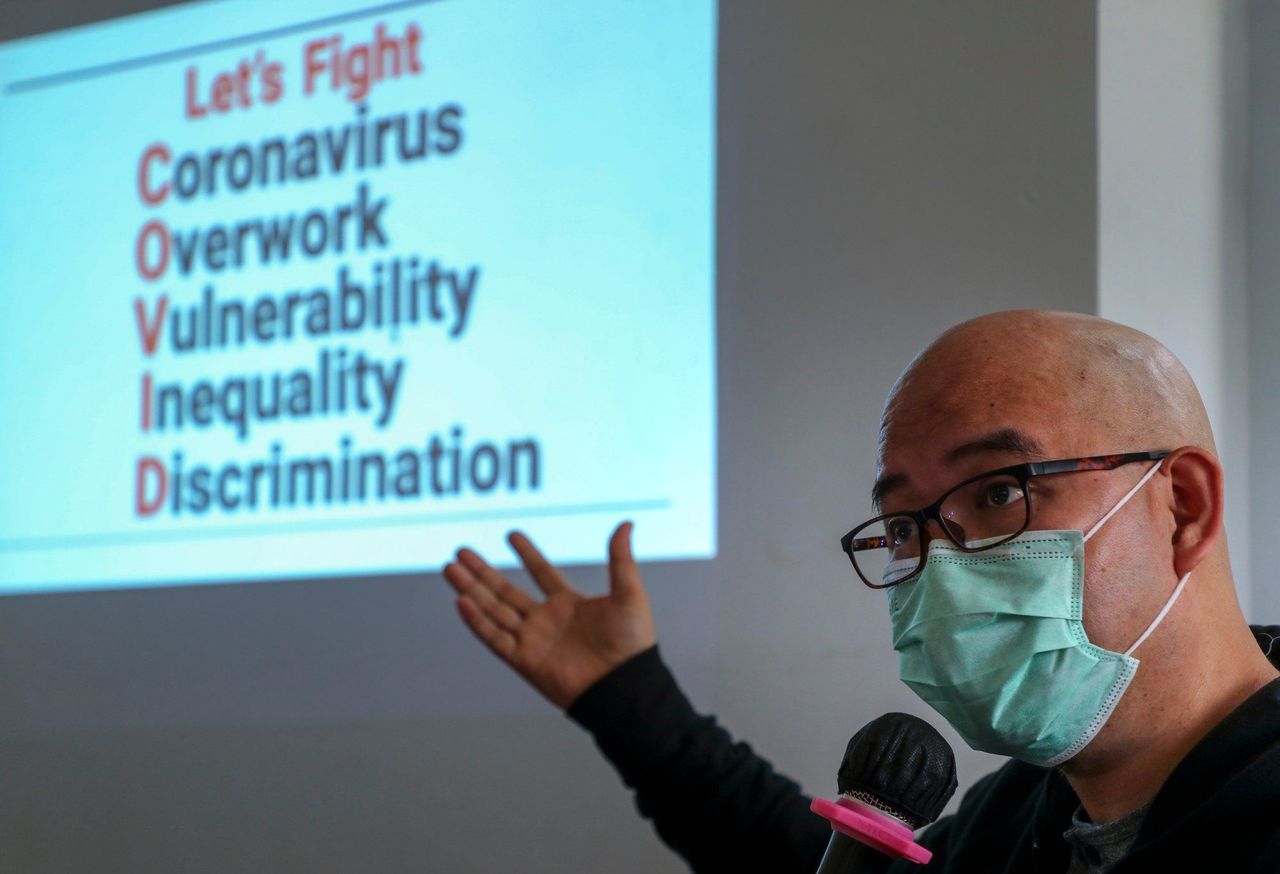 Spokesman for the Asian Migrants' Coordinating Body, Eman Villanueva.

He added that helpers had been excluded from the handouts, and that he believed officials had not taken the union's appeals seriously.

"I think it's a pattern that shows how the Hong Kong government treats domestic helpers. They always claim we are part of Hong Kong society and recognise our contribution, but it's all lip service," he said.

"They don't walk the talk. We feel it's all hypocritical."

Johannie Tong Hiu-yan, from advocacy group Mission for Migrant Workers, said helpers had faced high financial and mental health stresses as they worried about losing their jobs and being able to support their families during the pandemic.

According to a 2021 survey from the group, 85 per cent of more than 1,000 workers said their monthly expenses in the city had increased since the start of the pandemic.

Around 60 per cent also said their monthly expenditure rose between HK$100 and HK$1,000, for items such as food and transport.

Tong said it was not the first time helpers had been excluded from receiving welfare help in the city.

"It's disappointing, but it was expected as it's been like this for a long time," he said.

Government officials have defended the criteria for eligibility.

"We have this [criteria] because we would like to draw a clear line," Jessie Wong Hok-ling, head of the budget and tax policy unit at the Financial Secretary's Office, told a radio programme on Tuesday.

Domestic helpers gathering in Central.

"The Immigration Ordinance clearly states that domestic helpers and imported workers cannot apply for permanent residence no matter how long they stay."

Wong added that helpers were not included in the e-voucher scheme due to authorities' financial commitments.

"If our goal was to purely boost consumption, this could have been achieved by having no limitation on age and other elements," she said.

Villanueva said the policy should be geared towards providing support to those who needed it.

"I don't think this is about residency issues, it's about fair treatment," he said, noting that helpers had contributed to the local economy by spending part of their salaries in the city.

In 2018, Hong Kong's domestic workers contributed an estimated US$12.6 billion to the city's economy, about 3.6 per cent of gross domestic product, and they enabled more than 110,000 mothers to rejoin the workforce, according to a study commissioned by Experian, a global information services company, in partnership with Hong Kong-based charity Enrich.

The consumption voucher scheme was first introduced last year, under which eligible residents each received HK$5,000 in e-vouchers during the third and fourth quarters. The government said the programme boosted gross domestic product by 0.7 per cent that year.

The second round of the handouts will be disbursed from August 7.