Secretary for Development Bernadette Linn says government 'not excluding studying individual fringes of country parks', but sites are not easy land grabs.
The fringes of Hong Kong's country parks could be considered as possible housing plots, the city's development minister has said, as she underlined the government's commitment to the creation of a metropolis on reclaimed land off Lantau Island.

Proposals to develop individual park sections would be studied at appropriate times, Secretary for Development Bernadette Linn Hon-ho told a television programme on Sunday, but did not say when surveys would be carried out.

The option was not included among proposals to tackle the city's housing shortage featured in Chief Executive John Lee Ka-chiu's maiden policy address last month. But Linn said the subject had been mentioned in the past on several occasions.

"We have openly talked about this many times. We have not excluded studying individual fringes of country parks, but we are not talking about the exploitation of country parks," she said.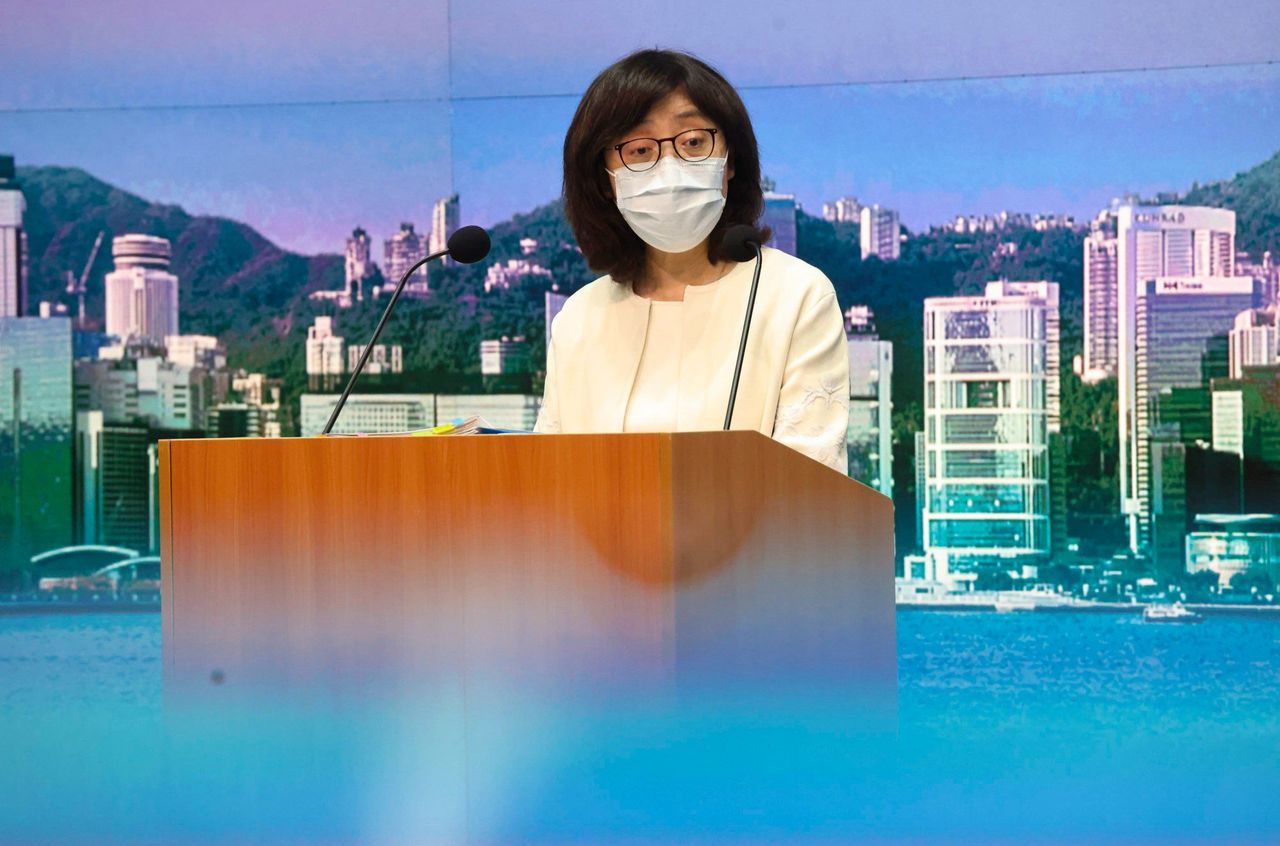 Secretary for Development Bernadette Linn.
Linn added that, despite the streamlining of procedures, it would take at least four years to complete the necessary feasibility studies, assessments and land formation works.
She explained that building on the edges of parks was not a quick way to source land suitable for development over the next five years as it could attract a backlash from the public.
Financial Secretary Paul Chan Mo-po earlier said developing the fringes of Tai Lam Country Park into 35,000 flats was a possible option to help alleviate the housing shortage.
Chan highlighted the area's good transport links and a preliminary study that found it had limited ecological value.
Linn also said the administration was committed to the Lantau Tomorrow scheme, an ambitious project to create a new metropolis on man-made islands of 1,700 hectares (4,200 acres) off Lantau Island at an estimated cost of at least HK$624 billion (US$79.5 billion).
Lee said in his policy address that the government planned to start land reclamation work for 1,000 hectares at Kau Yi Chau in 2025. The Lantau Tomorrow plan was announced in 2018 by then-leader Carrie Lam Cheng Yuet-ngor.
But the development minister said the government was still considering a reclamation proposal for the remaining 700 hectares, made up of areas around Hei Ling Chau.
"We do not give up on any option easily. It is just a matter of stages," Linn said, adding that the government had yet to decide when to start the study for the second stage.
Linn admitted that it would be hard to increase the amount of spade-ready land available in the next five years, but she said the government aimed to streamline administrative procedures to speed up private land development.
She added that the government would also focus on studying the 255 hectares featured in a shortlist of new green belt sites, which could become development sites for around 70,000 flats. She said it was planned to rezone the first group of sites by 2024.
The green belt sites were featured in a 10-year supply forecast for 3,280 hectares of land suitable for development, which could be used to create 493,000 public and private homes by 2033, surpassing the government's original target by at least 60,000.
Asked if an abundant land supply would further decrease the city's property prices, Linn said the government had no intention of controlling valuations.
She explained that Lee's administration only hoped to cater to different societal needs through land development, adding that flat prices were affected by various factors such as the external environment and interest rates.
According to the latest government data, Hong Kong's lived-in home prices fell 2.1 per cent in September, declining for a fourth straight month and hitting their lowest level since January 2019.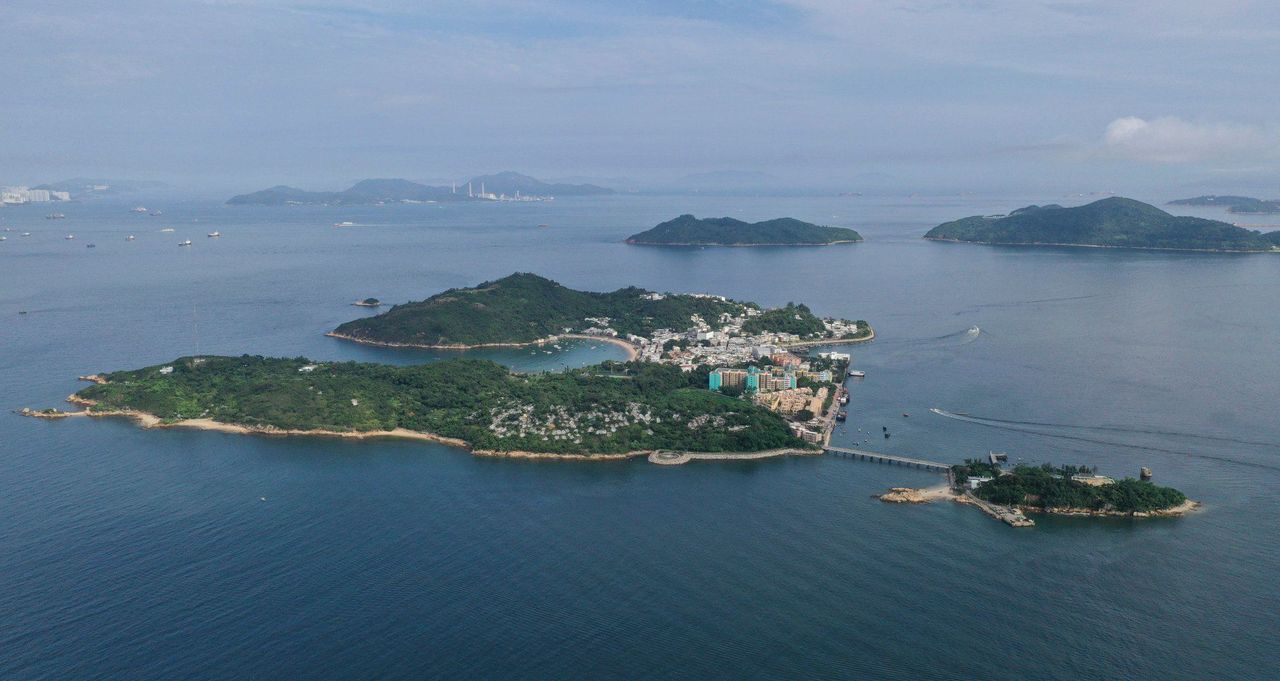 Linn has said authorities are still committed to the Lantau Tomorrow Vision, with the metropolis to be built near Lantau Island, Peng Chau (middle) and Sunshine Island (back left).

Chan Kim-ching, the founder of Liber Research Community, a local NGO focusing on land and development, questioned whether it was necessary for the government to acquire country park fringes and reclaim land near Hei Ling Chau when it already had additional plans.

"The obvious oversupply of land will lead to concerns on whether newly created land can be utilised. I can foresee that some sites may not be used and there is no need to change the land use of country parks," he said.

The government's decision to propose park sections for development before it revealed its future land use raised a "big issue" for the public, who would be pressed to decide if there was a need to sacrifice the local environment to boost the housing supply, he explained.

Chan also urged authorities to develop brownfield sites instead, largely referring to agricultural land in the New Territories currently occupied by warehouses for industrial purposes, storage, logistics and vehicle parking.