A man who shielded key Hong Kong protest figure Jimmy Sham Tsz-kit from being attacked in a restaurant amid last year's anti-government unrest
has pleaded for leniency for two conspirators awaiting sentencing over their roles in the elaborate plot.

Defence counsel Oliver Davies on Wednesday revealed that Sham's friend, Law Kwok-wai, who was injured in the incident, had approached him to say he did not want a heavy sentence for the defendants because he had forgiven them.

The two defendants, a 15-year-old boy and salesman Lo Kin-wa, 29, will be sentenced next Monday over the armed attack, which took place while Sham was having lunch with friends at Via Restaurant on Tak Hing Street in Jordan on August 29 last year.

The District Court previously heard the two defendants were involved in tailing the Civil Human Rights Front convenor and driving his two assailants, who remained at large after fleeing the restaurant with a baseball bat and a 60cm-long butcher's knife in hand.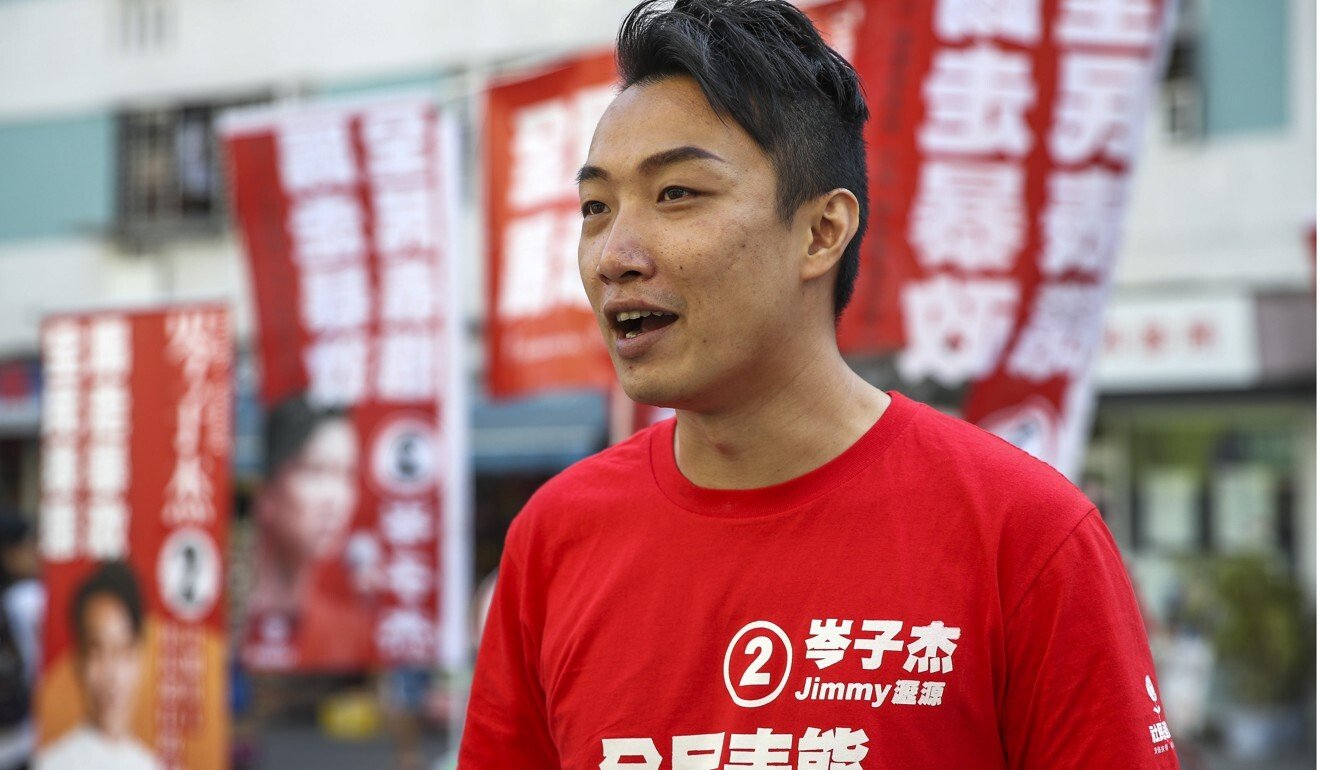 Jimmy Sham.

Lo later told investigators that "some Hongkonger in Tuen Mun wanted to cripple" Sham and the reward was to be HK$2 million (US$258,000).

Sham, however, was not injured in the assault as Law blocked all three blows from the bat with his left forearm, which resulted in tenderness and swelling.

At the mitigation hearing, District Judge Johnny Chan Jong-herng questioned whether an attack on a public figure should be considered an aggravating factor.

Public prosecutor Justin Ma Yu-kit replied that a hired hand's culpability should be similar to that of the mastermind, regardless of whether he knew about the victim's identity.

Davies said the court should be careful with this consideration.

"Should a public figure be given more protection than an ordinary citizen?" he asked. "All violence has to be deterred – this should not be a particular aggravating factor."

The counsel said his client Lo was clearly remorseful for committing the offence for money, and accepted that his culpability was aggravated by the fact that he had recruited an underage boy to take part in a planned attack.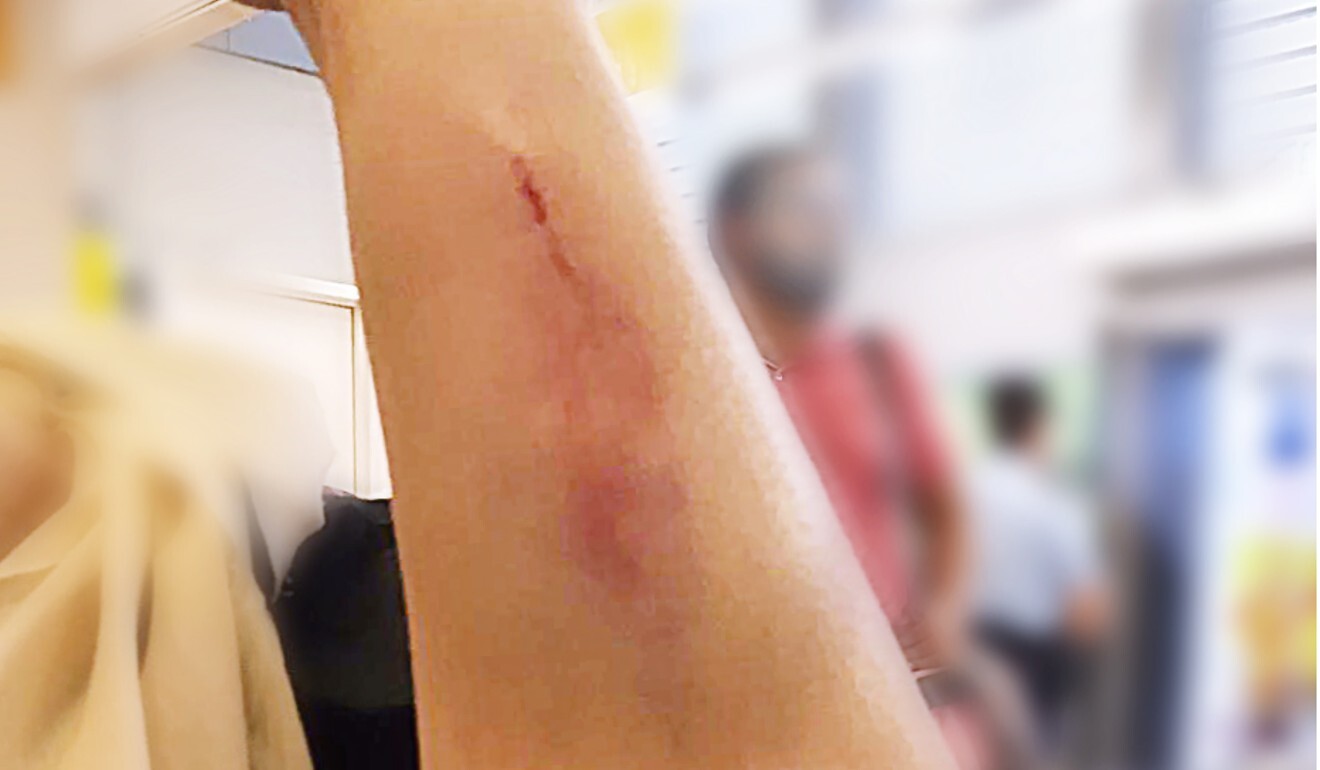 Law Kwok-wai displays his injuries after blocking blows from a baseball bat.

Meanwhile, the boy's counsel, Anthony Yuen, urged the court to adopt recommendations for him to be placed in a detention centre, which he believed should be a short, sharp shock balancing deterrence and rehabilitation.

Yuen also stressed that the boy, whose name has been withheld by the Post because of his age, was used by adults.

"It's obvious he didn't realise the serious consequences because of his age," Yuen said. "He's still a boy: simple-minded, fun-seeking and greedy."

The boy will be sentenced on four counts: conspiracy to cause grievous bodily harm with intent, taking a conveyance – the car used – without authority, driving without a valid licence and using a motor vehicle without third-party insurance.

He had earlier admitted to tailing the activist and driving two armed assailants for HK$3,000, despite being too young to hold a licence, and was found guilty of driving a stolen car and playing a part in a conspiracy to harm the protest figure.

Meanwhile, Lo had pleaded guilty to charges of conspiracy to cause Sham grievous bodily harm, and driving without third-party insurance or the car owner's consent.

The court heard Lo pocketed HK$5,000 after being recruited by a man he called "Boy" to act as the driver, and had asked the teenager to help him by taking turns driving.

The pair face a maximum sentence of seven years in prison.

Outside court, Law said he had recovered from the injuries and forgiven the defendants.

Using a Chinese idiom, he said: "Forgive, where it is possible."