Hong Kong's newest political party, established by three prominent businessmen born in mainland China, wants to steadfastly avoid being labelled a vehicle for such residents as it seeks to occupy the middle ground to offer candidates for Legislative Council and chief executive elections.

The Bauhinia Party came about from a sense of disappointment at the "weak" governance of the city and a pro-establishment camp stuck in a rut, said key leader Charles Wong Chau-chi in an exclusive interview with the Post after it broke the news of the organisation's formation last week.

Wong, one of the three co-founders of the party established in May, stressed he did not want the organisation to be known as one established by haigui – a Chinese term referring to overseas-trained mainlanders who return to the country – as its 13 founding members came from all walks of life, with several born in Hong Kong.

"We have a weak government and a pro-establishment camp that is not growing. The pro-democracy camp holds a grudge against Beijing's decision to disqualify its lawmakers, while the yellow ribbons feel hopeless about their future," said Wong, referring to the "yellow" camp that supported the anti-government movement which erupted last year over a since-aborted extradition bill.

"You cannot say that the government is incapable. It's like a headless chicken that is not decisive enough and lacks direction."

In the three-hour interview, Wong, the party's secretary, laid out the new outfit's vision to unite Hongkongers after the months-long social unrest, addressed suspicions that members were underground Communist Party operatives, and made clear it wanted to work with rather than replace the city's pro-establishment groups.

Some pro-Beijing figures have questioned its founding members' intentions, asking whether it was wise to have a political party made up of "new Hongkongers", using a label viewed by some as potentially divisive. Establishment figures have also wondered if the party's aim is to further the founders' personal interests, challenging if they know the distinction between being patriots and part of the loyalist camp.

"Why would anyone throw themselves out to politics to help their businesses? Business by definition is discreet," Wong said. "We're a very simple bunch. We created a platform, we have certain ideas, and we want to do something."

The party, named after the city's official flower to attest to its local roots, plans to establish an academy to train political talent it hopes will eventually join the administration. It will also set up a think tank and a body to conduct surveys to better understand public opinion. The party hopes to attract 250,000 members, although no timeline for the goal was given.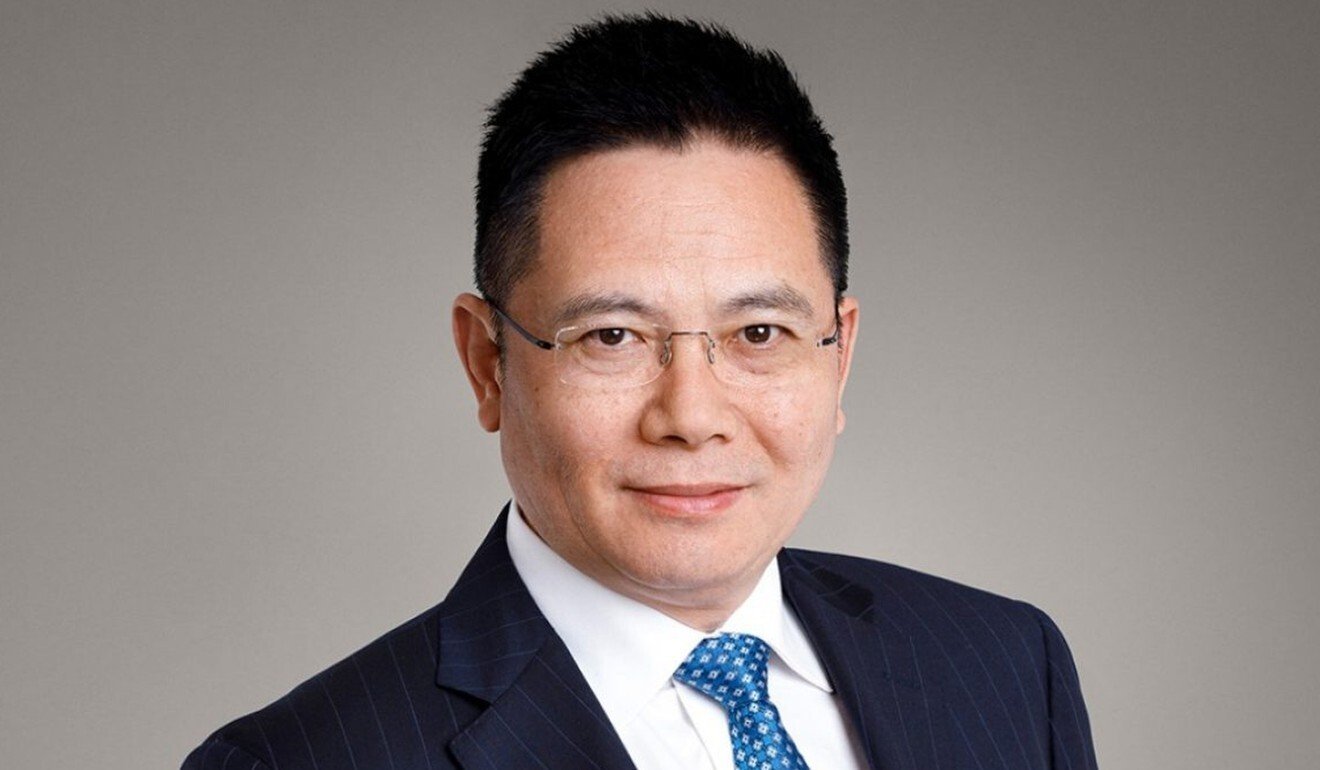 Li Shan, the chairman of the Bauhinia Party.

Wong founded the Bauhinia Party along with Chen Jianwen and Li Shan, who serves as its chairman.

Wong, 55, said he arrived in Hong Kong around age 11, and lived in a subdivided flat and worked in a factory as a teenager, which gave him an understanding of the plight of the city's lower class. He studied public policy at Harvard University and is now chief executive of Hong Kong-listed multimedia firm CMMB Vision.

Li, 57, graduated from Tsinghua University, travelled to the United States for further studies and work, and now serves as a director on the board of Credit Suisse. Chen, 57, is chairman of Bonjour Holdings Limited, a Hong Kong-listed cosmetics company.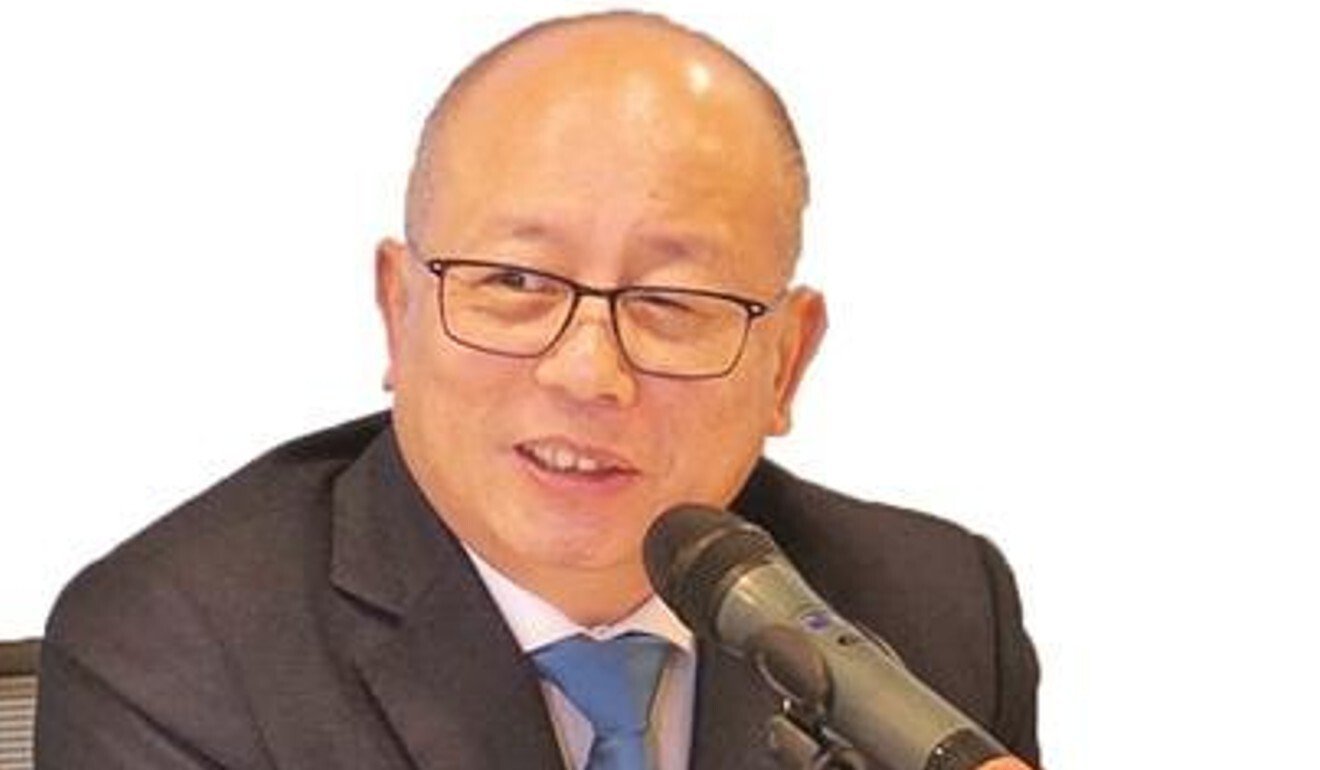 Chen Jianwen, a co-founder of the Bauhinia Party.

Both Li and Chen are delegates to the nation's top political advisory body, the Chinese People's Political Consultative Conference (CPPCC), which sparked rumours the new party was supported by Beijing's liaison office in Hong Kong. But Wong said that was the "wrong way" to look at the matter, as the central question was whether the party had the backing of residents.

"If we have the blessing of the Hong Kong people, and what we are doing is really for the long-term stability and prosperity of Hong Kong, can you imagine anyone – whether from Hong Kong or [mainland] China – not giving us their blessing?" he said.

But Wong said he believed Li was in contact with the liaison office, which, given his role as a CPPCC delegate, was not unusual.

"It's just normal, and we have communications with the Hong Kong government and we also have communications with some key individuals and different political parties," he said. "Our consultation in forming a party was quite comprehensive."

Some pro-establishment figures had complained to the liaison office about the party and asked whether it would replace existing pro-Beijing ones, Wong said. But such fears were misguided, he insisted. The 13 founding members came together after the protest movement led them to think about issues that had long gone unaddressed in Hong Kong.

The members hailed from a spectrum of sectors, including finance, education, social work and start-ups, but Wong declined to name them for now, saying the party was in its infancy and would hold a formal launch in one to three months. After the Post's report about its establishment last week, some members of the "yellow" camp had expressed an interest in joining, he added.

Wong stressed the importance of engaging with the bloc and understanding its grievances, noting its sheer numbers.

Since Hong Kong's return from British to Chinese rule in 1997, many social and economic concerns had been neglected and allowed to ferment into resentment among the young, who lacked avenues to properly express their views, he said.

"It blew up last year. All these things made us feel that we need to address them, exactly what went wrong and what should be the recipes to take care of that," he said. "We see that the linchpin of the problems, one way or another, has something to do with the governance. Hong Kong governance can be strengthened. It needs a lot more participation from the people."

Wong said Chief Executive Carrie Lam Cheng Yuet-ngor was the "cause" of the social unrest, saying she had failed to fully plan the extradition bill and introduced it at the wrong time, during escalating tensions between China and the US.

The party did not view putting forward candidates for Legco or the chief executive elections as an immediate priority, he said, but would take such steps if doing so was seen as the best way of pushing its agenda forward.

They would also reach out to other parties across the political spectrum and seek to cooperate with them rather than compete, he said. The Bauhinia Party wanted to ensure the "one country, two systems" principle guaranteeing Hong Kong's way of life continued for another 50 years beyond its expiry date of 2047 to ensure confidence in the city, he added.

Regarding suspicions its members belonged to the Communist Party, Wong said: "It's not correct to judge our party [on] whether we have underground members or not. And we never really asked our members whether you are underground [members] or not. We just look at whether you're Hongkongers and do you want to do things for Hong Kong?"